When Moses returned from the mount, he found the Children of Israel had turned to the ancient gods, the ones who gave them what they wanted, sexual energy, frenzy, removed all rules, all barriers, whose angels would bathe the world in blood for thousands of years.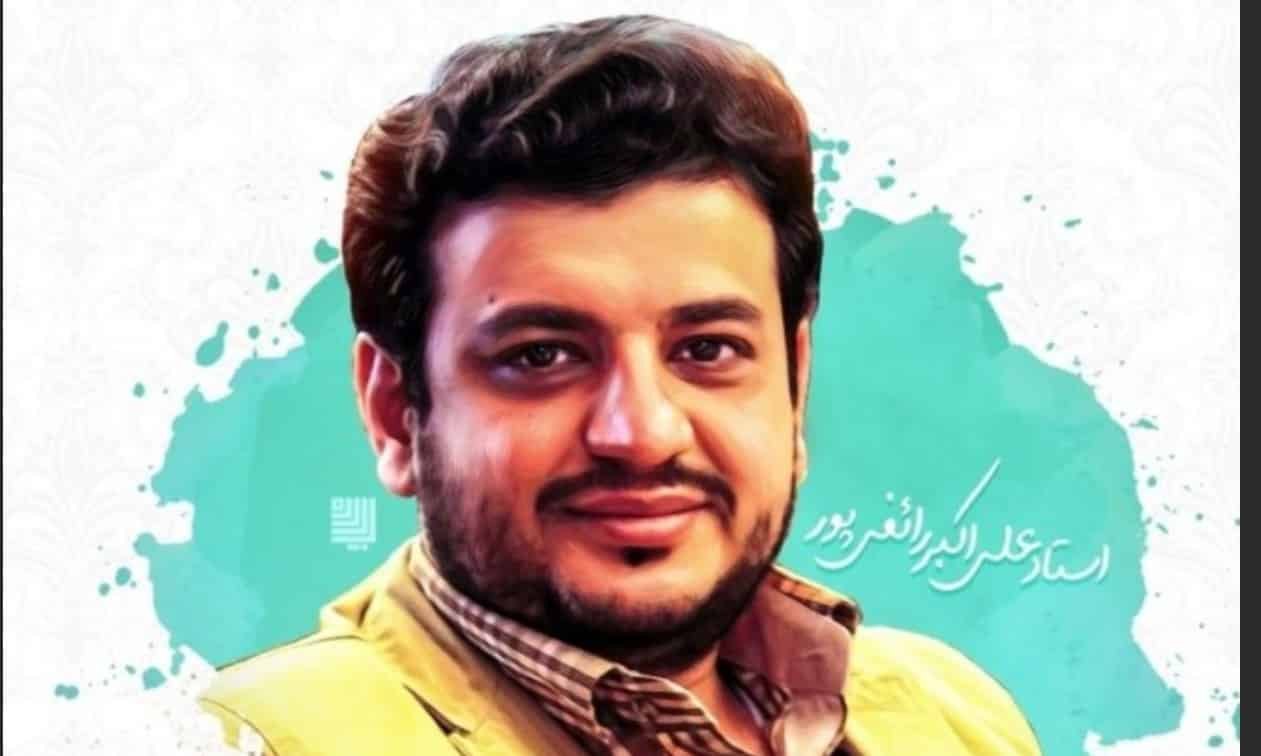 This video was sent by supporters of Ali Akbar Rafipour and is banned everywhere:
The battle between light and dark is real.  It may well be fought, among other places, in Israel and many of the old writings describe this battle one which recent evidence inexorably tells us that Netanyahu's Israel is currently under the control of Moloch (Baphoment) expressed in the dark and satanic religion known as Freemasonry.
Rafipour began what is called the Masaf movement, which stands for Fighting Zionism and Freemasonry on behalf of Humanity.
Thus, humanism, and what is called the "disease of Liberalism" is, in fact, also the war by humanity against satanism.  It is not a war of ideas but rather a war of survival.
We aren't supposed to survive and those who align themselves with the varying guises of Freemasonic Bolshevism, be it Saudi Royals, Netanyahu's gang in Israel, the GOP in America or the worldwide Khazarian Mafia, these are all occultists.
This is what QAnon was all about, restaging belief in occultism, the promises of rewards.  It would be funny, the followers of Moloch organizing a hillbilly army against satanic pedophiles, were it not what we know it to really be, a sign of the end times.
VT's investigations over years have revealed that those who use terms like Deep State or Secret Government are on the kool aid.  The real deal is Freemasonry, thousands of years old, predating Christianity, worshipping Moloch and Baphomet, the real origin of not just Middle Eastern/Saudi Freemasonry and Likudist Zionism but a secret society that has controlled governments around the world since the Middle Ages.
They are organized crime, older than any European state, they are the banking elites, the spy agencies that all work in concert, they are Bolshevism, yes and Zionism, they are the GOP in the US, they are in every government, they are the police, they are the pedophile rings, they are the Pentagon's morons, the worlds filthy war mongers and killers.
Behind them?  Do we know?  Something even more sinister?  An evil older still, not even human?
Was Moloch real?  If so, where are his brothers today, we don't see them, are they the demons and jinns TV and films use to entertain us?
Does this explain Donald Trump?
Selected Readings:
---
https://veteranstoday.com/2021/04/03/the-rothschilds-murdered-at-least-seven-us-presidents-2/
Alan Moore, Freemasonry, and Aleister Crowley on Pop Culture
Khazarian Mafia's Globalist NWO Agenda to destroy every nation's sovereignty
America, Khazarian Mafia Vassal State and Israeli occupied territory (Updated)
Alien Agenda XIX: High-tech Soul-snatching and the long planned Final Solution
Hugh Akins: Kabbalistic Zionism Is at the Core of World Events
ggg
ATTENTION READERS
We See The World From All Sides and Want YOU To Be Fully Informed
In fact, intentional disinformation is a disgraceful scourge in media today. So to assuage any possible errant incorrect information posted herein, we strongly encourage you to seek corroboration from other non-VT sources before forming an educated opinion.
About VT
-
Policies & Disclosures
-
Comment Policy
Due to the nature of uncensored content posted by VT's fully independent international writers, VT cannot guarantee absolute validity. All content is owned by the author exclusively. Expressed opinions are NOT necessarily the views of VT, other authors, affiliates, advertisers, sponsors, partners, or technicians. Some content may be satirical in nature. All images are the full responsibility of the article author and NOT VT.