After an unsuccessful summit last week this week has seen a successful one, this time in Geneva Switzerland. Successful that is for that nice man President Putin, known affectionately in Britain as Pooters. After years of hysterical conspiracy theories and campaigning by anti-Russian journalists dear old Pooters was at last able to walk the world stage as an equal. The contrast between the popular, intelligent, elected leader of a modern democracy and Joseph Biden could not have been greater.
The attacks on Russia have been growing in frequency and irrationality in recent years. Russia was accused of downloading emails from the Democratic Party's HQ in the 2016 US presidential election campaign. In fact the download speed and metadata ruled out access from overseas, let alone Russia, but these facts have not stopped the MSM from recycling the conspiracy theory as though it were fact. The Democrats of course are panicking over the murder of Seth Rich. Pushing the Russia conspiracy theory was designed to get them off the hook.
Even more offensive was the silly conspiracy theory that Russian-backed rebels shot down Flight MH17 in 2014. As I explained at the time the rebels had a Buk missile but didn't have the launch codes. Moreover since the Malaysian 777 was hit by two missiles, one of which was air to air, the single missile theory was a nonsense from the start.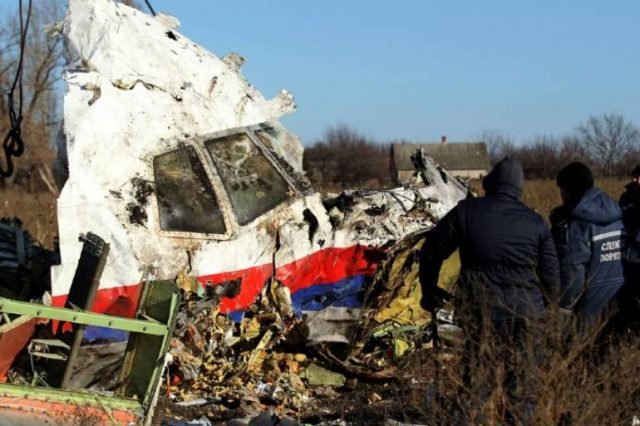 The plane was shot down by the Chinese and the Ukrainians, working together. Russia had nothing to do with it. To accuse an innocent state of mass murder was wholly wrong. Not a single MSM outlet anywhere in the Western world has attempted to report the shootdown objectively.
Then there are the 'novichok' poisonings. VT led the world in exposing the falsity of the British government's absurd claim that novichok had been used at Salisbury in 2018. The more recent claim about a Russian political criminal, Alexey Navalny, is equally bogus. He may have been poisoned but it certainly wasn't novichok and it certainly wasn't the Russians.
Germany is bitterly opposed to President Putin, just as she is bitterly opposed to any country electing a leader willing to act in the interests of her people. The DVD has huge influence over the MSM and is able to manipulate Western governments into making false allegations against Russia.
The starting point with any Western allegation against Russia should be that it's false. I'm not saying that dear old Pooters would never do anything naughty. What I'm saying is that Western governments and the MSM are incapable of objective comment about Russia in general and President Putin in particular.
The Chesham and Amersham by-election
Boris and the Tories have crashed to a humiliating defeat in the Chesham and Amersham by-election, triggered by the untimely death of Dame Cheryl Gillan, whom I both knew and liked. The MSM are blaming unpopular planning law reforms, but HS2 is far more likely to be a factor.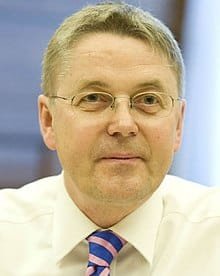 HS2 is hated by nearly everybody in Buckinghamshire. Cutting an ugly swathe through the beautiful Chiltern Hills this wholly unnecessary and now redundant high-speed rail line needs to be scrapped asap. Boris and the Cabinet Office however are welded to it. That's because the late Cabinet Secretary Sir Jeremy Heywood, a man who was permitted to die far too peacefully, no offense intended, arranged a £1 million bung for himself and certain other payments, all linked to a HS2 contract.
Sir Jeremy, who with every respect was as bent as a three bob note and saw public service as an opportunity to line his own pockets, was a screaming euronutter, who was so desperate to keep Britain in the EU that he ordered the UK's trade statistics to be massaged in order to exaggerate the importance of the EU as an export market. The bungs were intended to head off the planned Brexit referendum.
Although this appalling man was very properly executed, again no offense intended, it was presented to the public as a death from natural causes (lung cancer). This not only created a moral hazard, somebody forgot to tell the doctors to go easy on the pain medication, with the sad result that his death was not as agonising as hoped for. If this sounds harsh it must always be remembered that not only was the man a Remainer, he was also a Cabinet Secretary. It is a rare Cabinet Secretary who does not deserve to die horribly, no offense intended.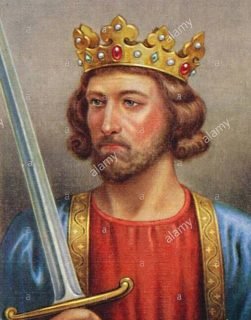 King Edward 1, Who first came up with the condign punishment of hanging, drawing and quartering, still available by the way to the High Court of Parliament, albeit not to the boys on the Strand, knew what He was doing with respect. He was a just and merciful prince, but He realised that weakness in a king is dangerous. God only knows what He would have done to the quacks, no offense intended, on SAGE – had them burnt at the stake live on television as warlocks and witches probably, with dry wood.
Hanging, drawing and quartering remains an awesome remedy, reserved for use against Enemies of the State. In the television age its deterrent effect would be spectacular. The actual execution itself would not be televised of course, but the quartered remains of the condemned would go on public display, at least until they got a bit whiffy. No more gruesome, humiliating and excruciatingly painful method of execution has been devised in the last 700 years.
As we have seen with the thousands of NHS patients condemned to die lingering and painful deaths from a treatable disease 21st century politics are at least as brutal as those in the High Middle Ages. As the Cabinet Office, GO2 and SAGE resort to medievalism and barbarism, with respect, so thoughts are turning towards medieval remedies. All it would take to bring the Cabinet Office into line would be the sight of an ashen-faced Cabinet Secretary being dragged to the scaffold screaming in mortal terror.
Thanks to Boris's mad insistence on keeping HS2 a whole swathe of Tory seats in the HS2 corridor are at risk. These MPs could well lead the revolt against Boris and Simon Case, the with respect supercilious Cabinet Secretary.
The DUP leadership crisis
Poor old Pootsy barely lasted a month. Having ousted Arlene Foster he made the same mistakes as she did with respect, ignoring vital intelligence and effectively committing himself to supporting the hated Northern Ireland Protocol. If you're in possession of intelligence allowing you to stop something and you do nothing about it then you end up supporting it.
That nice man Sir Jeffrey Donaldson, who long ago used to work for a late friend of mine (Enoch Powell, another nice man), is tipped to be Pootsy's successor. I suspect that the interests of the DUP would best be served by a coronation, that is to say by not opposing Sir Jeffrey's nomination. It is likely that in the next few days Sir Jeffrey will be armed with sufficient actionable intelligence to bring down both Boris Johnson and the Northern Ireland Protocol. Boris may yet come to regret shafting the DUP, who are lovely people, and Northern Ireland.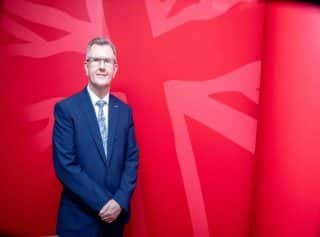 The American dictator Joseph Biden and the hated European enemy can kiss the Good Friday Agreement goodbye, no offense intended. Citizens of EU Member States anxious to obtain British citizenship in order to humiliate Britain in a second Brexit referendum can start packing their bags and making arrangements to return home, again no offense intended. Predatory French and Spanish fishermen had better start looking for someone else's fish to raid.
Sir Jeffrey with respect would make an ideal Secretary of State for Northern Ireland. As part of the unwinding of the Northern Ireland appeasement process the Police Service of Northern Ireland could be renamed the Royal Ulster Constabulary and the courageous Ulster Defence Regiment brought back and renamed the Royal Ulster Regiment. Silly prosecutions of British soldiers for non-offences committed during the Troubles, like shooting terrorists, should end.
Ivermectin
I was right about Ivermectin, VT editors please take note! It turns out that a number of distinguished physicians have called for its use against Covid and that was used successfully in India.
Interestingly it looks as though New Delhi were leant on. At least one reliable intelligence source is saying that Indian hospitals were forced to stop using Ivermectin, playing a key part in the sudden spike of deaths in India. It's an interesting line of enquiry.
Looks like you can add Ivermectin to Hydroxychloroquine and Remdesivir as effective anti-Covid treatments suppressed for political reasons in order to drive up casualties. Letting patients die needlessly has been a force multiplier for the Chicoms in their brutal biological warfare campaign. Peking really are in need of a good smack! Time for the Western World to rediscover the spirit of the Opium Wars.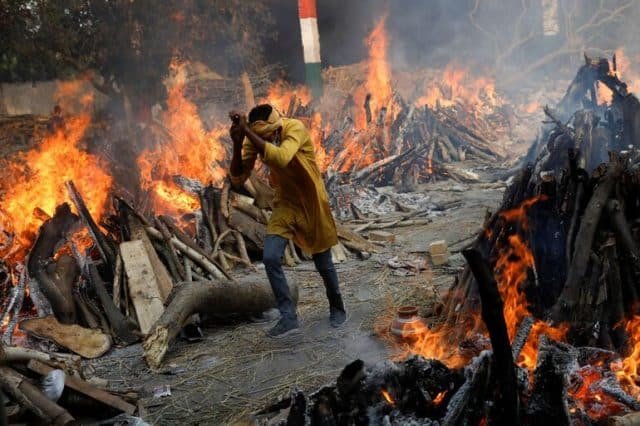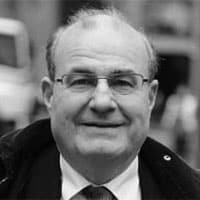 Michael Shrimpton was a barrister from his call to the Bar in London in 1983 until being disbarred in 2019 over a fraudulently obtained conviction. He is a specialist in National Security and Constitutional Law, Strategic Intelligence and Counter-terrorism. He is a former Adjunct Professor of Intelligence Studies at the American Military University.
Read Articles from Michael Shrimpton;
ATTENTION READERS
We See The World From All Sides and Want YOU To Be Fully Informed
In fact, intentional disinformation is a disgraceful scourge in media today. So to assuage any possible errant incorrect information posted herein, we strongly encourage you to seek corroboration from other non-VT sources before forming an educated opinion.
About VT
-
Policies & Disclosures
-
Comment Policy
Due to the nature of uncensored content posted by VT's fully independent international writers, VT cannot guarantee absolute validity. All content is owned by the author exclusively. Expressed opinions are NOT necessarily the views of VT, other authors, affiliates, advertisers, sponsors, partners, or technicians. Some content may be satirical in nature. All images are the full responsibility of the article author and NOT VT.