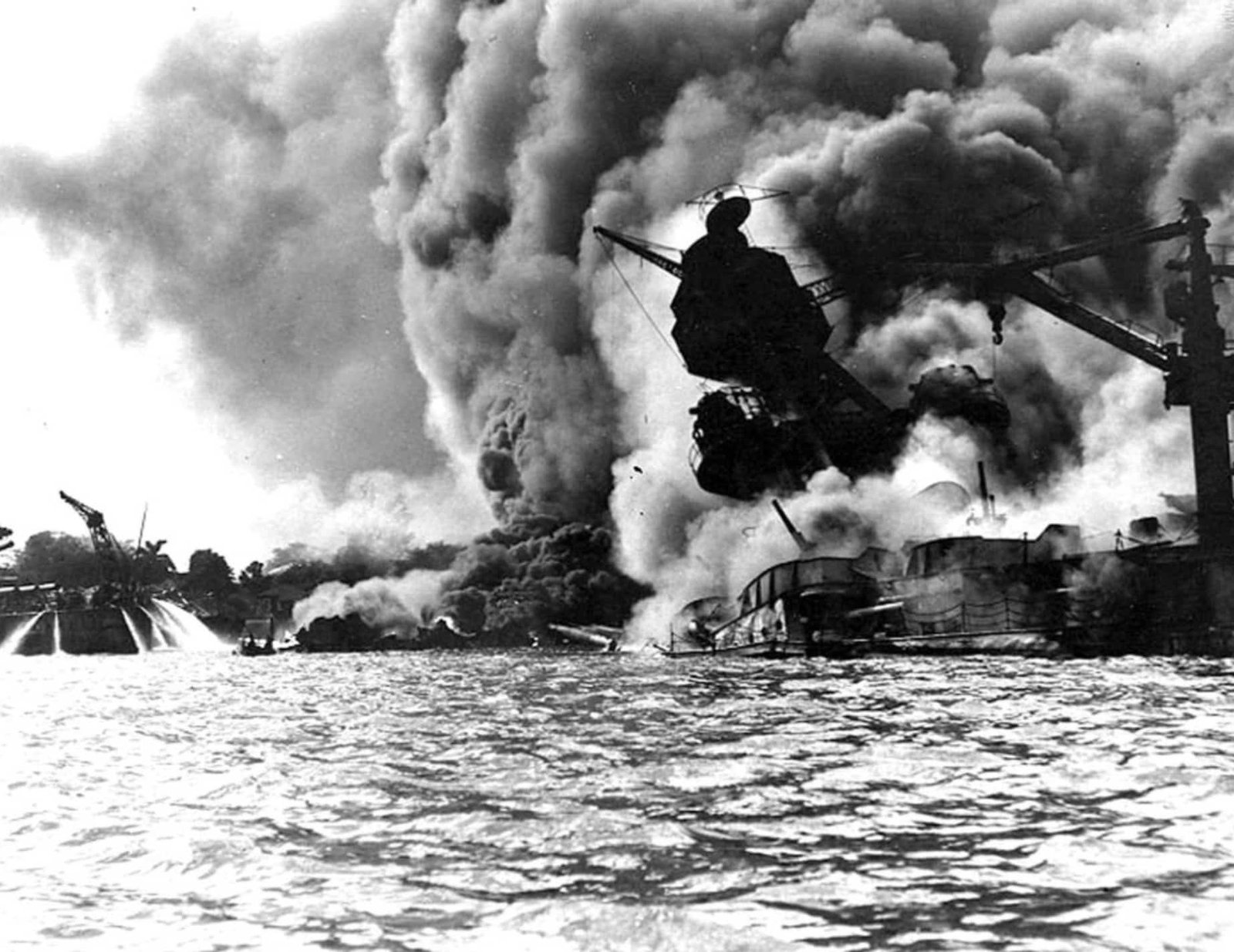 DISCLOSURE: Sourced from Russian government funded media
By Phil Butler for NEO and VT
Russia's Vladimir Putin is now planning a surprise attack on the Hawaiian Islands! After being implicated in crimes from the assassination of J.F.K. to using nerve agents on Willy Wonka, this latest news comes as no surprise. Now Japan is warning the west Russia and China are out to conquer the land of pineapple plantations and hula dancing.
You know, of course, I am not kidding. Yahoo! News has the details. So, this proves the sensational allegations are on the level, right? No really, Japanese deputy Yasuhide Nakayama told the Hudson Institute recently the United States needs to beware of a Pearl Harbor-style surprise attack to come. According to the reports, Japan is sure Russia and China are working as allies preparing for a major conflict to begin with the invasion of Taiwan. And we all know, Putin can't wait to get his mitts on the island formerly known as Formosa.
For those unfamiliar, the Chinese government regards Taiwan as a renegade province since just after World War II when the Chinese Nationalists (Kuomintang), led by Director-general Chiang Kai-shek retreated to the former Dutch colony lost by the Imperial Japanese forces at the end of the war. Most countries recognize the regime in Beijing as the official Chinese government and do not have formal diplomatic relations with Taiwan. Still, the US has maintained a friendly relationship and provided weaponry to help Taiwanese authorities deter an invasion from the mainland for many decades now.
Apparently, Russia's Putin and China's Xi Jinping think the time is right for World War III to begin! No, China is not afraid of Taiwan's 300,000 active military and reserves having been trained a whole 4 months. The eight diesel submarines, the handful of outdated and rusty USS Kidd class destroyers and 60-something flyable F-16 still keep China at bay. However, with Russian firepower added in, no wonder the Japanese are shaking in their boots.
Okay. Enough already. Russia testing some missiles somewhere off Hawaii is hardly cause for air raid sirens in Honolulu and at Pearl. After all, both Russia and China still have a long way to go to catch up with the United States in the saber-rattling and battleship diplomacy area. As for this ludicrous Yahoo story, it is easily attributable to the far-right in Japan who would restart WW2 over some tiny islands in the North Pacific. The so-called Kuril Islands have been a wedge between Russia and Japan for far too long now. Some hard-liners in Japan consider the loss of some of these islands to the Soviets after the war, as a point of pride and honor. And while their arguments are in some ways understandable, creating propaganda like the Pearl Harbor Rusky Style one is misguided.
This all comes down to a "who wants to invade who" story. Vladimir Putin's stance on these islands boils down to Russia's security since some of the islands could be used as embarkation points for a real invasion of Russia's most vulnerable coastline. The Japanese people no longer even care about these islands, but the hard-liners and the US strategist are keen to retake them for strategic purposes.
Strangely, the US originally supported Soviet forces landing on the islands, but now Washington officially considers anyone born on Habomai, Shikotan, Kunashir, or Iturup, which Tokyo claims as its sovereign territory, to be a Japanese citizen. So, which superpower is intent on invading or annexing which islands? Should Russia beware of an impending sneak attack on Vladivostok? Will American nuke subs soon blockade the South China Sea? Well, for Russia intentions news that Vladimir Putin expressed recently Moscow's desire to resolve this old treaty issue seems confusing unless he plans on the Honolulu attack coming as Russian emissaries and Japan/US diplomats shake hands. Now that would be a Pearl Harbor 2 moment.
Unfortunately, we now have weapons that can Hiroshima the whole planet in minutes. This makes me doubt we'll see Russian commandos surfing Waikiki anytime soon. As I continue thinking on this, I am not sure whether to laugh, cry, or to duck and cover under my desk here in Greece.
Phil Butler, is a policy investigator and analyst, a political scientist and expert on Eastern Europe, he's an author of the recent bestseller "Putin's Praetorians" and other books. He writes exclusively for the online magazine "New Eastern Outlook".
ATTENTION READERS
We See The World From All Sides and Want YOU To Be Fully Informed
In fact, intentional disinformation is a disgraceful scourge in media today. So to assuage any possible errant incorrect information posted herein, we strongly encourage you to seek corroboration from other non-VT sources before forming an educated opinion.
About VT
-
Policies & Disclosures
-
Comment Policy
Due to the nature of uncensored content posted by VT's fully independent international writers, VT cannot guarantee absolute validity. All content is owned by the author exclusively. Expressed opinions are NOT necessarily the views of VT, other authors, affiliates, advertisers, sponsors, partners, or technicians. Some content may be satirical in nature. All images are the full responsibility of the article author and NOT VT.