[ Editor's note: This is an unusual communication sent out by the US, where such things would normally be passed through back channels, which the US certainly has in Iraq.
That leaves the most obvious reason to consider why this 'understanding' tone was taken by the US, perhaps for appearing reasonable on the world stage. Such efforts are only appreciated if sincere and not done for show.
Notice how the assassination of Soleimani is not referenced by the US, despite Iran's promise at the time that his assassination would have lasting repercussions.
The Iraqi Parliament voted years ago for all US troops to leave. Despite the US mention that ISIS must be defeated with US help, the Iraqi military, which includes the PMU forces is more than adequately armed and trained to do this, with the caveat of the obvious technical support for some of the US weapons system, particularly for the Iraqi Air Force.
The US statement also fails to address the US using its bases in Iraq to support a proxy war against Syria, having shifted from direct and indirect aid to proxy terror forces in Syria to the welcoming Kurds, who are fully onboard having the US help take over ISIS' former role of Balkanizing the country.
The Kurds formerly received a share of Syria's oil wealth as the rest of country did, according to a negotiation portion based on the respective populations.
But the Kurds for example in the Deir Ezzor area now TAKE it ALL, using the US military power to help them sustain the theft and also attack Iraq's Iranian allies in Syria, fighting against its Balkanization as was attempted against Iraq itself by US forces in the region, attempting a 'two fer' on Syria and Iraq, both with ISIS doing the dirty work.
VT has written extensively on the perfidy inflicted by the US on both countries, neither of which threatened US interest and had nothing to benefit from doing so. Both countries had been targeted for asset stripping, an inherent part of US foreign policy at the time. And yes, Mr. Obama was fully onboard the program.
If we had modern Vietnam type draftees sent there, we would have seen ongoing protests to end the war. This will never happen again with 'professional soldiers'.
More than a few of these are offering themselves up for the 'killer of hire' huge business that has arisen out of the 'forever wars'.
I cannot remember an instance of anyone in politics or the high military command advocating strict regulation of anyone trained militarily with US funds always requiring monitoring of their private contractor activities, with reasonable penalties for engaging in mercenary work.
And no, I will not be holding my breath waiting for this to happen. But I would like to see some movement from the Biden administration. Step number one would be to reveal the trail of death left behind by the endless private military contractors, with Haiti being the most recent example… Jim W. Dean ]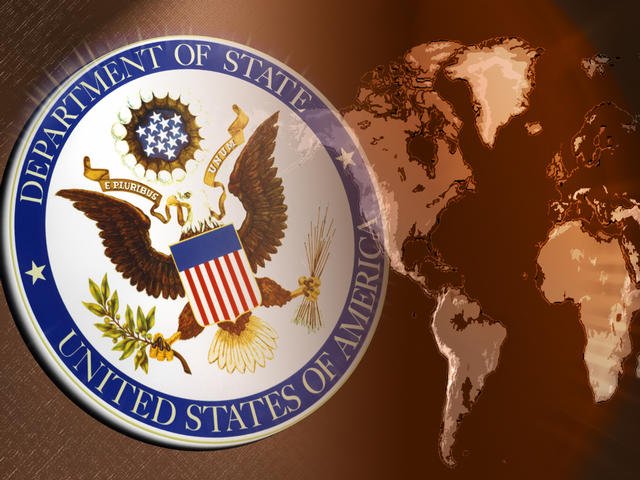 First published … July 10, 2021
"I understand that some of these militias completely disagree with what the United States is trying to do in Iraq in fighting ISIS (Daesh), but we're asking them, we're demanding, that they just leave us alone and we'll leave them alone, so that we can fight this common enemy, which is ISIS," Acting Assistant Secretary of State Joey Hood said in an interview with Al Arabiya.
The emergence of Daesh in Iraq in 2014 was facilitated by the chaos resulting from the US-led military intervention, but the United States has used the fight against the terror organization as an excuse to extend its military presence in the oil-rich country.
Iraq's Popular Mobilization Units (PMU), better known by their Arabic name Hashd al-Sha'abi, have been leading a double fight against both Daesh and the occupation forces. Hood claimed that the United States was not directly engaged in an "open war" with the resistance groups, and said the recurring attacks "serve no one's interest."
Late last month, the Pentagon said it had conducted airstrikes against three targets belonging to Iraqi resistance groups along the country's common border with Syria.
Pentagon Press Secretary John Kirby said at the time that President Joe Biden had ordered the "precision strikes" because the positions were allegedly being used by groups "that are engaged in unmanned aerial vehicle (UAV) attacks against US personnel and facilities in Iraq."
Iraqi Prime Minister Mustafa al-Kadhemi condemned the airstrike and said the escalation represented a violation of Iraqi sovereignty and national security, according to his office.
Hashd al-Sha'abi also condemned the attack, which killed four of its fighters, and vowed to continue fighting the US occupation forces until they leave the country.
In January 2020, the Iraqi parliament unanimously approved a bill demanding the withdrawal of all foreign military forces from the country. The move came two days after the United States assassinated Iran's top anti-terror commander Lieutenant General Qassem Soleimani, along with Abu Mahdi al-Muhandis, deputy commander of Iraqi Popular Mobilization Units in a drone strike near Baghdad International Airport.
Days later, Iran's Islamic Revolution Guards Corps (IRGC) targeted Ain al-Asad, a sprawling airbase in western Iraq that houses American troops, with a barrage of missiles in retaliation. Since then, Ain al-Asad and other US bases in the region have come under repeated drone and rocket attacks.
Most recently, Ain al-Asad and a military base run by American troops at the al-Omar Oilfield in eastern Syria were targeted in simultaneous rocket attacks on Wednesday.
A resistance group called Revenge of al-Muhandis Brigade claimed responsibility for the attack on Ain al-Assad, and vowed to end the "brutal occupation" of US forces.
The group said it struck the base with 30 BM-21 Grad rockets, and that the projectiles had hit their targets accurately.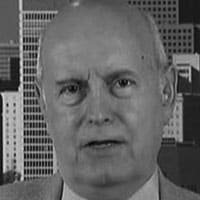 Jim W. Dean is VT Editor Emeritus.  He was an active editor on VT from 2010-2022.  He was involved in operations, development, and writing, plus an active schedule of TV and radio interviews.  He now writes and posts periodically for VT.
ATTENTION READERS
We See The World From All Sides and Want YOU To Be Fully Informed
In fact, intentional disinformation is a disgraceful scourge in media today. So to assuage any possible errant incorrect information posted herein, we strongly encourage you to seek corroboration from other non-VT sources before forming an educated opinion.
About VT
-
Policies & Disclosures
-
Comment Policy
Due to the nature of uncensored content posted by VT's fully independent international writers, VT cannot guarantee absolute validity. All content is owned by the author exclusively. Expressed opinions are NOT necessarily the views of VT, other authors, affiliates, advertisers, sponsors, partners, or technicians. Some content may be satirical in nature. All images are the full responsibility of the article author and NOT VT.