…by
Jonas E. Alexis, VT Editor
Bennett Cohen and Jerry Greenfield, the founders of Ben & Jerry's, has recently declared that though the support the state of Israel, they however oppose vehemently the Israeli settlements. They declare in the New York Times:
"It's possible to support Israel and oppose some of its policies, just as we've opposed policies of the U.S. government. As such, we unequivocally support the decision of the company to end business in the occupied territories, which a majority of the international community, including the United Nations, has deemed an illegal occupation.
"In our view, ending the sales of ice cream in the occupied territories is one of the most important decisions the company has made in its 43-year history. It was especially brave of the company. Even though it undoubtedly knew that the response would be swift and powerful, Ben & Jerry's took the step to align its business and operations with its progressive values."[1]
Ben and Jerry also say that they are "proud Jews."[2] Now, how anyone with an ounce of brain cells knocking together say that Ben and Jerry are anti-Semitic? Lavern Spicer, "a Republican who is running for Congress in South Florida," my own state, declared: "'I'm an ice cream fan, but I will NEVER buy Ben & Jerry's ice cream again. They might as well change their name to Hamas & Adolf's."[3] How dumb can that be? And what does Hitler have to do with boycotting Israel? Can Spicer pick up a scholarly study or even some of the widely read newspapers to see what is happening in Gaza and the West Bank?
Brigitte Gabriel, "a conservative Twitter user with more than 314,000 followers," author of popular propaganda books such as Because They Hate: A Survivor of Islamic Terror Warns America and They Must Be Stopped: Why We Must Defeat Radical Islam and How We Can Do It, has said: "'Ben & Jerry's is anti-Semitic hate filled ice cream.'"[4]
Where did they dig those political whores? I'd like those people to deal rationally with what I'm about to say here. It pains me to bring in Israeli and Zionist historian Benny Morris here again. Morris said:
"A Jewish state would not have come into being without the uprooting of 700,000 Palestinians. Therefore it was necessary to uproot them. There was no choice but to expel that population. It was necessary to cleanse the hinterland and cleanse the border areas and cleanse the main roads. It was necessary to cleanse the villages from which our convoys and our settlements were fired on."[5]
Necessary to uproot 700,000 Palestinians? Doesn't Morris believe that Hitler killed millions of Jews? If some neo-Nazi and mush-head comes to the conclusion that it was necessary for Hitler to uproot the Jews from Germany and put them in concentration camps, how would Morris say that the mush-head was wrong? And how people like Spicer and Gabriel respond? Do they really think that what happened in 1948 or even in 1967 was all right?
The international community has universally condemned the settlements as well. Oxford scholar and expert Robert Adams writes:
"The international community has taken a critical view of both deportations and settlements as being contrary to international law. General Assembly resolutions have condemned the deportations since 1969, and have done so by overwhelming majorities in recent years.
"Likewise, they have consistently deplored the establishment of settlements, and have done so by overwhelming majorities throughout the period (since the end of 1976) of the rapid expansion in their numbers. The Security Council has also been critical of deportations and settlements; and other bodies have viewed them as an obstacle to peace, and illegal under international law."[6]
Israeli legal scholar and former Supreme Court of Israel Daphne Barak-Erez writes:
"The international community, for its part, has viewed [the settlements] as patently illegal, based on the provisions of the Fourth Geneva Convention that prohibit moving populations to or from territories under occupation."[7]
Catriona Drew, professor of international law in the School of Law and the Centre for International Studies and Diplomacy at SOAS, University of London, says:
"It can thus clearly be concluded that the transfer of Israeli settlers into the occupied territories violates not only the laws of belligerent occupation but the Palestinian right of self-determination under international law."[8]
In short, scholars actually agree that the Israeli settlements are illegal under international law,[9] despite the fact that some flaming Zionist and Israeli scholars have desperately and incoherently tried to justify them.[10] And even the United States, France, Denmark, and other countries condemned "three West Bank outposts" in 2012.[11]
But the settlements have grown astronomically over the years. In 2011 alone, "The number of Jewish settlers in the West Bank grew by more than 15,000…to reach a total that exceeds 350,000 for the first time and has almost doubled in the past 12 years."[12]
Will any Western nation accept this essentially diabolical activity? Will Israel accept this activity? As a corollary, can this activity be universalized? The answers to those questions are no, no, and no. If Spicer, Gabriel, and others want to be reasonable, then they need to produce an explanation for the Israeli settlements. Furthermore, they need to stop accusing people of being anti-Semites without sober thought.
---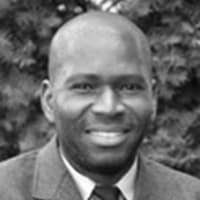 ATTENTION READERS
We See The World From All Sides and Want YOU To Be Fully Informed
In fact, intentional disinformation is a disgraceful scourge in media today. So to assuage any possible errant incorrect information posted herein, we strongly encourage you to seek corroboration from other non-VT sources before forming an educated opinion.
About VT
-
Policies & Disclosures
-
Comment Policy
Due to the nature of uncensored content posted by VT's fully independent international writers, VT cannot guarantee absolute validity. All content is owned by the author exclusively. Expressed opinions are NOT necessarily the views of VT, other authors, affiliates, advertisers, sponsors, partners, or technicians. Some content may be satirical in nature. All images are the full responsibility of the article author and NOT VT.