Re: The Media Needs to Report All Sides Regarding the Present Situation in Afghanistan
To the Media:
Allowing the mass immigration of Afghan interpreters into the United States is a mistake. These individuals consist of thieves, drug addicts, rapists and many other undesirables, all well documented by actions within their former country as well as immigration into Europe whereby there has been an increase in crimes by these migrants.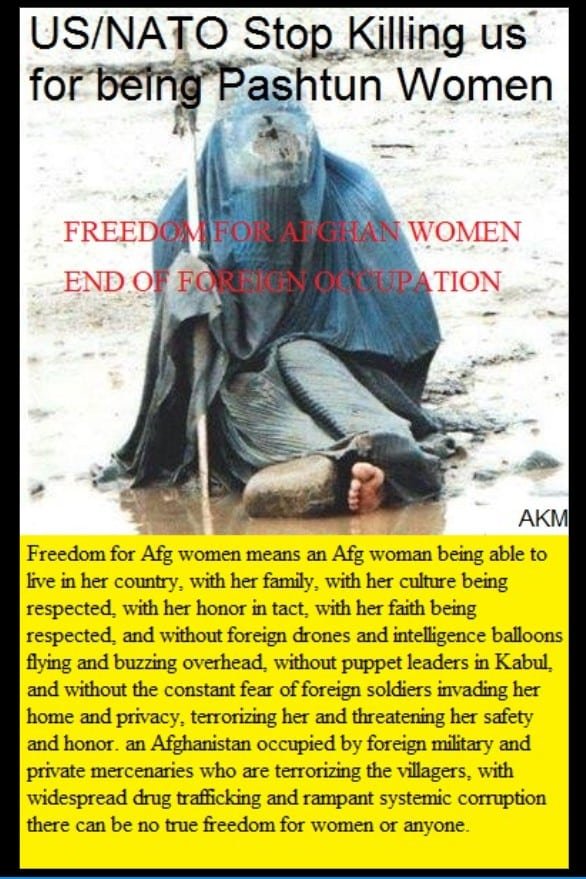 Moreover, many individuals have lied about threats in order to gain access to the United States and Europe. This will cost US taxpayers in terms of increased policing and welfare. Secondly, it's well documented that many of these translators have committed crimes against humanity by wrongly accusing "rivals" and villagers of being insurgents, often for their own financial benefit.
A recent Business Insider opinion piece by Quincy Institute President Andrew Bacevich asked for an explanation on how the United States occupation of Afghanistan met a dismal end and what went wrong. One of the key attributes has been misinformation and faulty reporting often credited to Afghan translators who used their position of influence to assist in their own tribal feuds and fights. In many cases pointing NATO forces towards attacking Afghan villagers and civilians for their own personal financial gains. This factor along with the elevation of Afghan warlords to positions of power created significant resentment amongst the Afghan population towards the Kabul Regime and occupying forces. Simply said, Afghan warlords and criminal translators were the driving force for the failed mission in Afghanistan.
The United States through its CIA and NATO have used a divide and conquer tactic for the past two decades pitting Afghans against Afghans. And the present situation on the ground is the result of that shameful, heinous and dangerous tactic. In addition the U.S., NATO and the CIA thug Ashraf Ghani, his administration is cowardly targeting and bombarding the public infrastructure in Helmand Province the university, schools mosques and the hospital in Lashkar Gah, the capital city. The Ghani administration is killing civilians, many women and children. These war crimes are documented in Afghan media. The western media needs to report the full story. There is a lot more going on in Helmand than the propaganda being pushed by the U.S. government and its propaganda machine, and by the American Afghan interpreters being given prime spots on the American media to continue to misinform and divide the Afghan and American people. The United States, NATO and Ghani, the CIA U.S. citizen, need to face a war crimes investigation and prosecution for these heinous war crimes.
It is time for media to report all sides and the truth will be revealed . The past two decades that has not happened. Please see the attachments.
Sincerely
Kadir A, Mohmand
Founder of ANPC
6147 Old Log Trail
Kalamazoo, MI 49009
(269) 353-7044
[ https://apnews.com/article/europe-austria-migration-government-and-politics-8194249c84d0c7413ee94b23c09bb111
https://www.euractiv.com/section/justice-home-affairs/news/afghan-asylum-seeker-arrested-over-murder-of-eu-officials-daughter-in-germany/
https://www.google.com/amp/s/nationalinterest.org/feature/ive-worked-refugees-decades-europes-afghan-crime-wave-mind-21506%3famp
https://www.businessinsider.com/us-generals-need-to-answer-for-military-failure-in-afghanistan-2021-8?amp&fbclid=IwAR12rpAg2D6dFqIYKbR2H96ryzmAQkHkeRaEiEf5OEZ4FQQio_PpjRyD2oY
Abdul Kadir Mohmand was born in Kabul, Afghanistan. He currently resides at Kalamazoo, Michigan. He graduated from Kabul High School. On an UNESCO scholarship, Mr. Mohmand studied at Sofia University, Bulgaria from 1976 until 1978 when his studies were interrupted by the Communist seizure of power in Afghanistan. The new Afghan Communist government ordered the Bulgarian government to return him to Afghanistan because he was anti-communist. Mr. Mohmand requested political asylum. With the help of the United Nations and the U.S. Embassy, he arrived to Italy and then the United States in 1979.
Mr. Mohmand returned to his studies and earned his B.S. in 1983 from Western Michigan University. He found employment in various positions in the engineering business. For many years, he worked for BFI and was country operations manager for BFI Italia. Currently, Mr. Mohmand owns a shopping center and develops commercial properties.
During the 1980s, Mr. Mohmand was the Representative of the Afghan Mujahideen for North America. During the 1980s, Mr. Mohmand returned to Afghanistan to fight as a freedom fighter against the Soviets and Afghan communists. Through an arrangement with Borgess Hospital in Kalamazoo, Michigan, Mr. Mohmand would bring back wounded Afghan children and Mujahideen for medical treatment at Borgess and recuperation in his home in Kalamazoo. He formed and was president of a nonprofit, Aid for Afghanistan.
In the 1980s, Mr. Mohmand also worked with the Committee for a Free Afghanistan in Washington D.C to bring wounded Afghans to the United States for medical treatment.
For the past four decades Mr. Mohmand has dedicated his life to working to achieve true peace and stability in Afghanistan.
A few years ago, Mr. Mohmand organized educated Afghans intellectuals across the world who drafted a comprehensive plan for peace. Presently, he has united many different Afghan peace organizations under one umbrella. The goal of this network is to unite Afghans to bring true peace in and the independence of Afghanistan. This network wants to be the bridge between the Afghan freedom fighters and the silent Afghan majority, and the Western World in any peace negotiations.
Mr. Mohmand wants true peace and stability in Afghanistan. As a veteran of war, Mr. Mohmand hates war.
ATTENTION READERS
We See The World From All Sides and Want YOU To Be Fully Informed
In fact, intentional disinformation is a disgraceful scourge in media today. So to assuage any possible errant incorrect information posted herein, we strongly encourage you to seek corroboration from other non-VT sources before forming an educated opinion.
About VT
-
Policies & Disclosures
-
Comment Policy
Due to the nature of uncensored content posted by VT's fully independent international writers, VT cannot guarantee absolute validity. All content is owned by the author exclusively. Expressed opinions are NOT necessarily the views of VT, other authors, affiliates, advertisers, sponsors, partners, or technicians. Some content may be satirical in nature. All images are the full responsibility of the article author and NOT VT.