…by Jonas E. Alexis, VT Editor
If you were familiar with the David Chappelle show, then you know that Chappelle steps on everyone's toes. He makes fun of Chinese, blacks, and he even dedicates an entire episode on the Klu Klux Klan.
Everyone thought Chappelle was funny until he made an interesting comment about human nature during his Netflix standup special The Closer. After years of being an entertainer, Chappelle seems to realize that the culture itself is existentially contradictory. He said:
"In our country, you can shoot and kill a nigger but you better not hurt a gay person's feelings. And this is precisely the disparity that I wish to discuss."
He is referring to many rappers and other people like Kevin Hart who have been politically stabbed in the back for expressing their opinions about basic biology. Chappelle moved on to say:
"Gender is a fact. Every human being in this room, every human being on earth, had to pass through the legs of a woman to be on earth."
Who in his right mind would disagree with that? You are either born with a dick or a vagina. A dick represents a man, and a vagina represents a woman. It's just that simple. As psychiatrist Paul R. McHugh of Johns Hopkins pointed out, transgederism is "biologically impossible," and anyone who thinks that this fundamental law of nature can be broken is mentally sick.[1]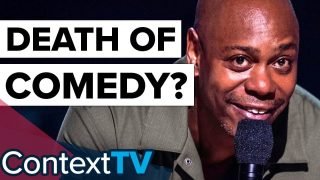 "Sex misalignment," writes McHugh in the Wall Streets Journal, "is simply mistaken—it does not correspond with physical reality. The second is that it can lead to grim psychological outcomes."[2] McHugh continued:
"The transgendered suffer a disorder of 'assumption' like those in other disorders familiar to psychiatrists. With the transgendered, the disordered assumption is that the individual differs from what seems given in nature—namely one's maleness or femaleness.
"Other kinds of disordered assumptions are held by those who suffer from anorexia and bulimia nervosa, where the assumption that departs from physical reality is the belief by the dangerously thin that they are overweight.
"With body dysmorphic disorder, an often socially crippling condition, the individual is consumed by the assumption 'I'm ugly.' These disorders occur in subjects who have come to believe that some of their psycho-social conflicts or problems will be resolved if they can change the way that they appear to others. Such ideas work like ruling passions in their subjects' minds and tend to be accompanied by a solipsistic argument.
"For the transgendered, this argument holds that one's feeling of 'gender' is a conscious, subjective sense that, being in one's mind, cannot be questioned by others. The individual often seeks not just society's tolerance of this 'personal truth' but affirmation of it. Here rests the support for 'transgender equality,' the demands for government payment for medical and surgical treatments, and for access to all sex-based public roles and privileges."[3]
Other doctors such as Marci Bowers, who specializes in vaginoplasty, and Erica Anderson, a clinical psychologist at the University of California, would almost take similar views. "I think there was naivete on the part of pediatric endocrinologists who were proponents of early [puberty] blockage thinking that just this magic can happen, that surgeons can do anything," said Bowers.[4]
Chappelle has said that he is willing to meet with transgender employees at Netflix, the network that shut down his show, but he is not going to prostrate before the powers that be. Chappelle declared:
"To the transgender community, I am more than willing to give you an audience, but you will not summon me. I am not bending to anybody's demands. And if you want to meet with me, I'd be more than willing to, but I have some conditions. First of all, you cannot come if you have not watched my special from beginning to end. You must come to a place of my choosing at a time of my choosing, and thirdly, you must admit that Hannah Gadsby is not funny."
[1] Paul McHugh, "Transgender Surgery Isn't the Solution," Wall Street Journal, May 13, 2016.
[2] Ibid.
[3] Ibid.
[4] "Two leading transgender medics warn children should not be given puberty blockers, that too many are being given gender reassignment surgery and reveal NYT turned down their op-ed on the subject," Daily Mail, October 5, 2021.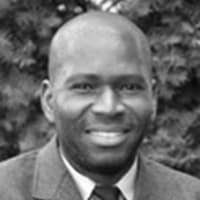 ATTENTION READERS
We See The World From All Sides and Want YOU To Be Fully Informed
In fact, intentional disinformation is a disgraceful scourge in media today. So to assuage any possible errant incorrect information posted herein, we strongly encourage you to seek corroboration from other non-VT sources before forming an educated opinion.
About VT
-
Policies & Disclosures
-
Comment Policy
Due to the nature of uncensored content posted by VT's fully independent international writers, VT cannot guarantee absolute validity. All content is owned by the author exclusively. Expressed opinions are NOT necessarily the views of VT, other authors, affiliates, advertisers, sponsors, partners, or technicians. Some content may be satirical in nature. All images are the full responsibility of the article author and NOT VT.