DISCLOSURE: Sourced from Russian government funded media
by Salman Rafi Sheikh, …with New Eastern Outlook, Moscow, …and the Institute of Oriental Studies of the Russian Academy of Sciences, a research institution for the study of the countries and cultures of Asia and North Africa.
[ Editor's Note: We have all been here before, the big summit where nothing gets done as neither head of state can take any chance to look like he got schnookered, so agreements were reached on nothing.
The Trumpers will attempt to get something out of this but the situation was inherited from Trump, who put the sanctions on China, a $110 billion that US companies are actually paying. Did that possibly help Trump lose the election?
I don't remember any business orgs taking credit for backing Trump on it as that would be a lose-lose situation for them. China can wait Biden as it is not trillions and trillions in debt and had no intense internal political problems to deal with when it comes to charting its future. It does not take a genius to figure out which side that favors.
Biden's position was the old huffing and puffing one, which did not even raise Xi's heartbeat a notch. China thinks long term, like 50 to 100 years, whereas here its always the next election cycle, where anything can change. Biden is pulling 38% in the polls, and Xi really at 100% in China as he has no competition.
Both Biden and Xi know that the latter will most probably still be running the show for China in 2024, and there is a good chance that Biden may not. The redistricting will put the Dems back in control of Congress, and the State Republican legislatures will move heaven and earth to rig 2024.
All the geo-political military huffing and puffing on the US side will be eclipsed by the internal political civil war with the military industrial complex going back and forth to the bank to make their deposits was usual, while the public is distracted with all the political chaos…Jim W. Dean ]

Jim's Editor's Notes are solely crowdfunded via PayPal
Jim's work includes research, field trips, Heritage TV Legacy archiving & more. Thanks for helping. Click to donate >>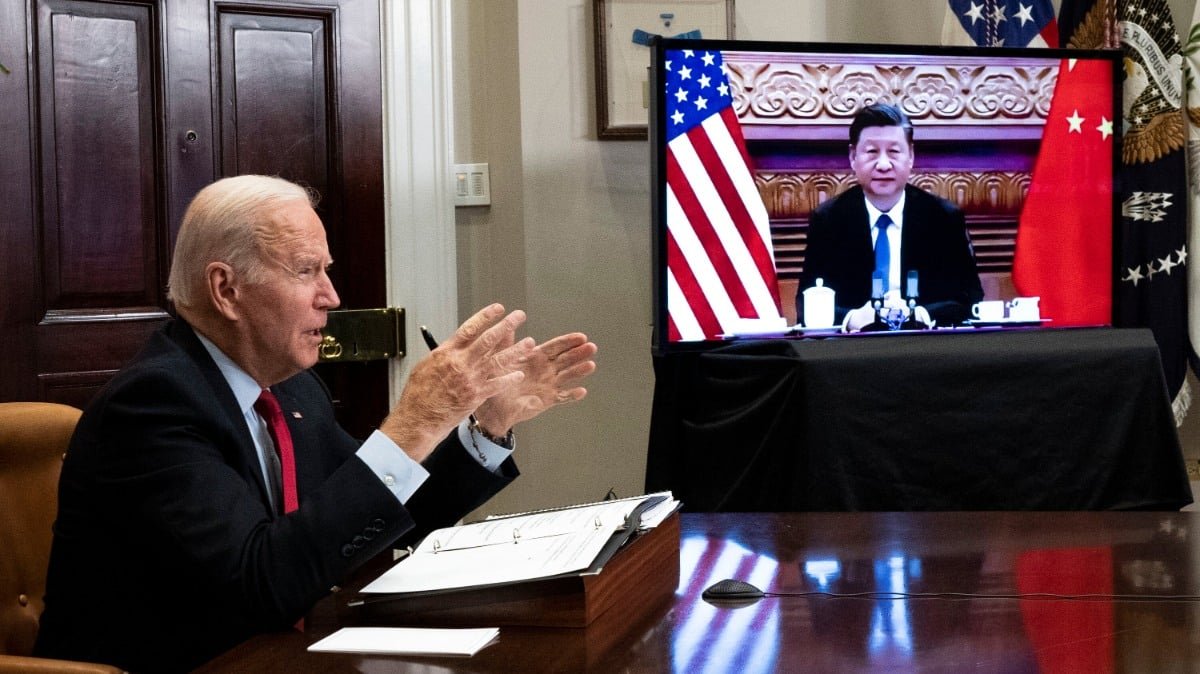 First published … November 23, 2021
While the apparent purpose of the long awaited Biden-Xi virtual summit was to normalise increasing tensions between China and the US, the summit has only confirmed that there is no effective, institutional scaling down from the growing competition either in the economic/technological field or in the geo-political arena.
Perhaps, no other issue better illustrates the underlying tensions than Taiwan, which shows the actual existing gulf between two superpowers that extends to other issues, such as Hong Kong, Xinjiang and Tibet as well.
As the White House readout emphasised, President Biden, taking a jab at China's growing influence worldwide, "underscored that the United States will continue to stand up for its interests and values and, together with our allies and partners, ensure the rules of the road for the 21st century advance an international system that is free, open, and fair."
While the US readout cautiously begins with mentioning Xi-Biden engagement over areas of common interests, it quickly slides into what can be called super-power contention.
Besides Biden's due emphasis on continuing to follow the Trump administration's 'trade war' policies – which included protecting "American workers and industries from the PRC's unfair trade and economic practices" –he also indicated that the US has no real intention of leaving Chinese matters to China.
Continuing with the overall post Word War 2 interventionist mode of the US foreign policy, Biden raised concerns about China's internal matters (Taiwan, Xinjiang and Hong Kong), as well as indicating how the US would continue playing 'super power' role in the Indo-Pacific as well.
China's Xi, on the other hand, took no step backwards from China's well stated positions on all the issues that have been confronting both countries for many decades now. As Chinese sources have been highlighting ever since the summit, Xi took a firm position vis-à-vis China's right to establish a "peaceful" unification of Taiwan with China.
While Xi affirmed China's willingness to hold talks across all issues, he was equally determined in not allowing the US any leeway to have a say in what Beijing considers its internal matters.
Xi accordingly cautioned that any moves, whether apparently local or encouraged by international actors, to separate Taiwan from China will be swiftly – and militarily – responded.
Indicating China unchanging and unwavering position, Taiwan's air-zone was soon after the summit dazzled by Chinese aircrafts. The White House, in a statement, said the United States "strongly opposes unilateral efforts to change the status quo."
What these frozen positions show is nothing but an acute lack of meaningful progress on any key areas of disagreement between Beijing and Washington. The virtual refusal to depart from well-established positions shows that both sides are unwilling to secede any ground to the other party.
However, a key question that begs consideration is why did Biden himself request this summit, even when the US expected very little to no progress on normalising bi-lateral ties?
As the most recent survey results show, Biden's popularity is fast plummeting to new lows. According to the findings of a recent USA today poll, Biden's approval ratings have already receded to 38 per cent.
More worrying for Biden is the fact that out of the 46 per cent people who believe that Biden has done a worse job as a president, about 17 per cent are those who voted for him. Kamala Harris is faring even worse than Biden with an approval rate of just 28 per cent.
As it stands, a key reason for this low ratings is the deteriorating economic situation, or the rising inflation rate, within the US. Last week, at least two dozen different US business associations urged Biden to reduce tariffs on Chinese goods to provide some real relief to the struggling Americans.
Due to the tariffs imposed by the 'trade war' that Trump started and Biden appropriated, American importers are reported to have paid about US$ 110 billion as tariffs on Chinese goods.
Out of these US$110 billion, about 40 billion dollars have been assessed during the Biden Administration, which means that the Biden administration's uncritical appropriation of Trump's China policy has contributed directly to the worsening of the situation in the US.
As it stands, the White House officials were keen to project the US$1.2 trillion bill in terms of the US' growing competition with China. Just before the beginning of the summit, the White House press secretary Jen Psaki told reporter that the bill marks the first time in 20 years that the US "will be investing more in infrastructure than China, and that is going to strengthen our competition at home, in addition to putting millions of people to work."
By reaching out to Beijing and purportedly seeking to redefine ties with China, Biden is seemingly using his foreign policy approach to communicate with his angry supporters.
In many ways, Biden's apparent reset with China aims to play the same role and extend the same kind of support that his trillion dollar infrastructure bill aims to provide to his fast dwindling political prospects ahead of the 2022 mid-term elections.
However, while the bill may itself leave a positive political impact on Biden's future, his talks with Xi, unless involving a fundamental reset from Washington's predatory view of China, are unlikely to bring any meaningful changes.
If nothing else, a hard reset in Washington means accepting China as an equal superpower and that Washington can no longer dominate, or dictate, the world in unilateral terms. Indeed, as some reports in the western mainstream media have shown, such talks were held during the Obama administration as well, but produced no meaningful results.
Learning from history and looking at established positions of China and the US on key issues of divergence, the virtual summit, therefore, is unlikely to produce any major breakthrough.
Salman Rafi Sheikh, research-analyst of International Relations and Pakistan's foreign and domestic affairs, exclusively for the online magazine "New Eastern Outlook".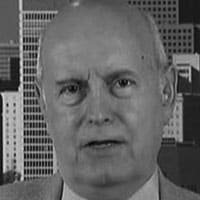 Jim W. Dean is VT Editor Emeritus.  He was an active editor on VT from 2010-2022.  He was involved in operations, development, and writing, plus an active schedule of TV and radio interviews.  He now writes and posts periodically for VT.
ATTENTION READERS
We See The World From All Sides and Want YOU To Be Fully Informed
In fact, intentional disinformation is a disgraceful scourge in media today. So to assuage any possible errant incorrect information posted herein, we strongly encourage you to seek corroboration from other non-VT sources before forming an educated opinion.
About VT
-
Policies & Disclosures
-
Comment Policy
Due to the nature of uncensored content posted by VT's fully independent international writers, VT cannot guarantee absolute validity. All content is owned by the author exclusively. Expressed opinions are NOT necessarily the views of VT, other authors, affiliates, advertisers, sponsors, partners, or technicians. Some content may be satirical in nature. All images are the full responsibility of the article author and NOT VT.