JEA: Virtually nothing surprises me anymore in Hollywood. It was "The Lord of the Rings" actor Elijah Wood who said that Hollywood is infested with pedophiles. He said that "pedophiles had been protected by powerful figures in the movie business…"The pedophile cell in Hollywood, said Wood, is well "organized."[1]
What are some of the characteristics of this underground movement? He said:
"There are a lot of vipers in this industry, people who only have their own interests in mind. There is a darkness in the underbelly…"[2]
Wood added that victims are not allowed to discuss these matters openly because they "can't speak as loudly as people in power. That's the tragedy of attempting to reveal what is happening to innocent people. They can be squashed but their lives have been irreparably damaged."[3]
Wood also suggested that he was spared from those pedophiles and vipers because his mom protected him from their evil act. In Hollywood, Wood went on to say, "People with parasitic interests will see you as their prey."[4]
Actor Corey Feldman made the same discovery in 2012. He said:
"I can tell you the number one problem in Hollywood was and is and always will be pedophilia. That's the biggest problem for children in this industry…I was surrounded by them when I was fourteen years old…[They were] like vultures… It's the big secret…There was a circle of older men that surrounded themselves around these groups of kids…
"There are people in this industry who have gotten away with it for so long that they feel they are above the law. And that's got to change."
Other celebrities in the entertainment industry have come to similar conclusions. The late DMX declared,
"The industry wanted, dead or alive, new artists to sell their souls…to survive. The industry don't give a fuck about you! But the industry couldn't make a dime without you!"
So, there is a dark side in Hollywood, and most actors and actresses don't want to talk about it. Some actors don't even hide about giving thanks to Satan in public for giving them inspiration, as in the case of Christian Bale. So when a father wrote a letter saying that his eldest daughter had to meet some wicked people in the movie business, I don't doubt it at all.
Anonymous Father
My eldest daughter moved to LA in the summer of 2016 after graduating from college. Moved out there with the education, desire and abilities to get into the entertainment industry with the end goal being to get movie acting roles.
She managed to land a few minor parts, but met quite a number of famous people like Jamie Foxx, Oprah, Leonardo deCaprio, and a few others. She also networked and became friends with several other aspiring actors and actresses to find out about auditions and opportunities. Some of her friends landed significant roles and spent time on and off set with several A-lister actors and actresses.
Sometime in early 2019, we were talking on the phone and she said she had some bizarre stuff she wanted to share with me. I said let's hear it, and she went on to explain to me about Adrenochrome (no one had heard of it in 2019), what it was, how it was obtained, who was using it and why.
She also told me that so many of the A listers were into child porn, child sex, torture, etc. She broke down and cried as she described it.
She also said that Oprah's magazine was going to shut down, Ellen's show was going to get canceled, and Tom Hanks was going to disappear because these people and many others were eyeball deep in this sickness. Just like clockwork, in the next 6 months, Oprah's mag and Ellen's show shut down, Hanks moved to Greece and some of the other things came to pass as well regarding how the child trafficking world was going to get exposed.
She said she was not going to be able to live out there and strive to work in such a dark sick industry. I'm happy to report that after a Covid-delayed timetable, I helped her move back to the Midwest in January 2021. This sick crap is real, folks.
[1] Henry Bodkin, "Elijah Wood: 'Hollywood in the grip of child abuse scandal similar to Jimmy Savile,'" Telegraph, May 22, 2016.
[2] Ibid.
[3] Ibid.
[4] Ibid.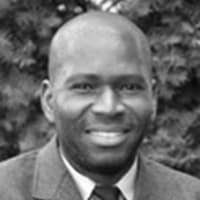 ATTENTION READERS
We See The World From All Sides and Want YOU To Be Fully Informed
In fact, intentional disinformation is a disgraceful scourge in media today. So to assuage any possible errant incorrect information posted herein, we strongly encourage you to seek corroboration from other non-VT sources before forming an educated opinion.
About VT
-
Policies & Disclosures
-
Comment Policy
Due to the nature of uncensored content posted by VT's fully independent international writers, VT cannot guarantee absolute validity. All content is owned by the author exclusively. Expressed opinions are NOT necessarily the views of VT, other authors, affiliates, advertisers, sponsors, partners, or technicians. Some content may be satirical in nature. All images are the full responsibility of the article author and NOT VT.