DISCLOSURE: Sourced from Russian government funded media
Featured image – US practicing nuclear bombing attacks from East and West against Russia triggers new integrated defense planning with China
by Phil Butler, with New Eastern Outlook, Moscow, and the Institute of Oriental Studies of the Russian Academy of Sciences, a research institution for the study of the countries and cultures of Asia and North Africa.
[ Editor's Note: Well this was a really dumb move, and a current update that the high command is completely capable of making a dumb gaffe like this. I had been expecting this with the increasing US Air Force probes of Russian airspace and the Black Sea, which were provocative shows of force.
You might notice that neither Russia nor China ever respond with symmetrical practice demonstrations, which they consider a waste of military resources that could be spent doing something else.
In any future events, such US air force assets will be flying into a much more heavily defended area with deeply layered air defenses. They will avoid duplication of effort, maximize defense armaments production, and share technology when it is deemed an enhancement to their joint defense.
It may be that this is what the US wanted, so it can claim it needs more defense spending to stay ahead of the Asian expansion, where more spending is diverted to the military on top of the huge commitments already made.
The defense contractors are skilled at playing the bogeyman game and have the track record to prove it. What has the US won in its recent wars in Afghanistan, Libya, Ukraine, or Yemen? What protections did the public get that we would not have had anyway?
When we were really attacked on 9-11, our air defenses were in standdown mode, and the investigation was rigged from the start with no sworn testimony. We are led to believe, after 9-11 happened as it did, that Russia and China are serious offensive threats to us? Somebody is pulling somebody's chain… Jim W. Dean ]

Jim's Editor's Notes are solely crowdfunded via PayPal
Jim's work includes research, field trips, Heritage TV Legacy archiving & more. Thanks for helping. Click to donate >>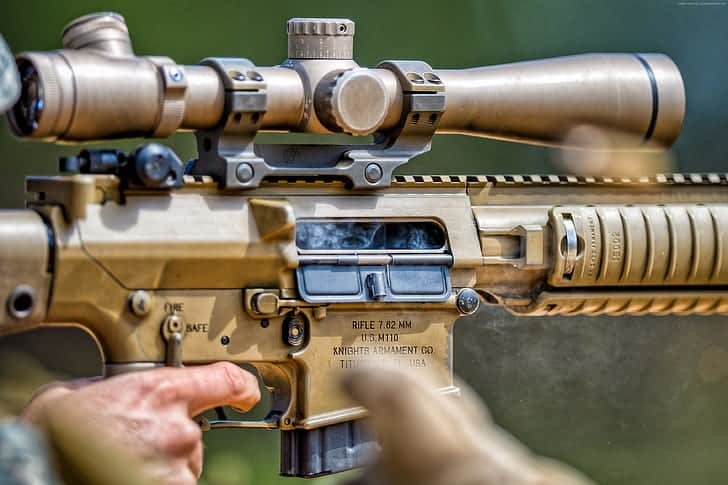 First published December 2, 2021
The looming apocalypse is shaping up nicely as Russia and China expand strategic cooperation to offset the NATO war planes apparently in the works. The propaganda war having already begun with fear mongering over false claims Russia intends invasion, now the "accident scenario" takes shape in the skies over Russia's frontiers.
We've addressed the so-called "troop buildup" frenzy western hegemony media has been stirring a few times here on NEO. And, as predicted, it seems like the groundwork for a false flag operation is underway from NATO command.
Not many analysts are pointing out how President Putin will eventually be forced to muster massive forces in or around Belarus and Ukraine, in the event the western strategists actually act out a doomsday scenario. Talk about a Catch-22.
The circumstances of US bombers of rehearsing a nuclear strike on Russia from two different directions earlier this month put the Russians in a pickle. And as always, these scenarios have already been played out on the practice chessboard first.
Mr. Putin is not warning and warning about "red lines" for fun, what's going on is just that dangerous. Some crazy desperation move by the Pentagon and pals could spell the end for all of us.
Now, Russia and China have agreed to step up cooperation between their armed forces when it came to strategic military exercises and joint patrols, in the wake of the Global Thunder bomber fights perilously close to Russia's borders.
As a Baby Boomer, the situation feels a bit like the Cuban Missile Crisis in reverse. Sooner or later Russia will fix bayonets to let NATO and the west know where the line stops. But the problem is obvious for anyone who ever watched the film Fail Safe.
For those not sharing these concerns, the fact that the UK's defense minister admits a nuclear war with Russia over Ukraine would be "a very unwelcome outcome", proves the potential I speak of exists prominently.
What this means is, the west knows full well Russia's being threatened, and the hope is that Vladimir Putin will back off. But this will never happen. What's most discouraging, is the fact that western elites would even take the chance.
Thankfully, there are still thoughtful and moderate voices in the western political camp. One example is a Foreign Policy report (imagine that) by Jeff Hawn of the London School of Economics and Political Science, who says a Russia Ukraine invasion is nonsense.
His more detailed assessment of Russian military maneuvers on her western borders, bashes the flawed logic used in hundreds of mainstream media stories in the past few weeks. If we are all bombed into a new Stone Age tomorrow, I hope Hawn and a few of the rest of us are remembered as being voices of reason.
Finally, I wonder what the response would be if Russia mounted a practice nuclear attack on the United States 20 kilometers from Biggs Air Force Base in El Paso, Texas? Would the U.S. Does the President react differently than Vladimir Putin? How would the people in the U.S. feel about such a live ammo testing scenario? Would Germany mind?
How about the Queen Mother in the UK? Funny, the Russians rumble around inside their own country in some tanks and armored vehicles and NATO goes into DEFCON 1, but B-52s, missile wings, and stealth bombers with 50 megaton H-bombs 10 minutes from Moscow are okay. Watch out for a mysterious Russian-made missile coming out of nowhere to ignite it all.
Phil Butler, is a policy investigator and analyst, a political scientist and expert on Eastern Europe, he's an author of the recent bestseller "Putin's Praetorians" and other books. He writes exclusively for the online magazine "New Eastern Outlook".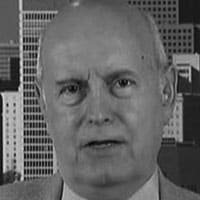 Jim W. Dean is VT Editor Emeritus.  He was an active editor on VT from 2010-2022.  He was involved in operations, development, and writing, plus an active schedule of TV and radio interviews.  He now writes and posts periodically for VT.
ATTENTION READERS
We See The World From All Sides and Want YOU To Be Fully Informed
In fact, intentional disinformation is a disgraceful scourge in media today. So to assuage any possible errant incorrect information posted herein, we strongly encourage you to seek corroboration from other non-VT sources before forming an educated opinion.
About VT
-
Policies & Disclosures
-
Comment Policy
Due to the nature of uncensored content posted by VT's fully independent international writers, VT cannot guarantee absolute validity. All content is owned by the author exclusively. Expressed opinions are NOT necessarily the views of VT, other authors, affiliates, advertisers, sponsors, partners, or technicians. Some content may be satirical in nature. All images are the full responsibility of the article author and NOT VT.