By Gordon Duff, Senior Editor
Originally published 27 July 2019
We aren't talking aliens but rather science, starting with high energy weapons, to be used both against ourselves and each other and visitors from "out of town." Why now?
Let's start with what internet people are calling the Epstein/Maxwell pedophile ring. It now looks like Jeff Epstein has no money of his own, people give him jets, not little ones, big ones; and someone gave him the largest residential property in New York, one that makes Trump's digs look "low rent."
Who is Epstein? He spends his life, we are told, working for the Mossad, with his "handler," Ghislaine Maxwell, running girls from his properties, while a fleet of planes flies around the world.
He is also about courting the world's major scientists, whom he regularly "hosts," all the big names, Stephen Hawkings, lots of others.
More than that, he has his "digs" in New Mexico. There he hides aircraft that we are told have tail numbers that let them fly into Mexico/Cuba at will.
What we also know is where he got that property.
Back in 2014, we were told the US Department of Energy was passing secrets to Israel, something that started under Reagan and continues to this day. We know that bribery and blackmail are part of this; and the directors of this agency, our sources tell us, are directly involved. Today that's Rick Perry, former governor of Texas, political hack and hero of Dancing with the Stars.
Perry wouldn't know an A Bomb if he sat on one. Before him, some time ago, was Bill Richardson, former governor of New Mexico. No one has accused Perry, but they have accused Richardson of passing secrets to Israel, but more than that.
We know for certain that the DOE has fudged records of disassembled nuclear weapons, destroying all inventory lists.  2500 nuclear weapons simply disappeared "on paper." We also know that investigators found the pits of 350 weapons "gone," stolen by Victor Bout, driven to West, Texas, to a fertilizer plant that was later obliterated, then shipped to the Canary Islands and on to rebel areas of Mauritius in Africa, where former South African prime minister DeKlerk owned an iron mine.
We are told they were taken down there…and then? We are told more than one of these pits was refurbished and used on 9/11; we have full details of this investigation, how it was flown into Teterboro where private planes, Trump, Epstein and others park and fly in and out with NO customs inspections.
Highest level sources say from there to the Israeli consulate in Manhattan and there by moving trucks to the basements at "ground zero."
Those who ran the investigation, John O'Neill, Roland Carnaby, John Wheeler III, were murdered. Others survived murder attempts, Mike Dick of the FBI and others we won't name, who "spilled their guts" to VT long ago.
We have two stages here, maybe 3. Nuclear pits were stolen, as early as 1993 then "pit matching" documentation, vital national secrets, were passed on by a Bush 43 official at a party at the Israeli embassy in Washington honoring Netanyahu. VT was there, standing next to Netanyahu at the time.
Then we have the other theft and smuggling operation, nuclear triggers, new laser triggers, specially machined components of nuclear weapons that could only be made in the US, and components for space weapons that the DOE funded with DARPA that flew into Mexico from somewhere in New Mexico on private planes like those hidden on Epstein's ranch.
That ranch, purchased from a former governor whose son spent years, imagine that, at the US Department of Energy, supervising environmental conditions at weapons facilities that developed things we may never hear about. We are assuming, however, that this is a coincidence.
We then can talk about a similar blackmail ring we tripped over in 2012 in Belgium. In this case, an engineer working for the British government in development of nuclear weapons, an Iranian named Mehran Keshe, was approached at an arms conference at Farnborough in the UK where air shows are held. The year was 2009, and I was in attendance also representing the UAE.
Keshe held, exclusively, information on high energy systems that had military applications, particularly in disabling satellites and creating high energy weapons and, of course, specialized nuclear triggers for very small tactical (deniable) nuclear weapons.
While in Belgium, Keshe was subject to a blackmail campaign by people involved in a pedophile scandal that swept Belgium, the Netherlands and Germany, at that time, involving royal families, police and powerful corporations.
Part of the job of this ring deeply paralleled Epstein/Maxwell operations.  Key scientists across Europe were targeted, offered hosting at private conferences where child sex slaves were introduced or, as was documented in several cases, and I discussed this with Italian authorities in 2015, threats to kidnap and traffick the children of Europe's top scientists.
According to Keshe and Italian authorities, an American named Sterling David Allen was webmaster for the organization that had deep roots in the US that tied many of Washington's powerful, including Anthony Scalia, to child-abuse rings that used remote locations, private islands, ranches close to the Mexican border with private runways, "hunting clubs" like St. Hubertus, to operate and control "elites" on behalf of, well, we don't really know.
Key was involvement not only of Washington insiders, but of select billionaires like those of the MEGA group, but not necessarily them, who were aided by Israeli security personnel.
Those involved would have fake passports, like Epstein's, though his real stash has never been found, and hidden private planes often with tail numbers listed to the Department of Homeland Security that many recognize as a front for Israeli intelligence.
These individuals would travel clandestinely into Mexico, to Vera Cruz, and then to Cuba, where most owned properties in Varadero, a beach front community where the "dead or disappeared" among American fugitives or "not really in jail though they are supposed to be" actually live.
Our information on this comes directly from the FBI and Mexican intelligence who investigated ties between the Gulf Cartel, the Salinas family, the Bush family, the Romney family, the Walton family and others, so many others, in a vast payoff scheme that channeled billions of laundered drug cash from the Cayman Islands and Cuba into members of congress.
Behind this, most of all, is a child trafficking ring that is exposed like an ouverage/blister, the Franklin Scandal, Boys Town, the Houston child sex rings, the AIPAC child sex scandal (suppressed), the real 9/11 investigation (suppressed), the nuclear theft scandal (suppressed) and the rigging of every presidential election since 2000.
The kinetic evidence is seen as weapons are tested against Gaza and inside Syria, weapons that aren't supposed to exist, where weather is modified, droughts in Iran and Russia, and in other programs that are an analog to the massive data thefts from Facebook and Google, the use of thought control or "inducement" technologies by Elbit Corporation and others, as part of the social experiment funded by Saudi Arabia known as ISIS.
more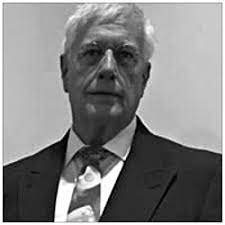 Gordon Duff posted articles on VT from 2008 to 2022. He is a Marine combat veteran of the Vietnam War. A disabled veteran, he worked on veterans and POW issues for decades.
Gordon is an accredited diplomat and is generally accepted as one of the top global intelligence specialists. He manages the world's largest private intelligence organization and regularly consults with governments challenged by security issues.
Duff has traveled extensively, is published around the world, and is a regular guest on TV and radio in more than "several" countries. He is also a trained chef, wine enthusiast, avid motorcyclist, and gunsmith specializing in historical weapons and restoration. Business experience and interests are in energy and defense technology.
ATTENTION READERS
We See The World From All Sides and Want YOU To Be Fully Informed
In fact, intentional disinformation is a disgraceful scourge in media today. So to assuage any possible errant incorrect information posted herein, we strongly encourage you to seek corroboration from other non-VT sources before forming an educated opinion.
About VT
-
Policies & Disclosures
-
Comment Policy
Due to the nature of uncensored content posted by VT's fully independent international writers, VT cannot guarantee absolute validity. All content is owned by the author exclusively. Expressed opinions are NOT necessarily the views of VT, other authors, affiliates, advertisers, sponsors, partners, or technicians. Some content may be satirical in nature. All images are the full responsibility of the article author and NOT VT.