JEA: Robert Faurisson died in 2018, but his work will continue to live. The Holocaust establishment hated him. Read the following article, which was published in 1978, long before many of us were born.
Robert Faurisson
No one disputes the use of crematoria in certain German camps. The very frequency of epidemics, throughout warring Europe, required cremation, for example corpses of typhoid patients (see photos).
It is the existence of "gas chambers", veritable human slaughterhouses, which is disputed. Since 1945, this protest has grown. The mainstream media are no longer ignoring it.
In 1945, official historical science claimed that "gas chambers" had worked, both in the old Reich and in Austria, in Alsace as well as in Poland. Fifteen years later, in 1960, it revised its judgment: it had, "above all" (?), Functioned "gas chambers" only in Poland  (b) . This heartbreaking revision of 1960 reduced to nothing a thousand "testimonies", a thousand "proofs" of alleged gassings in Oranienburg, Buchenwald, Bergen-Belsen, Dachau, Ravensbrück, Mauthausen. In front of the English or French judicial apparatus, the persons in charge of Ravensbrück (Suhren, Schwarzhuber, D r Treite) had confessed to the existence of a "gas chamber" whose operation they had even vaguely described. Comparable scenario for Ziereis, in Mauthausen, or for Kramer in Struthof. After the death of the culprits, it was discovered that these gassings had never existed. Fragility of testimonies and confessions!
The "gas chambers" of Poland – we will end up admitting it – have not had more reality. It is to the Polish and Soviet judicial systems that we owe most of our information on them (see, for example, the breathtaking confession of R. Höss,  Commander at Auschwitz).
The current visitor to Auschwitz or Majdanek discovers, in fact "gas chambers", premises where any gassing would have resulted in a catastrophe for the gasers and their entourage. A collective execution by gas, supposing it to be practicable, could not be identified with a suicidal or accidental gassing. To gas a single prisoner at a time, hands and feet tied, the Americans use a sophisticated gas, and this in a small space, from where the gas, after use, is sucked in and then neutralized. Also, how could one, for example at Auschwitz, hold two thousand (and even three thousand) men in a space of two hundred and ten square meters (!), Then pour (!) On them granules of the banal and violent insecticide? called Zyklon B; finally, immediately after the death of the victims, send without a gas mask, in this room saturated with hydrocyanic acid, a team responsible for extracting the corpses soaked in cyanide? Documents too little known (c)   show moreover: 1 ° that this room, which the Germans would have blown up before their departure, was only a typical morgue ( Leichenkeller ), buried (to protect it from the heat) and provided with a only small entry and exit door; 2 ° that the Zyklon B could not be evacuated by accelerated ventilation and that its evaporation required at least twenty-one hours. While on the crematoriums of Auschwitz we have thousands of documents, including invoices, except for the pfennig, we do not have on the "gas chambers", which, it seems, flanked these crematoria, nor an order for construction. , neither a study, nor an order, nor a plan, nor an invoice, nor a photo. During a hundred trials (Jerusalem, Frankfurt, etc.), nothing could be produced.
"I was in Auschwitz. There was no "gas chamber" there. We hardly listen to the defense witnesses who dare to utter this sentence. They are being sued. Again in 1978, whoever in Germany testifies in favor of T. Christophersen, author of the  Auschwitz Lie,  risks a conviction for "insulting the memory of the dead".
After the war, the International Red Cross (which had carried out its investigation on "the rumor of Auschwitz"  (d) , the Vatican (which was so well informed about Poland), the Nazis, the collaborators, all declared well. others: "The 'gas chambers'? we didn't know." But how can we know things when they did not exist?
Nazism is dead, and indeed dead, with its Führer. The truth remains today. Let us dare to proclaim it. The non-existence of "gas chambers" is good news for poor humanity. Good news that should not last longer hidden  (e) .
[Published in  Le Monde , December 29, 1978]
_____________
Notes
(a)  The expression is from Olga Wormser-Migot,  Le Système concentrationnaire nazi , 1968, Presses Universitaires de France, 1968.
(b)  "Keine Vergasung in Dachau  ",  by Dr   Martin Broszat, director of the Institute for Contemporary History in Munich.
(c)  On the one hand, photos from the Auschwitz museum (neg. 519 and 6228); on the other hand, Nuremberg documents (NI-9098 and NI-9912 ).
(d)  ICRC,  Documents on the activity of the International Committee of the Red Cross … , series II, n ° 1, partially reproducing (I have a copy of the confidential full text) document n ° 9925:  Visit to the commander from the Auschwitz camp of an ICRC delegate  (September 1944), p. 91 and 92. A key sentence in this document has been skilfully cut out of three words in Marc Hillel's book,  The Archives of Hope ,  p. 257, and the most important sentence ("The inmates themselves did not mention it") was skipped.
(e)  Among the twenty or so authors who deny the existence of the "gas chambers", let us quote Paul Rassinier, a former deportee ( Le Véritable Procès Eichmann , les Sept Couleurs, 1962 ) and, above all, the American Arthur R. Butz for his remarkable book on  The Hoax of the 20 th  Century  (1976) [known in French translation as  L'Imposture du XX e  siècle  (La Sfinge, Rome 2002, 616 p.) – editor's note].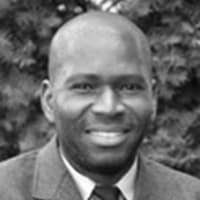 ATTENTION READERS
We See The World From All Sides and Want YOU To Be Fully Informed
In fact, intentional disinformation is a disgraceful scourge in media today. So to assuage any possible errant incorrect information posted herein, we strongly encourage you to seek corroboration from other non-VT sources before forming an educated opinion.
About VT
-
Policies & Disclosures
-
Comment Policy
Due to the nature of uncensored content posted by VT's fully independent international writers, VT cannot guarantee absolute validity. All content is owned by the author exclusively. Expressed opinions are NOT necessarily the views of VT, other authors, affiliates, advertisers, sponsors, partners, or technicians. Some content may be satirical in nature. All images are the full responsibility of the article author and NOT VT.