U.S. plans to discuss missile deployments with Russia as part of effort to defuse Ukraine crisis
…from the Washington Post
[ Editor's Note:  The sustained talks of Russian threats to invade Ukraine continue to be media hype and geo-political click bait baloney. The 175,000 troops figure has remained the same since the standoff began, yet it gets recycled as something that is a new move.
For example, sure Moscow is moving forces around, but when you have a 175,000 troop deployment that is normal, with constant resuppyling going on and not presenting your forces in a totally static position. It is not good to have troops sitting on their butts for week after week in an military alert situation. You need to keep them limbered up.
Mass media also never mentions a word about what triggered the Russian move to the border. It was caused by Kiev's refusal to stop constant shelling of the Donbass perimeter, where that was followed by its using its new US anti-tank missiles to destroy Donbass defensive position and inflicting casualties.
–
Frankly, the US, NATO and Kiev seem to have orchestrated this whole standoff to generate several months of Big Bad Russian Bear propaganda. But during this time, the US and NATO were staging mock air attacks on the Russian air defense perimeter, something it has done for ages, but Biden ramped up to play Mr. Tough Guy with Putin.
Finally Putin responded and moved the large military force to the border. The claims of Russia planning to invade is hype, as anyone with half a brain knows that Russia would only go in if the Ukies attempted a military take over of the Donbass region.
Due to its large ethnic Russian population, Donbass choose to not recognize the Kiev coupmeisters, especially after they claimed from their Parliament podium that they were going to throw all the Russians out and steal everything the people had to leave behind. Can you feel the love there? I sure as hell never did.
The situation was completely US and NATO created, just to have something to do. This is one of the darker sides of military affairs. They fear nothing more greatly than peaceful conditions that dampen career advancement, combat vet status bragging rights, and new weapons systems, with the defense contractors crying a river as the chorus.
So they dial up the politicians to stir something up so they can play Mr. Tough Guy and defender of the country, and the whole thing is a fraud.
Both Russia and China would love to divert a lot of their current military spending into their domestic economies. But with an aggressive NATO that openly sells that it wants to expand its membership, and a US that feels it needs constant threats to justify big military expenditures to boost the economy, here we are being played for chumps by these hustlers. Thus ends my cheery missive for today… Jim W. Dean ]

Jim's Editor's Notes are solely crowdfunded via PayPal
Jim's work includes research, field trips, Heritage TV Legacy archiving & more. Thanks for helping. Click to donate >>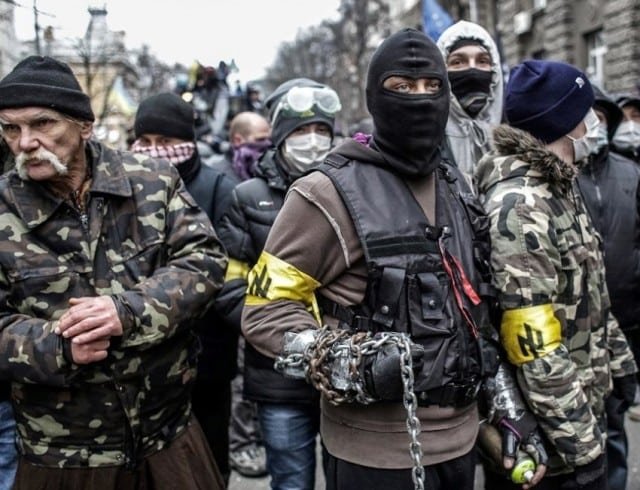 First published January 8, 2022
Negotiators for the United States are planning to show up to talks with their Russian counterparts Monday with proposals to discuss the placement of missiles and scope of military exercises in Europe, according to a senior administration official and others familiar with the plans.
The White House is looking to test whether Moscow is serious about ending the Ukraine crisis through diplomacy or is making unworkable demands as a delay tactic or pretext for a new invasion.
The bilateral talks in Geneva — with Deputy Secretary of State Wendy Sherman leading the U.S. delegation and Russian Deputy Foreign Minister Sergei Ryabkov serving as lead representative for the Russians — come as Moscow continues to mass forces and materiel on the border with Ukraine, threatening to take military measures if Washington and its allies fail to address the Kremlin's security concerns.
The Geneva talks will be followed by a special meeting of the NATO-Russia Council in Brussels on Wednesday and a session of the Organization for Security and Cooperation in Europe in Vienna on Thursday — chances for the United States to engage Russia together with its allies and partners.
"Our intention is to have an open, sincere and serious dialogue about European security with the Russians at the table. We want to be inclusive. We don't want to go over anybody's head," U.S. Ambassador to the OSCE Michael Carpenter said in an interview.
You can read the full article at WaPo here.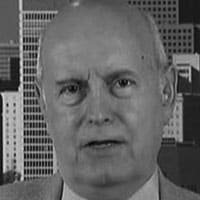 Jim W. Dean is VT Editor Emeritus.  He was an active editor on VT from 2010-2022.  He was involved in operations, development, and writing, plus an active schedule of TV and radio interviews.  He now writes and posts periodically for VT.
ATTENTION READERS
We See The World From All Sides and Want YOU To Be Fully Informed
In fact, intentional disinformation is a disgraceful scourge in media today. So to assuage any possible errant incorrect information posted herein, we strongly encourage you to seek corroboration from other non-VT sources before forming an educated opinion.
About VT
-
Policies & Disclosures
-
Comment Policy
Due to the nature of uncensored content posted by VT's fully independent international writers, VT cannot guarantee absolute validity. All content is owned by the author exclusively. Expressed opinions are NOT necessarily the views of VT, other authors, affiliates, advertisers, sponsors, partners, or technicians. Some content may be satirical in nature. All images are the full responsibility of the article author and NOT VT.