Kiev needs international aid and diplomacy way more than military equipment
from South Front
Written by Uriel Araujo, researcher with a focus on international and ethnic conflicts.
[ Editor's Note: Macron is in Moscow today talking to Putin. Hopefully something positive will happen. The longer the current situation continues, the more opportunity there is for bad actors to create an 'event' to trigger a war.
The US authorities have already alleged a pending Russian false flag on Russian troops. VT had been expecting that, as it is in the beginner's training manual on 'How to start a war and blame it on the target'.
Think of a lighting strike war starting up, and large numbers of people instantly becoming refugees on the road and piling into any housing they can find while moving west, and in the middle of a pandemic with the health system already maxed out.
Think of all of this suffering being on Western media, and all of it blamed conveniently on Russia, like the West and NATO had nothing to do with it, when we know they were fully behind the Kiev coup.
If they think VT has forgotten all about it, they are mistaken, and if a real international investigation is ever cranked up about it, we would be ready to testify simply by turning over a lot of our archives.
Sometimes wars are started in a place of no economic value, which certainly describes Ukraine with its being a mob state, as a diversion for something else. So we have to consider what the main target really is, and who benefits. Intelligence agencies are supposed to know that stuff.
What we have instead is a media that was used to the money, making gravy of endless controversy that Trump gave them with clickbait readership, and it is now exploiting war in Ukraine as a clickbait exercise in a warped race to the bottom… Jim W. Dean ]
table id=DonateDean /]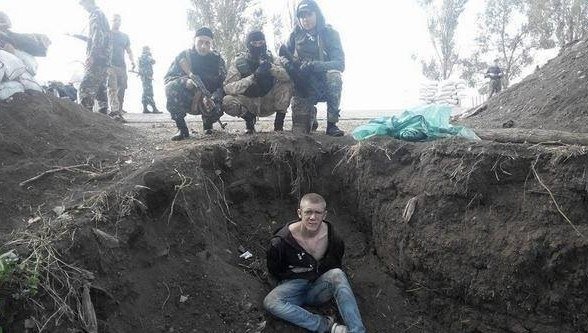 First published … February 07, 2022
Ukraine is clearly preparing itself for a war and, besides the increase in provocations, there are many signs of it: its armed forces have been receiving American mercenaries and have been transferring ammunition and fuel for their units in Donbas.
It is a war Kiev clearly cannot win, due to many factors, including Russia's serious advantages in geography, capacity and capability – not to mention the superiority of Russian artillery and the many problems the Ukrainian army faces.
But there is yet another factor that further complicates things for Kiev: it is already losing its internal war against the COVID-19 pandemic.
At the end of last week over 43 thousand people got infected – the highest number since the beginning of the pandemic, with 174 new deaths. It was a record daily high for the second day in a row. The country has been failing to control the spread of the virus and its effects have hit hard: hospitals are overflooded with patients, and badly needed vaccines are in critical shortage.
According to the National Academy of Sciences of Ukraine, it is a new coronavirus wave. In January the number of infected people increased by about 40% relative to December. The Academy estimates the country can expect a faster than ever increase in epidemic indicators, which will be aggravated by the opening of schools after the winter holidays.
The percentage of adults under the age of 35 being hospitalized is also increasing. Moreover, the Academy researchers estimate that this peak is to last at least until April – it will of course depend on how successfully the Ukrainian authorities implement anti-epidemic measures.
Neighboring Russia too reported a daily record, as it struggles with low inoculation rates amid the spread of the highly contagious Omicron variant. The fast spreading variant however has not yet affected the Russian death toll in a significant way, and the country still had 50,000 unoccupied hospital beds last week.
The new Omicron variant, although highly transmissible, is much less deadly and causes less severe illness but its impact cannot be underestimated, as it is potentially complicated, in each country, by hospital capacity, levels of vaccination, and other factors. Its impact on workforces has not been so mild, as it has left many businesses short-staffed while infected employees stay home for several days.
Of course, there had been a mismatch of workers and jobs offered way before COVID-19, due to the dramatic way economies have been shifting with technological advances that are sometimes too hard to keep up with – for example in manufacturing plants.
The pandemic made it all worse. Much is talked today about the supply chain crisis, but there is also a global work shortage crisis that is impacting services everywhere – especially retail and food service. The psychological toll of the pandemic also causes many people to quit their office jobs due to burnout and other factors.
All of this has a dramatic impact on a country whose economy is already in a very bad shape such as Ukraine. Its economy has also been damaged by all the talk of war, as President Volodymyr Zelenskyy recently complained, urging Western officials to tone it down, as it causes panic in financial markets.
Ukrainian currency has faced a 10 percent decline and its value keeps plunging – on January 28 it was traded at 28.6 to the US dollar, a record low. Interest rates are also soaring and it has become almost impossible for the government or even private companies to borrow money on the international market.
This week, Ukrainian Finance Minister Serhiy Marchenko suggested the U.S. underwrites bonds issued by Kiev's government because of the costs of borrowing in international markets.
US President Joe Biden is considering providing additional macroeconomic support to Ukraine, and the European Commission, too, announced its plans for a $1.35 billion assistance program through long-term loans. However, the same way it might be just useless to provide further weapons and military equipment to Kiev, such support might not be enough either.
Businesses simply cannot run without insurance and overall, it has become hard to insure businesses in Ukraine, as American Enterprise Institute Resident Fellow Elisabeth Braw argues. Insurance rates are skyrocketing. This is so due to the current risk levels.
Amid an economic crisis and unable to control its coronavirus situation and the impacts of it, at this point Ukraine might be actually needing international aid and diplomatic efforts to find a way out of conflict. It needs that way more than military equipment for a war it cannot win.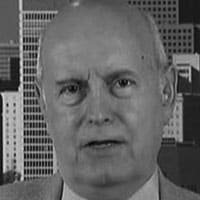 Jim W. Dean is VT Editor Emeritus.  He was an active editor on VT from 2010-2022.  He was involved in operations, development, and writing, plus an active schedule of TV and radio interviews.  He now writes and posts periodically for VT.
ATTENTION READERS
We See The World From All Sides and Want YOU To Be Fully Informed
In fact, intentional disinformation is a disgraceful scourge in media today. So to assuage any possible errant incorrect information posted herein, we strongly encourage you to seek corroboration from other non-VT sources before forming an educated opinion.
About VT
-
Policies & Disclosures
-
Comment Policy
Due to the nature of uncensored content posted by VT's fully independent international writers, VT cannot guarantee absolute validity. All content is owned by the author exclusively. Expressed opinions are NOT necessarily the views of VT, other authors, affiliates, advertisers, sponsors, partners, or technicians. Some content may be satirical in nature. All images are the full responsibility of the article author and NOT VT.