For 4 years, Trump spent trillions, not billions, setting up a NAZI network…in his daddy's footsteps…in partnership with his Zionist Ukrainian partners…not just Europe but the US as well…a NAZI-driven civil war that is intended to sweep the entire planet.
Someone just stopped them.
It is almost as though Hitler had won World War II.  Israel saw the writing on the wall after buying their way into the US with Newt Gingrich and arch-Zionist Rupert Murdoch (Greenberg).
9/11 was the last stage in this operation against the US which Israel brought Saudi Arabia and Turkey into.  There is, of course, no such thing as "Israel."  There is only a fake country put in place by the Freemasons (long story there…long and real) under the guise of the Kosher Nostra.
Prior to that, during the Cold War, funds poured into Gladio created the mechanism for terror organizations under a coerced and blackmailed NATO  to eliminate any nation not under Freemason/Muslim Brotherhood/Al Qaeda/ISIS/Gladio control like the Western intelligence agencies.
Then two clever guys sold Israel on a love affair with the Nazis…Bannon and Stone.
All you had to do is set al Qaeda, ISIS, Turkey, and the US…all controlled Kosher Nostra clients on Iraq and Syria…and pour refugees into Europe.  The GWOT had built a network of secret prisons…and had set up a framework on neo-Nazi organizations in Poland, Latvia, Germany, Hungary, Britain, France, Norway, and Slovakia.
To this, Turkey offered their surrogates in Macedonia, Albania, and Kosovo.
Terror attacks like the Paris 'Charlie Hebdo' false flag are part of this.
Then the American base…" American al Qaeda"  was empowered…to be built on the wreckage of the Reagan era Nazi extremist groups out of Michigan and Ohio, historically a new generation of KKK…
While MEGA, Adelson, Murdoch, and the Ukrainian oligarchs poured cash into the American political system…first getting Citizens United to clear the way for bribery…
…then working with the cartels out of Mexico with Cuban banking and Cayman accounts…eating the Republican Party alive…lock stock and barrel.
Some say this came from the mind of Roy Cohn…
Only a few days ago Zelinsky said he was going to activate some of the nuclear weapons the Soviets abandoned in Ukraine.  Some are U235 weapons that have usable warheads although most of the 2 dozen or so weapons, maybe more, have plutonium pits and are overage.
Back during Operation Desert Storm, Ukraine sold 3 fission-based nukes taken off a missile, 550kt each, and sold them to Iran to use as a possible defense against a NATO invasion.  When that failed to materialize, Iran "removed them from inventory" but they still exist…unusable…somewhere.
Let's also discuss Turkey and Israel and their role in killing Russian civilians in Ukraine for years.  They treat Ukraine and in particular, Donbass like it was Syria and that Russians are Palestinians.
The big "slam" today was a message for them…
Here is what I take from Putin's point.  It is one thing for the US to stage color revolutions and even terror/bio-terror attacks on Russia's border.  VT wasn't making up its stories about Tbilisi and the Lugar Center there.
Nor was VT making up the role Ukraine played in staging chemical attacks inside Syria, working with Turkey's MIT (their CIA) and Israel.
Turkey and Israel have been working together with Georgia and Azerbaijan against Iran since 2009.  The recent war on Armenia by Turkey, Israel and Azerbaijan was fallout from this effort.
Behind it, all is Israel's effort to bait Russia into what Israel wants, a war between the US and Russia that will leave them in virtual control of Western Europe through their Nazi partners.
---
One could write so much. This is a start…
Russian paratroopers have captured an airport deep in Ukraine close to the capitol of Kyiv. #Ukraine #UkraineWar #UkraineRussiaWarhttps://t.co/wq7PeukFq0

— Mathew Foresta (@ForestaWriter) February 24, 2022
🇷🇺 Russian paratroopers assaulting #Kyiv airport. Video just before. #Ukraine #Russia pic.twitter.com/xTvJ9XrH61

— MOMMENTOnews (@mommentonews) February 24, 2022
Russian military paratroopers land in #Ukraine, near #Kharkov #russian #TerceraGuerraMundial #rusia #ucrania pic.twitter.com/jPzpeQpOzt

— Sapo Perro (@sapoperroo) February 24, 2022
The Russian An-26 aircraft crashed in the Voronezh region. On board were several paratroopers and crew members. According to eyewitnesses, it was due to a shell hit. pic.twitter.com/H0iEnNovha

— PakDef (@Twi77zler) February 24, 2022
Russian paratroopers have taken the Antonov airport about 15 miles outside of Kyiv.

They are isolated from other Russian military units and it is uncertain whether they will be able to hold it. pic.twitter.com/1aNyGME4TO

— Visegrád 24 🇨🇿🇭🇺🇵🇱🇸🇰 (@visegrad24) February 24, 2022
.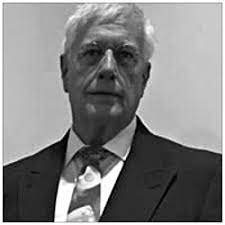 Gordon Duff posted articles on VT from 2008 to 2022. He is a Marine combat veteran of the Vietnam War. A disabled veteran, he worked on veterans and POW issues for decades.
Gordon is an accredited diplomat and is generally accepted as one of the top global intelligence specialists. He manages the world's largest private intelligence organization and regularly consults with governments challenged by security issues.
Duff has traveled extensively, is published around the world, and is a regular guest on TV and radio in more than "several" countries. He is also a trained chef, wine enthusiast, avid motorcyclist, and gunsmith specializing in historical weapons and restoration. Business experience and interests are in energy and defense technology.
ATTENTION READERS
We See The World From All Sides and Want YOU To Be Fully Informed
In fact, intentional disinformation is a disgraceful scourge in media today. So to assuage any possible errant incorrect information posted herein, we strongly encourage you to seek corroboration from other non-VT sources before forming an educated opinion.
About VT
-
Policies & Disclosures
-
Comment Policy
Due to the nature of uncensored content posted by VT's fully independent international writers, VT cannot guarantee absolute validity. All content is owned by the author exclusively. Expressed opinions are NOT necessarily the views of VT, other authors, affiliates, advertisers, sponsors, partners, or technicians. Some content may be satirical in nature. All images are the full responsibility of the article author and NOT VT.