Lindsey Graham, one of the worst living politicians in the United States, has recently made a fool of himself by saying that Vladimir Putin should be assassinated in order to stop the recent conflict between Russia and Ukraine. Listen to Graham very carefully here:
"Is there a Brutus in Russia? Is there a more successful Colonel Stauffenberg in the Russian military? The only way this ends is for somebody in Russia to take this guy out. You would be doing your country – and the world – a great service.
"The only people who can fix this are the Russian people. Easy to say, hard to do. Unless you want to live in darkness for the rest of your life, be isolated from the rest of the world in abject poverty, and live in the darkness you need to step up to the plate.
"I'm hoping somebody in Russia will understand that he is destroying Russia, and you need to take this guy out by any means possible"[1]
Ladies and gentlemen, Lindsey Graham is the guy who supported the debacle in Iraq, which occurred in 2003. But when the invasion turned out to be a pain in the ass of virtually every single Neocon who supported it, many of them started to wriggle out of the debacle. For his part, Graham had this to say when he was asked whether he would still invade Iraq:
"No. I don't think so. I think at the end of the day if I know…then what I know now, a land invasion may not have been the right answer. But Saddam Hussein was firing at American planes patrolling Iraqi skies under international law. He was denying U.N. weapons inspectors access to sites where we thought there would be weapons of mass destruction. He was killing his own people."
Back in 2003, Graham said:
"I fully understand why President Bush had to resort to the use of force to disarm Saddam Hussein. It has been readily apparent for many months that Saddam would not voluntarily part with his weapons of mass destruction. It's long past time for Saddam Hussein to be replaced. President Bush used the only reasonable option available to him and our nation."
If this isn't laughable, then get this: Graham later blamed Obama for the debacle!
"Leaving Iraq without a follow-on force against sound military advice. At the end of the day, I blame President Obama for the mess in Iraq and Syria, not President Bush.
"We're going to have to send some of our troops back over there to partner with Iraqis and Arab armies to make sure these radical Islamists don't hit us here at home. There is no easy way forward. There is no way to win the war without some of us being over there doing the fighting so they don't hit us here at home"
One can safely say that Graham is dumb on purpose. In any event, what we are trying to say here is that Graham, the Neocons, and Zionist puppets like Trump have been supporting one invasion after another in the Middle East for decades, and now their silly argument is that Putin has to be assassinated in order to stop the conflict with Ukraine. If that is not dumb—or perhaps diabolical—then nothing is. If Graham is right, then why isn't the US starting to hang the war presidents by now? Ronald Reagan for example invaded Grenada. Grenada!
[1] Joan E Greve, "Outcry after US senator Lindsey Graham suggests Putin's assassination," Guardian, March 4, 2022.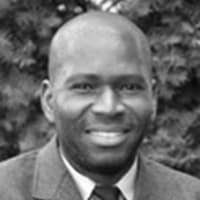 ATTENTION READERS
We See The World From All Sides and Want YOU To Be Fully Informed
In fact, intentional disinformation is a disgraceful scourge in media today. So to assuage any possible errant incorrect information posted herein, we strongly encourage you to seek corroboration from other non-VT sources before forming an educated opinion.
About VT
-
Policies & Disclosures
-
Comment Policy
Due to the nature of uncensored content posted by VT's fully independent international writers, VT cannot guarantee absolute validity. All content is owned by the author exclusively. Expressed opinions are NOT necessarily the views of VT, other authors, affiliates, advertisers, sponsors, partners, or technicians. Some content may be satirical in nature. All images are the full responsibility of the article author and NOT VT.