…by Jonas E. Alexis
As Jim W. Dean would put it, you can't make this stuff up. Thomas L. Friedman of the New York Times has recently declared:
"It is hard to believe, but now impossible to deny, that the broad framework that kept much of the world stable and prospering since the end of the Cold War has been seriously fractured by Vladimir Putin's invasion of Ukraine.
"In ways we hadn't fully appreciated, a lot of that framework rested on the West's ability to coexist with Putin as he played "bad boy," testing the limits of the world order but never breaching them at scale."[1]
Is this man really serious, or is he living on a different planet? Does he mean to tell us that we have to close the entire history books and forget about what the Neocons and Khazarian gangsters have unleashed upon the world since World War II? Does Friedman really believe that much of the thinking world forget recent debacles such as Iraq, Syria, Libya, Afghanistan? Was Putin behind this as well? Who were the "bad boys" then? The Russians?
Here is what Friedman said about the invasion of Iraq:
"While many liberals and realists contended that Iraq was an irredeemable tribal hornet's nest and we should not be sticking our hand in there; it was place where the past would always bury the future.
"But stick we did, and in so doing we gave Iraqis a chance to do something no other Arab people have ever had a chance to do: freely write their own social contract on how they would like to rule themselves and live together."[2]
What? The Iraqis can now "freely write their own social contract"? Let me tell you what Friedman isn't telling you.
When the war in Iraq was over, Iraqi women began to engage in prostitution. Since thousands upon thousands of Iraqis suffered after the war, many of them began to abandon their children and even sold them to sex slavery. One sixteen-year-old girl by the name of Nada who got caught in this dilemma told BBC News in 2007, "I have no one there and in my case I am afraid for my life. My family has abandoned me."[i] The girl was forced into the sex business in Syria "after her father dumped her at the border, and was facing deportation when the story aired."[ii]
Other women who found themselves in the dilemma were former nurses, sales clerks, students, etc. Once the war was over, that was the end of their economic lives. A thirty-four-year-old whose home was bombed and who also lost her mother during the same event lamented, "I have no home anymore, no family, no piece of land." The report declared of her, "She was shot twice while working for the U.S. military in the Green Zone. When she fled to Jordan penniless and couldn't find a job, she turned to prostitution."[iii]
Other stories are simply heart-breaking: "An Iraqi interviewed by the Associated Press in July said she doused herself and her 14-year-old daughter in gasoline in an attempt to end it all after she gave a smuggler her life savings—$18,000—to take them over the border from Turkey to Greece. "The smuggler vanished. She said she would have killed herself rather than sell her body, which seemed her only option. But her daughter's tearful pleas prevented her from lightening the match. 'She was in my arms, soaked with gasoline, and shivering from fright,' she said. 'I was so desperate, and there was no way out.'"[iv]
Carole Laleve, who worked for UNHCR in Damascus, declared,
The situation is getting out of hand. We see a lot of women who haven't necessarily become prostitutes, but they were kidnapped, raped repeatedly, and they are in Syria all alone. That's quite clear. We did a survey of trauma and we found incredible rates of Post Traumatic Stress Disorder. Among children, among women, and the population in general.[v]
Yanar Mohammed, founder of Women's Freedom in Iraq, added, "In Syria, we hear that some women reach the point where they are begging strangers passing by to exploit them sexually so they can feed their children. You know, women of Iraq were not in this situation, I would say, six years ago. We did not have to do this. We did not have to go through humiliation. Through prostitution."[vi]
Other parents who could not cope with the post-war situation sold their children to countries as far away as India, Syria, Jordan, Lebanon, United Arab Emirates, and Saudi Arabia.[vii] The same sex business was still vivid  in 2009 in the same regions. Yanar Mohammed said that many of the traffickers have "very good ties with the police. It turns out [the cops] were loyal customers."[viii] The girls in those places were as young as 11 and 12, and once a girl reached 20 years old, she was considered too old.[ix]
The sex business once again cropped up in 2010 and 2011.[x] Fast forward to 2013, Iraq was still facing trouble with the sex trafficking business.[xi] The brothels in some of those regions "have been established purely to meet the demand created by United States service personnel…While sexual exploitation existed in Iraq, as anywhere, long before the war began in 2003, 'the invasion and instability that followed led to an environment where young women and girls became much more vulnerable to trafficking,'" one study found out.[xii]
Arab society traditionally values female virginity,[xiii] but the Jewish war forced them into sexual slavery. Just seven years after the war, "about 4,000 women, one fifth of them aged under 18, disappeared."[xiv]
Atoor married her 19-year-old sweetheart, a policeman called Bilal, when she was 15. Three months later he was dead, killed during one of the many bloody episodes in Iraq's brutal war. After the obligatory four-month mourning period dictated by Islamic Shari'a law, Atoor's mother and two brothers made it clear that they intended to sell her to a brothel close to their home in western Baghdad, just as they had sold her older twin sisters.
Frightened, she told a friend in the police force to raid her home and the nearby brothel. His unit did, and Atoor spent the next two years in prison. She was not charged with anything, but that's how long it took for her to come before a judge and be released.  She said, "I wanted to go to prison—I didn't want to be sold. I didn't think it would happen to me. My mother used to spoil me. Yes, she sold my sisters, but she regretted that. I thought that she loved me."[xv]
The perpetual wars also produce a form of sexual calculus in the military—the likes of which we have never seen before. The Washington Post declared that three rapes happen every hour in the military now.[xvi] This issue has been going on since 2003.[xvii] The Washington Post broke another story saying that an Air Force recruiter was facing charges of forcibly performing sodomy on eighteen young women whom he had tried to recruit, over a three year period.[xviii]
So, how can Friedman really say that Putin is actually the "bad boy" when Friedman isn't really looking at himself in a mirror and reflecting on what his own brethren have been perpetuating for decades? Obviously the essentially Talmudic ideology has turned Friedman topsy-turvy.
[1] Thomas L. Friedman, "How Do We Deal with a Superpower Led by a War Criminal?", NY Times, April 10, 2022.
[2] Thomas L. Friedman, "Iraq's Known Unknowns, Still Unknown," NY Times, February 23, 2010.
[i] See Kelley Beaucar Vlahos, "Innocents Lost: For Many Iraqi Women, Political Liberation Has Meant Sexual Enslavement," American Conservative, August 25, 2008.
[ii] Ibid.
[iii] Ibid.
[iv] Ibid
[v] Ibid.
[vi] Ibid.
[vii] Laura Smith-Park, "Silent Victims: Iraqi Women Trafficked for Sex, Report Says," CNN, November 10, 2011; "Iraq-Syria: Sex Traffickers Target Women in War-Torn Iraq," http://www.irinnews.org/Report/61903/IRAQ-SYRIA-Sex-traffickers-target-women-in-war-torn-Iraq.
[viii] Rania Abouzeid, "Will Iraq Crack Down on Sex Trafficking?," Time, April 13, 2009.
[ix] Rania Abouzeid, "Iraq's Unspeakable Crime: Mothers Pimping Daughters," Time, March 7, 2009.
[x] Mohammed Jamjoon, "Sex Slave Girls Face Cruel Justice in Iraq," CNN, May 5, 2010; Laura Smith-Park, "Silent Victims: Iraqi Women Trafficked for Sex, Report Says," CNN, November 10, 2011.
[xi] http://musingsoniraq.blogspot.kr/2013/04/iraq-unwilling-to-confront-forced-labor.html.
[xii] Laura Smith-Park, "Silent Victims: Iraqi Women Trafficked for Sex, Report Says," CNN, November 10, 2011.
[xiii] Abouzeid, "Iraq's Unspeakable Crime: Mothers Pimping Daughters," Time, March 7, 2009.
[xiv] Smith-Park, "Silent Victims: Iraqi Women Trafficked for Sex, Report Says," CNN, November 10, 2011.
[xv] Abouzeid, "Iraq's Unspeakable Crime: Mothers Pimping Daughters," Time, March 7, 2009.
[xvi] Susan Brooks Thistlewaite, "Because They Can: Three Rapes Every Hour in the Military," Washington Post, May 7, 2013.
[xvii] Walter Pincus, "Military Sexual Assault Crisis Cuts Deep," Washington Post, May 15, 2013; Craig Whitlock, "Some in Congress Want Changes in Military Law As A Result of Sex Scandals," Washington Post, May 15, 2013.
[xviii] Craig Whitlock, "Pentagon Grapples with Sex Crimes by Military Recruiters," Washington Post, May 12, 2013.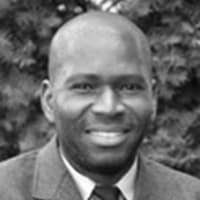 ATTENTION READERS
We See The World From All Sides and Want YOU To Be Fully Informed
In fact, intentional disinformation is a disgraceful scourge in media today. So to assuage any possible errant incorrect information posted herein, we strongly encourage you to seek corroboration from other non-VT sources before forming an educated opinion.
About VT
-
Policies & Disclosures
-
Comment Policy
Due to the nature of uncensored content posted by VT's fully independent international writers, VT cannot guarantee absolute validity. All content is owned by the author exclusively. Expressed opinions are NOT necessarily the views of VT, other authors, affiliates, advertisers, sponsors, partners, or technicians. Some content may be satirical in nature. All images are the full responsibility of the article author and NOT VT.