DISCLOSURE: Sourced from Russian government funded media
…from Southfront
[ Editor's Note: This news comes as no surprise, as NATO has been inside Ukraine for a long time, executing an undeclared war against the ethnic Russians there, something that started before the Maidan coup and never stopped.
Corporate media has been fully in the bag in hiding this, which includes its massive coverage of the Ukraine war while leaving out NATO's involvement in the Maidan Coup and the two fake Minsk agreements.
Incredibly, it has air brushed out of the picture the eight year war that Kiev and NATO have waged on the Donbas perimeter for its sin of refusing to be ruled by NATO, and the oligarchs and neo-Nazis. Imagine that!
This is June 6th, and I have still not seen a word of this part of the story printed, other than on VT, which is an admission that the guilty parties do not want to face public scrutiny by rationalizing what gave them the right to do this, and secretly.
Frankly, one could view this as an attack on our democracy, way before the Trump goons, and one that continues today, parallel to the Republican goal of winning in 2024 "one way or another" (their words).
The analogy with Ukraine is that NATO wants to move its front line to Russia's western border, knowing that would create a shooting conflict, as Moscow would be forced to respond.
If someone had suggested to me two decades ago that one day we would find the US government, Intel agencies and its military working closely with and training neo-Nazis to start an unprovoked war with Russia, I would have deemed that a fantasy.
There is hardly a whimper of an anti-war movement over the situation now, despite the economic upheaval here, but also flooding over the world like a tidal wave and crushing the economic life out of economically stressed countries.
In closing, I have to ask the question that no one here has yet asked. Was there a military/Intel coup here and I missed it somehow? Let me know what you think in the comments. Somehow some resistance to this madness has to surface or we are all going to pay for the looming disaster… Jim W. Dean ]

Jim's Editor's Notes are solely crowdfunded via PayPal
Jim's work includes research, field trips, Heritage TV Legacy archiving & more. Thanks for helping. Click to donate >>
First published 6 June 2022
As Russian-led forces advance through the Ukrainian defense in eastern Ukraine, more and more secrets of the Kiev regime are being revealed.
On May 6, documents of Polish Colonel Dariusz Majchrzak were found in the military positions left by the Ukrainian Armed Forces in the city of Severodonetsk. The documents confirm that NATO officer was deployed in Severodonetsk and now may be hiding in the Azot chemical plant.
In one of the premises left by the AFU in Severodonetsk, documents for the KIA Sorento car of Dariusz Majchrzak were found by Russian servicemen.
Colonel Dariusz Majchrzak is the Vice-Rector for Military Affairs of the War Studies University , ASzWoj, in Poland. He studied at the Officers' Academy in Wroclaw, served in the 11th Armored Cavalry Division.
He has repeatedly participated in the organization and conduct of military exercises both at the national and international level. In 2005-2006, he served as a senior specialist of the Divisional Advisory and Training Group as part of the Polish military contingent in the Republic of Iraq.
His scientific researches are dedicated to the issues of national and international security. He studied modern threats, crisis management, mainly in the EU and in Poland.
It is still not clear if Colonel Dariusz Majchrzak was killed or if he is still in Severodonetsk, or if he left the city and Ukraine. The documents may be considered the first evidence of the participation of Polish military personnel in hostilities against Russia.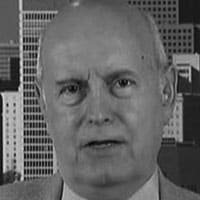 Jim W. Dean is VT Editor Emeritus.  He was an active editor on VT from 2010-2022.  He was involved in operations, development, and writing, plus an active schedule of TV and radio interviews.  He now writes and posts periodically for VT.
ATTENTION READERS
We See The World From All Sides and Want YOU To Be Fully Informed
In fact, intentional disinformation is a disgraceful scourge in media today. So to assuage any possible errant incorrect information posted herein, we strongly encourage you to seek corroboration from other non-VT sources before forming an educated opinion.
About VT
-
Policies & Disclosures
-
Comment Policy
Due to the nature of uncensored content posted by VT's fully independent international writers, VT cannot guarantee absolute validity. All content is owned by the author exclusively. Expressed opinions are NOT necessarily the views of VT, other authors, affiliates, advertisers, sponsors, partners, or technicians. Some content may be satirical in nature. All images are the full responsibility of the article author and NOT VT.