By Sajjad Shaukat, PAK VT
Financial Action Task Force (FATF) on June 17, this year cleared Pakistan's path to get off the grey list. It said that the country has completed its two concurrent action plans and met all 34 items. The global watchdog will now schedule an on-site visit to verify the implementation and sustainability of the country's money laundering and counter-terrorism financing measures before removing it from the grey list.
In this respect, Pakistan's top officials elaborated that Islamabad will submit its progress report in the first week of July [2022] to the FATF. Then, the FATF's inspection team will then make an on-site visit in September 2022 and hold meetings with relevant government departments. The team will submit its report to the FATF and on the basis of the report, the FATF will announce the decision of keeping or removing Pakistan from the grey list, leading to whitelisting in the next plenary, likely in October this year.
Nevertheless, the Pakistan delegation, which attended the FATF plenary meetings in Berlin, was led by Minister of State for Foreign Affairs-member of Pakistan Peoples Party (PPP) Hina Rabbani Khar who congratulated the country, saying the international community had unanimously acknowledged the country's efforts. She added: "Our success is the result of four years [2018 and 2021] of a challenging journey".
Director-General of Inter-Services Public Relations (ISPR) Major-Gen.Babar Iftikhar pointed out on June 17, 2022: "Completion of FATF AML/CFT action plans by Pakistan is a great achievement…Chief of Army Staff General Qamar Javed Bajwa said that the Core Cell established at the General Headquarters (GHQ) in Rawalpindi, in addition to the civil and military team, made Pakistan proud by successfully completing the action plan of the Financial Action Task Force."
While congratulating each other, Prime Minister Shahbez Sharif of PML-N and PPP's top leaders Asif Ali Zardari and Bilawal Bhutto Zardari, including their other leaders appreciated their coalition government regarding the completion of the FATF action plan, which resulted in its positive verdict.
And ex-Prime Minister Minister-PTI Chairman Imran Khan and former PTI cabinet members claimed credit for the development of Pakistan's possible exit from the grey list.
Misunderstanding the watchdog's verdict, several entities from the PTI, PML-N, PPP, and journalists posted on social media indicated that the FATF removed Pakistan from the grey list. Information Minister Marriyum Aurangzeb called for an end to speculations about the plenary session's outcomes, terming them inappropriate.
Hina Rabbani Khar mentioned the need for caution, prejudging the outcome, adding that speculative reporting should be avoided. She said that the incumbent government was "willing to share credit…as the action plan was implemented over several years. She stated: "If I will give credit to anyone…I mean…state of Pakistan.
Khar added: "Let's not be overly celebratory right now. The process has started and the on-site visit is due, and even after that our journey will continue, the strengthening of legislation and administration will continue."
As regards the FATF, was formed in 1989 by the G7 Summit in Paris to combat the growing problem of money laundering, monitoring legislative, financial, and law enforcement activities are taken at the national and international level, reporting on compliance, and issuing recommendations.
The organization's mandate was expanded to include terrorist financing following the September 11 terror attacks in the US in 2001.
Nonetheless, after holding the plenary meetings virtually from February 22-25, 2021 in Paris, the FATF kept Pakistan on the grey list for another extended period till June 2021 and asked for complying with the remaining three points of the 27 action plan to target on Anti-Money Laundering and Combating the Financing of Terrorism.
FATF's three remaining demands included (1) TF [terror financing] investigations and prosecutions of target persons and entities (2) TF prosecutions result in effective, proportionate, and dissuasive sanctions, and (3) effective implementation of targeted financial sanctions TFS [terror financing sanctions) against all 1267 and 1373 designated terrorists, specifically those acting for or on their behalf.
In fact, active Indian lobbying and propaganda campaign to blacklist Pakistan failed, while a minimum of three votes by FATF members are required to avoid the blacklist and Islamabad enjoyed the unwavering support of Malaysia, its all-weather friend China and some other country.
Diplomatic sources suggest that China and some other allies were quietly working to get Pakistan off the grey list during the latest plenary session.
Some pro-Indian European countries, especially France and Germany had recommended to the FATF to maintain Pakistan on the gray checklist, saying that not all factors had been totally applied by Islamabad.
In 2021, the then PTI-led government got three laws—the Anti-Money Laundering (second amendment) Bill-2020, Anti-Terrorism Act (ATA) (third amendment) Bill-2020, and Islamabad Capital Territory Waqf Properties Bill-2020, which were passed in the joint sitting of Parliament.
Meanwhile, law enforcement agencies had cracked down on many hardliner-religious groups, particularly Lashkar-e-Taiba (LeT) and its welfare arms, Jamaatud Dawa (JuD) and Falah-e-Insanyat—and on their sources of income, arresting, trying, and convicting several of their members and leaders.
Pakistan has been on the FATF grey list since June 2018, while some Western countries and especially India have been calling on Islamabad to take action against the terror groups to avoid the 'Dark Gray' list status of the watchdog. They have long failed to do. Indian media spreads disinformation that Pakistan may be put on the 'Dark Grey' list.
For years, New Delhi has been, also accusing Pakistan of using the banking system to sponsor terrorism.
On the other side, the involvement of Indian banks in money laundering and financing terrorism has been exposed. In this connection, on September 27, 2020, a report of the top-secret files of the US Treasury Department's Financial Crimes Enforcement Network (FinCEN) which works to combat money laundering, terrorism financing and financial fraud revealed the "involvement of Indian banks, including the state-owned banks in money laundering through transactions used in facilitating and financing acts of terrorism, particularly in the region…the entities and individuals were involved in money laundering of $1.53 billion through 3,201 illegal and suspicious transactions between 2011 and 2017."
There are also reports that gold and diamond were also used for money laundering, while the Indian Premier League (cricket tournament) has also been pointed out by the Indian judiciary for money laundering practices.
Notably, India's financial crime-fighting agency-the Enforcement Directorate (ED) summoned Congress president Sonia Gandhi and her son Rahul Gandhi-the opposition leader on June 1, this year in relation to a money-laundering investigation. Afterward, investigators questioned Rahul Gandhi in this regard.
It is mentionable that in November 2020 at a joint press conference and a joint press briefing, DG of ISPR Major-General Babar Iftikhar and the then Foreign Minister Shah Mehmood Qureshi unveiled a dossier containing "irrefutable evidence" of India's sponsorship of terrorism in Pakistan.
Pakistan's Ambassador to the UN Munir Akram handed over the dossier to the UN Secretary-General Antonio Guterres.
In its 27th report, dated February 3, 2021, and the 28th report, published in the recent past, the UN Security Council's monitoring team for tracking terrorist groups confirmed Pakistan's dossier. The reports focused on the global threat posed by Al-Qaeda, Daesh, and their linked groups—drew attention to the increasing cross-border terrorist threat to Pakistan from Tehreek-e-Taliban Pakistan [TTP], operating from Afghan soil. In its new report on May 28, 2022, it once again highlighted the threat by the TTP which has conducted numerous deadly "cross-border" attacks and operations in Pakistan.
Pakistan's Armed Forces displayed unbelievable progress through the various military operations—Zarb-e-Azb (Sharp and Cutting strike) and Radd-ul-Fasaad (Elimination of Strife) which started against the militants in North Waziristan Agency and afterward extended to other tribal areas, have almost achieved their objectives.
Particularly, Army and the country's primary intelligence agency ISI have broken the backbone of the TTP and other banned terror groups such as ISIS, Al-Qaeda, Islamic State Khorasan (IS-K), and the Balochistan Liberation Army (BLA) and their linked outfits which claimed many terrorism-related assaults in Pakistan. Peace has been restored in various vulnerable regions of Pakistan. Now, there are rare cases of terror assaults in the country.
Although FATF's member countries are the US and other Western countries, including many Islamic states, decisions of the US-led major Western countries prevail in the organization.
Undoubtedly, the dual policy of the FATF is quite obvious. Despite the implementation of the many recommendations, FATF has become a tool for keeping pressure on Islamabad, while ignoring New Delhi.
However, the economic experts opined that foreign investments and trade would come to the country once the country's name is removed from the FATF's grey list.
It is notable that during the site visit, a team of the FATF can raise the question as to why the incumbent government amended the law, pertaining to National Accountability Bureau (NAB) in their favor.
PTI Chairman Imran Khan on June 20, this year remarked that the National Accountability (Amendment) Bill 2022 would help the corrupt rulers to get another 'NRO'. He also decided to challenge it in the Supreme Court.
We may conclude that FATF's Sword of Damocles is still hanging over Pakistan.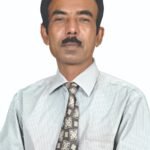 ATTENTION READERS
We See The World From All Sides and Want YOU To Be Fully Informed
In fact, intentional disinformation is a disgraceful scourge in media today. So to assuage any possible errant incorrect information posted herein, we strongly encourage you to seek corroboration from other non-VT sources before forming an educated opinion.
About VT
-
Policies & Disclosures
-
Comment Policy
Due to the nature of uncensored content posted by VT's fully independent international writers, VT cannot guarantee absolute validity. All content is owned by the author exclusively. Expressed opinions are NOT necessarily the views of VT, other authors, affiliates, advertisers, sponsors, partners, or technicians. Some content may be satirical in nature. All images are the full responsibility of the article author and NOT VT.