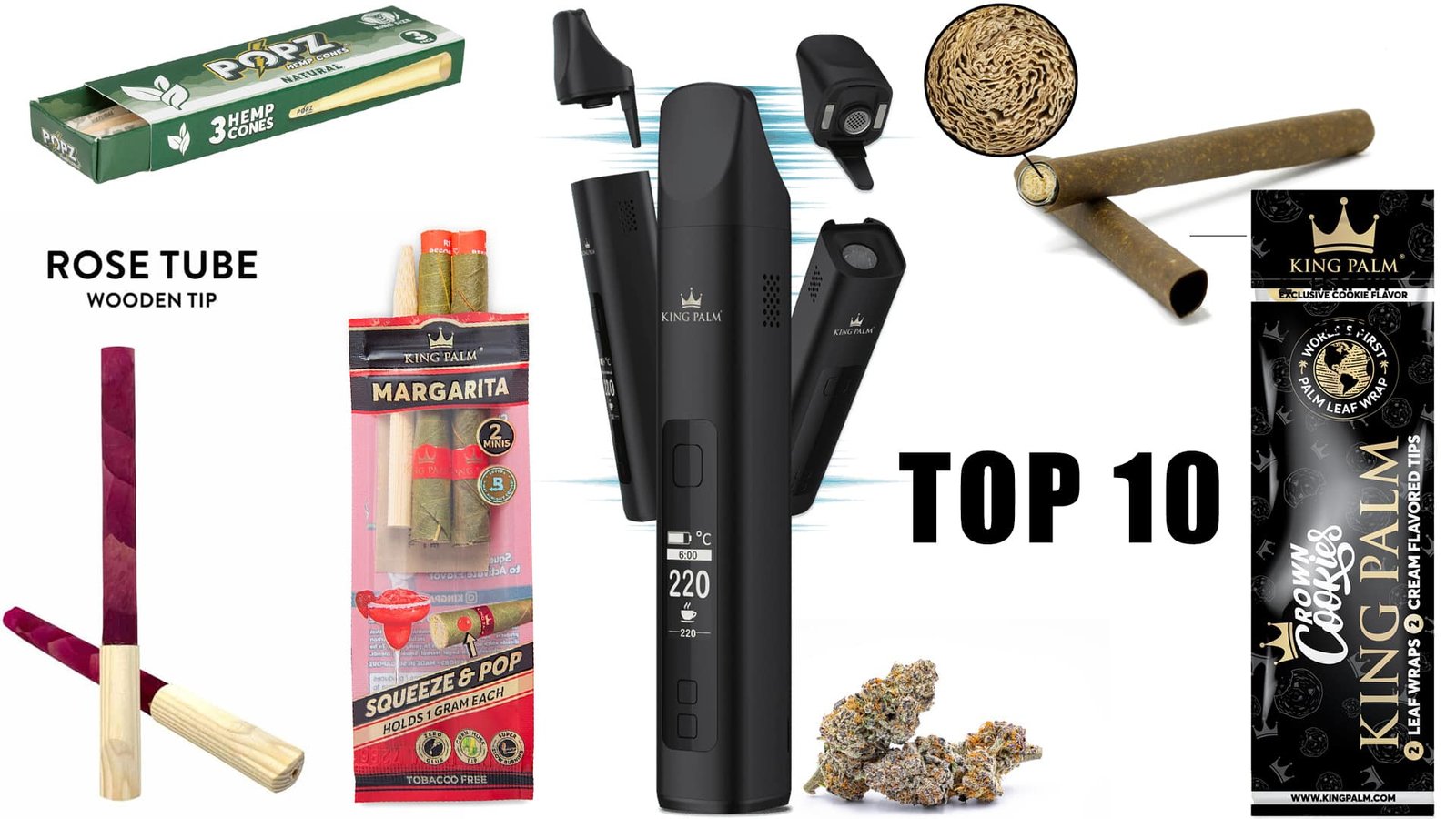 A lot of veterans smoke cannabis in legalized states, and today we will explore the most popular methods of THC consumption. 
Compared to just 10 – 20 years ago, the different ways of smoking weed continue evolving as large manufacturers can produce exciting consumption methods to meet the needs of a wider range of people.
Today, we'll explore the top 10 best ways of smoking weed in 2022 for cannabis consumers to discover their next favorite way to get high.
Vaping Cannabis 
Vaping cannabis is becoming a popular method for consuming cannabis due to its discretion and cleanliness. The two basic types of vaping cannabis are dry herb vapes and concentrate oil-based vaporizers. Each has its unique advantages that cannabis connoisseurs enjoy for different reasons. Dry herb vaporizers allow users to take fresh cannabis flowers and gently heat them just enough for the desirable trichomes to turn into vapor without igniting the plant materials.
If you're interested in vaping cannabis check out these "Diet Smoke coupons"
This method allows users to bypass inhaling dry, harsh plant matter and only get the sticky, delicious trichomes from the dry herb. Vaping with a dry herb vaporizer ranges from pocket-sized to larger tabletop options, with multiple hoses to inhale from. We recommend the Noir dry herb vaporizer from King Palm. Which is a reputable brand with high standards for the products they sell.
Another popular method of vaping cannabis is with disposable prefilled THC oil vape cartridges. They connect with a vape battery and activate with the click of a button. Plus, vape carts tend to have much higher consistent cannabinoid levels and do not smell as strong compared to smoking cannabis. The new Burj Nectar collector from King Palm provides an easy way to smoke concentrates, and pre-filled THC oil cartridges with a 510-thread connection.
Smoking Weed From A Pipe
Smoking cannabis from a glass pipe is one of the all-time classic consumption methods that's a standard go-to method for the long-standing stoner. Popular weed pipe options people like to use are small, one-hitter, standard glassware, and metal pipe, with all of them available in nearly any color, pattern, or shape users can imagine.
Glass Bongs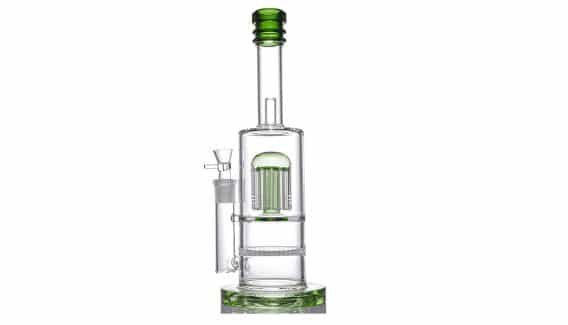 Glass bongs are the next level up from smoking weed from a pipe, due to the increased ability to take a monster-sized hit while the smoke is cooled and filtered through the water.
Although there are smaller travel-sized glass bongs, most bongs are known for their excessive sizing options that allow users to take much larger rips.
Many cannabis smokers enjoy adding ice cubes in their bongs with an ice catcher. The ice will further cool down the marijuana smoke as it passes through it. Cannabis smokers also try using different liquids instead of water with their water pipes.
Gravity Bongs
Gravity bongs are some of the latest and greatest water pipes available for sale from many 420 accessory companies. Cannabis smokers no longer need to make their own gravity bong and instead can purchase many available options available in the market. The water filtration from Gravity bongs is much smoother compared to regular water pipes. 
When engineering a gravity bong, users need a little team creativity to make a properly functioning device that allows them to add weed to a bowl at the top.
If this is a user's first time using a gravity bong, and they're having trouble making one or figuring out how they work, then they can invest in a professional-grade industry gravity bong that doesn't require any on-the-spot engineering skills.
Homemade gravity bongs can be made with little effort using nearly any size of a plastic bottle and a container of water that's deep enough to submerge the plastic bottle up to just below the cap.
Overall, if a cannabis consumer is looking for one of the hardest-hitting party experiences or a giant-sized hit that will make them pass out all night, gravity bongs are a device in their toolbox.
Leaf Blunt Cones (Natural and Flavored Options)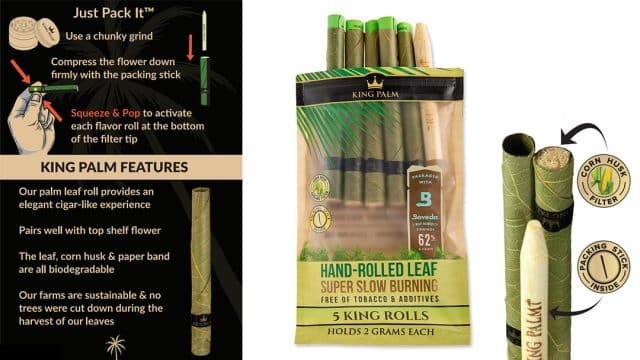 As the industry continues raising the bar with quality natural smoking products, more avid cannabis smokers are starting to gravitate towards pre-rolled blunt cones made of organic leaf material.
Pre-rolled cones are ideal for those who dislike rolling joints or blunts by hand. Another method of a pre-rolled cone is using one that requires users to add their fresh ground cannabis inside a cone. 
Since the leaf wrap is pre-rolled, all users have to do is gently PACK IT with cannabis, then light it up. 
An elegant addition to the King Palm collection is their pre-rolled rose petal cones that allow cannabis smokers to inhale a fresh cone infused with aromatic terpenes and taste sensations from organically grown roses.
These pre-rolled rose cones currently come in three classy colors Gold, Pink, and Purple.
Users can purchase them in singles or three packs for their convenience.
The history of smoking cannabis from a chillum pipe extends far back into pre-recorded history used by some of the first known cannabis consumers.
Chillum pipes are essentially tube-shaped devices that are typically a one-hitter. These hit harder than the average glass pipe used for smoking. 
These pipes are growing in popularity due to their portable heavy, hitting capabilities.
Rolling Papers
Hand rolling joints with rolling paper is a delicate art requiring a decent amount of practice to where users can roll without problems during the rolling process.
Manufacturers offer joint rollers that help consumers consistently roll a perfect joint with little effort.
Rolling papers are a favorite due to their cost-effectiveness, pocket-sized, material type, flavors, and much more.
Palm Leaf Wraps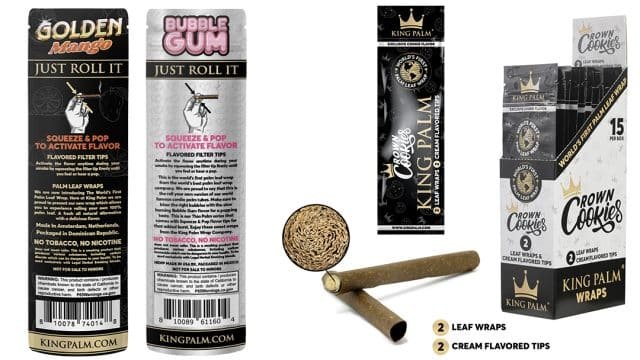 King Palm was the very first company in the world to create a wrap from 100% natural organic palm leaves.
What users love about inhaling cannabis with a palm leaf wrap is its all-natural material offers a slow burn with a noticeable enhancement to the smoothness of each hit.
This award-winning online smoke shop also includes their squeeze and pop flavor technology joint/blunt filter tips to boost enjoyment.
As cannabis continues trending, many users are finding hemp (as a close cousin of marijuana) to be a premium all-natural material for rolling up and smoking with.
Hemp cones are pre-rolled cones that come in natural and numerous flavor filter tips.
ATTENTION READERS
We See The World From All Sides and Want YOU To Be Fully Informed
In fact, intentional disinformation is a disgraceful scourge in media today. So to assuage any possible errant incorrect information posted herein, we strongly encourage you to seek corroboration from other non-VT sources before forming an educated opinion.
About VT
-
Policies & Disclosures
-
Comment Policy
Due to the nature of uncensored content posted by VT's fully independent international writers, VT cannot guarantee absolute validity. All content is owned by the author exclusively. Expressed opinions are NOT necessarily the views of VT, other authors, affiliates, advertisers, sponsors, partners, or technicians. Some content may be satirical in nature. All images are the full responsibility of the article author and NOT VT.