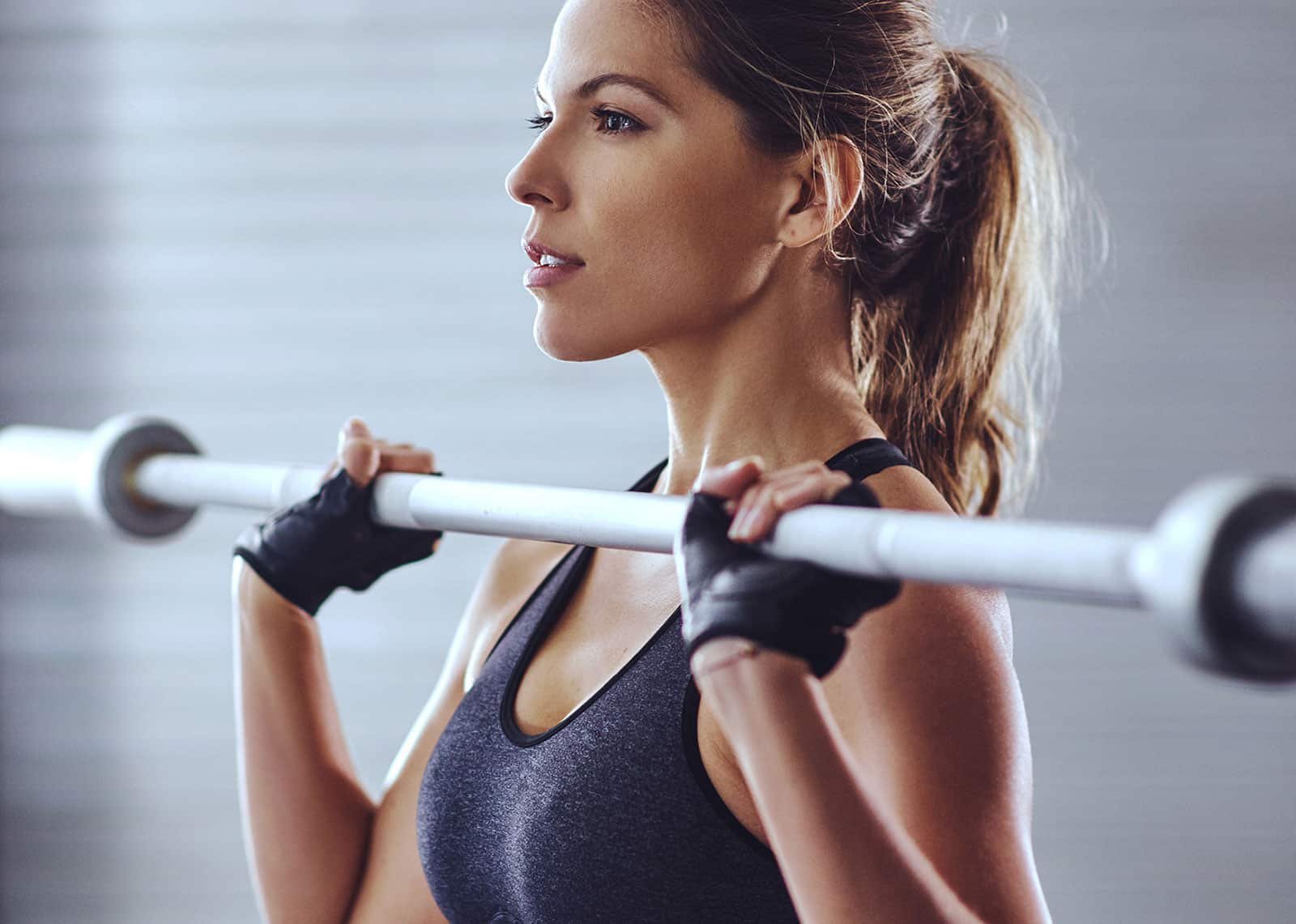 Are you working out, but you are not reaching your goal? Do you feel your exercises are not worthy? The answer lies within your diet.
If you are working out in the gym to lose weight, your body will need a source of energy to replenish the calorie loss. Strenuous exercise will make you feel hungry and crave food. If you don't supplement your workout with a healthy diet, you may even gain more weight. Therefore, a healthy and balanced diet is key for getting the maximum benefits out of your workout.
When you work out to build a muscle mass, muscle fibers will be broken down to release glycogen, a stored form of sugar. Glycogen gives you an energy boost for this vigorous activity. Therefore, the recommended diet plan for muscle builders must be rich in energy sources and amino acids (present in proteins) for optimal muscle recovery and growth.
Backing up your workouts with a proper diet plan will help you reach your fitness goals. Here is a simple checklist to help you pick healthier food options:
Green list:
Food that you should incorporate into your daily diet plan for your workout:
Animal proteins

: Proteins such as meat, fish, and poultry enrich your body with essential amino acids. These are the main components of muscle-building.

Fruits and vegetables:

Rich in micronutrients such as vitamins (A, B & E) and minerals (magnesium & potassium). They are an excellent energy source. They can also boost the immune system and help with tissue recovery in between exercise sessions. The best fruits to incorporate into your workout diet are bananas, kiwi, avocado, and blueberries.

Seeds and nuts:

Unsalted almonds, walnuts, cashews, and sunflowers seeds are rich in healthy unsaturated fats. They are perfect for your meal before workouts to boost your energy.

Dairy products

: Milk proteins found in milk and Greek yogurt are best for muscle growth. They help restore the glycogen storage in the muscles after a workout, promote muscle growth, and decrease muscle pain.

Grains and Beans

: Grains such as quinoa are a great source of proteins that help you build muscle. The complex carbohydrates in lentils, brown rice, barley, and beans are considered a healthier substitute for processed white rice which has low nutritional values.

Hydration:

During a workout, you should get plenty of fluids, especially water, to avoid dehydration. Sports drinks are also a good option, as they restore your electrolytes balance (especially sodium)

 
Orange list:
Consume these in a moderate amount for your daily meals:
Fats:

It helps the body to absorb vitamins (A, D, E & K) and replenish your energy level. Always choose unsaturated fats such as avocado, olives, and canola oils, which are beneficial to the body. Remember to incorporate it into your pre-exercise meal for an extra energy boost during your training.

Carbohydrates

: They represent a good source of energy when consumed before workouts. If you decide to add carbohydrates to your meal, use only the complex type. Complex carbs (such as brown rice, sweet potatoes, and whole-wheat bread) are rich in fibers and provide slow energy release over a long time.
Red list:
Exclude the following from your workout diet:
Drinking alcohol:

Aside from its side effects on the liver and other body functions, alcohol contains tons of carbohydrates.

Junk and deep-fried food:

It contains unhealthy oils, fats, and a lot of carbs.

Chocolates and sweets:

These forms of carbohydrates cause a rapid rise in sugar levels in your blood. It may affect your heart rate and cause unhealthy weight gain.
Nutrition is the body's fuel for workouts. If you are doing heavy exercises without a proper diet plan (especially proteins), this will lead to loss of muscle bulk instead of building it. To achieve your desired results, combine your workout routine with a balanced and healthy diet. Visit https://ever.healthcare/ for more tips on health and wellness.
ATTENTION READERS
We See The World From All Sides and Want YOU To Be Fully Informed
In fact, intentional disinformation is a disgraceful scourge in media today. So to assuage any possible errant incorrect information posted herein, we strongly encourage you to seek corroboration from other non-VT sources before forming an educated opinion.
About VT
-
Policies & Disclosures
-
Comment Policy
Due to the nature of uncensored content posted by VT's fully independent international writers, VT cannot guarantee absolute validity. All content is owned by the author exclusively. Expressed opinions are NOT necessarily the views of VT, other authors, affiliates, advertisers, sponsors, partners, or technicians. Some content may be satirical in nature. All images are the full responsibility of the article author and NOT VT.