When most people think of bizarre experiments on people that seem right out of the worst horror movie you can imagine, their thoughts usually turn to the gross human rights violations that took place in Nazi Germany as quack doctors experimented on Jews, disabled people, and prisoners of war.
But most people forget about the gruesome techniques of Alfred Kinsey, who has rightly been described as a "sexual psychopath."
Alfred Kinsey authored the "Kinsey Reports" in 1948 and 1953. These reports were the basis for a sexual revolution that promoted and sanctioned pedophilia. Kinsey's research was disproportionally based on surveys of prison inmates, sex offenders, and prostitutes.
Even today, most are completely unaware that during his tenure at Indiana University, Kinsey facilitated, with stopwatches and ledgers, the systematic sexual abuse of hundreds, if not thousands, of children and infants – all in the name of science.
Among other things, Kinsey asserted that children are "sexual from birth." He further concluded, based upon experiments he directed and documented in his infamous Table 34, that adult-child sex is harmless, even beneficial, and described child "orgasm" as "culminating in extreme trembling, collapse, loss of color, and sometimes fainting. …"
Many children suffered "excruciating pain," during his experiments he observed, "and [would] scream if movement [was] continued." Some "[would] fight away from the [adult] partner and may make violent attempts to avoid climax, although they derive[d] definite pleasure from the situation."
Follow LifeNews on the Parler social media network for the latest pro-life news!
Despite his disgusting experiments, for decades, scientific researcher Alfred Kinsey was synonymous with sex–the definitive source for data on Americans' sexual habits. While Kinsey became a household name in the 1940s and '50s, many younger Americans have never heard of him.
He is still applauded today despite the stunning fact that much of Kinsey's work has been revealed as fraud.
In fact, Indiana University, this past weekend, honored Kinsey with with the unveiling of a bronze sculpture memorializing what it called "Alfred C. Kinsey's significant and enduring contributions to Indiana University."
Kinsey revolutionized the scientific study of sexual behavior and provoked an international conversation about sexuality. He founded The Kinsey Institute, the world's leading sexuality research institute, in 1947.

The life-size bronze is the work of Melanie Cooper Pennington, a lecturer in sculpture in the IU Eskenazi School of Art, Architecture + Design.

The sculpture's installation on the Bloomington campus demonstrates the university's pride in the living legacy of research and academic freedom Kinsey helped to forge and the institute's ongoing commitment to equity regarding sexual diversity established by Kinsey's research.
Conservative commentator Matt Walsh condemned the award.
"Kinsey was a degenerate pedophile lunatic who conducted "research" on the orgasms of children and babies. One of the most prolific groomers of the 20th century. No wonder the Left honors him," he tweeted.
But one leading pro-life group has said Kinsey isn't worthy of such an honor because his work has directly led to the modernization of sex ed programs that groom kids and push sex and abortion on them.
"From abortion to homosexuality to pornography, Kinsey's research has been cited as proof that 'science' has done away with societal restraints based on religious beliefs," Concerned Women for America states. "Kinsey's conclusions paved the way for condom-based sex education in public (and many private) schools and furthered the agenda of pro-abortion groups like Planned Parenthood and the National Abortion Rights Action League (NARAL)."
"To obtain data about the sexual behavior of children, Dr. Kinsey worked with trained pedophiles who sexually abused hundreds of children (as young as two months) to prove to the world that infants, toddlers, and juveniles could enjoy sex pre-puberty with the help of an adult. Their sexual torture was recorded as pleasure," it explained.
"Instead of being lionized, Kinsey's proper place is with Nazi doctor Josef Mengele or your average Hollywood horror flick mad scientist," Robert Knight of Concerned Women of America's Culture & Family Institute said.
Kinsey is credited with sparking the sexual revolution with his books, "Sexual Behavior in the Human Male" (1948) and "Sexual Behavior in the Human Female" (1953). CWA says his work laid the foundation for acceptance of abortion.
CWA states, "The core of the Kinsey philosophy is anti-marriage, anti-woman, anti-family and anti-children."
In her book, "Kinsey: Crimes and Consequences," Dr. Judith Reisman argued that Kinsey denigrated motherhood.
"The Kinsey team allegedly recorded the sexual conduct of a total of 7,789 women in their sample, but the only births recorded were from single women…and children born from adulterous unions…Kinsey gave no data on normal marital birth, no data on normal mothers," Reisman wrote.
"Dr. Reisman's study supports the conclusion that Alfred Kinsey's research was contrived, ideologically driven and misleading," Dr. Charles Rice, professor emeritus of law, University of Notre Dame, has said.
"Any judge, legislator or other public official who gives credence to that research is guilty of malpractice and dereliction of duty," Rice added.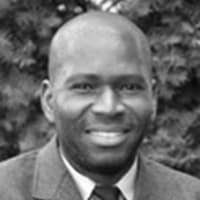 ATTENTION READERS
We See The World From All Sides and Want YOU To Be Fully Informed
In fact, intentional disinformation is a disgraceful scourge in media today. So to assuage any possible errant incorrect information posted herein, we strongly encourage you to seek corroboration from other non-VT sources before forming an educated opinion.
About VT
-
Policies & Disclosures
-
Comment Policy
Due to the nature of uncensored content posted by VT's fully independent international writers, VT cannot guarantee absolute validity. All content is owned by the author exclusively. Expressed opinions are NOT necessarily the views of VT, other authors, affiliates, advertisers, sponsors, partners, or technicians. Some content may be satirical in nature. All images are the full responsibility of the article author and NOT VT.