Introduction by Fabio Giuseppe Carlo Carisio for VT Europe
The diplomatic language is neither similar to that of the street nor to that of the courtrooms where every concept must be specified.
The diplomatic language, at times, in order not to launch heavy accusations, highlights the necessary solution instead of pointing the finger at the serious and flashy problem.
This is the case of the UN official who instead of openly saying that Ukraine is bringing grain supplies to the European Union instead of poor African countries that had seen grain prices increase tenfold, prefers to use a dialectic softer.
WAR CRIMES & DECEITS. ICC against Putin! Unpunished NATO Allies: Ukrainian Nazis as Bosnian Butcher, Jihadists General
Ukrainian wheat should go to poor countries, she says, without admitting that it is therefore not going there, as denounced by Russian President Vladimir Putin who signed an agreement with Kiev on exporting them thanks to Turkey's mediation.
For weeks, the pro-Nazi regime of Volodymyr Zelensky supported by NATO and the European Union denounced the problem of the naval blockade in Odessa which prevented the export of grain to African countries in need.
Once the green light has been obtained from Moscow for the transit of cargoes with the precious cereal, Ukraine seems to have forgotten the countries in difficulty, and helped instead with the shipments of Russia.
"EU has Run Out of Energy" Orban warns Europeans. After Hungary's New Gas Deal with Russia
Why then so much controversy and so much discussion? Simple. A large part of the grain of Ukraine's planters is not owned by this country but by American multinationals to which President Zelensky himself had sold the land years before the start of the Russian military operation to defend the Donbass launched on February 24 2022.
«A text has recently spread on social media (including on the Facebook page of Il Giardiniere) alleging that "three large U.S. multinationals bought 17 million hectares of prime land from Zelensky." Previously, rumors of such an alleged sale of "half of Ukraine to Monsanto, Cargill and Dupont" had been amplified across a small galaxy of various pro-conspiracy sites that in some versions also pinned the responsibility on the usual suspects, George Soros and global financial elites (including Warren Buffett, Bill Gates and the Blackstone, BlackRock and Vanguard investment funds)» wrote an inquiry of Italian newspaper Il Manifesto.
"Russian Soldiers Poisoned in Ukraine with Chemical Weapons Prohibited". Lethal Botulinum Brought by US to Mariupol in 2021
Behind the simplistic explanations with little supporting evidence, spun to support various agendas and drawing a long tail of outraged comments in their wake, there is actually an element of truth behind the rumors, connected to economic interests converging on Ukraine since well before the Russian invasion. For several years now, a series of reports by the Oakland Institute economic observatory have documented the macroeconomic interests that have made the former Soviet republic an object of intense contention since the fall of the USSR added the media.
IMF Bailout of BlackRock amid Adani Greenwash. Indian Ocean Region Economic Nightmare after Argentina one
An analysis by Open Democracy published in October revealed that ten private companies controlled 71 percent of the Ukrainian agricultural market, including, "in addition to the Ukrainian oligarchy, multinational corporations such as Archer Daniels Midland (ADM), Bunge, Cargill, Louis Dreyfus, and the Chinese state-owned company COFCO." According to the Oakland Institute's latest report on the subject, the list now also includes multinational corporations such as Luxembourg-based Kernel, the US holding company NCH Capital, the Saudi-based Continental Farmers, and the French AgroGenerations explained Il Manifesto.
American Shame in Syria: US Persecutes Population with the Sanctions but Steals 66,000 Oil Barrels Every Day
This highlights why the ships that sail from Odessa instead of heading to the coasts of Africa prefer to stop in the European countries of the Mediterranean Sea: because the cereal can be sold at a better price.
So why has Turkey favored such a negotiation? Very simple: it must return the favor to the US for the profits on the distribution of the oil stolen by the Americans in Syria.
The economy is very circular and reciprocal: especially that of international thieves protected by NATO.
Fabio Giuseppe Carlo Carisio
© COPYRIGHT GOSPA NEWS
prohibition of reproduction without authorization 
follow Gospa News on Telegram
---
Grain exported from Ukraine should reach people who need it — UN official
Grain and other food exported from the ports of Ukraine under the agreement concluded in July in Istanbul should be delivered to those who need it, Nada Al-Nashif, UN Acting High Commissioner for Human Rights, said in Geneva on Monday. She called for full compliance with the terms of the grain deal.
Speaking at the 51st session of the UN Human Rights Council, she drew attention to the " socio-economic consequences" of the events in Ukraine, including "severe fuel shortages and threats to food security in some of the poorest countries."
"I welcome and call for the full respect of the landmark agreement involving Russia, Ukraine, the United Nations and Turkiye in July, which allowed the resumption of shipments of grain and other food supplies from Ukrainian ports and I urge the international community to ensure the food reaches the people who need it," Nada Al- Nashif said.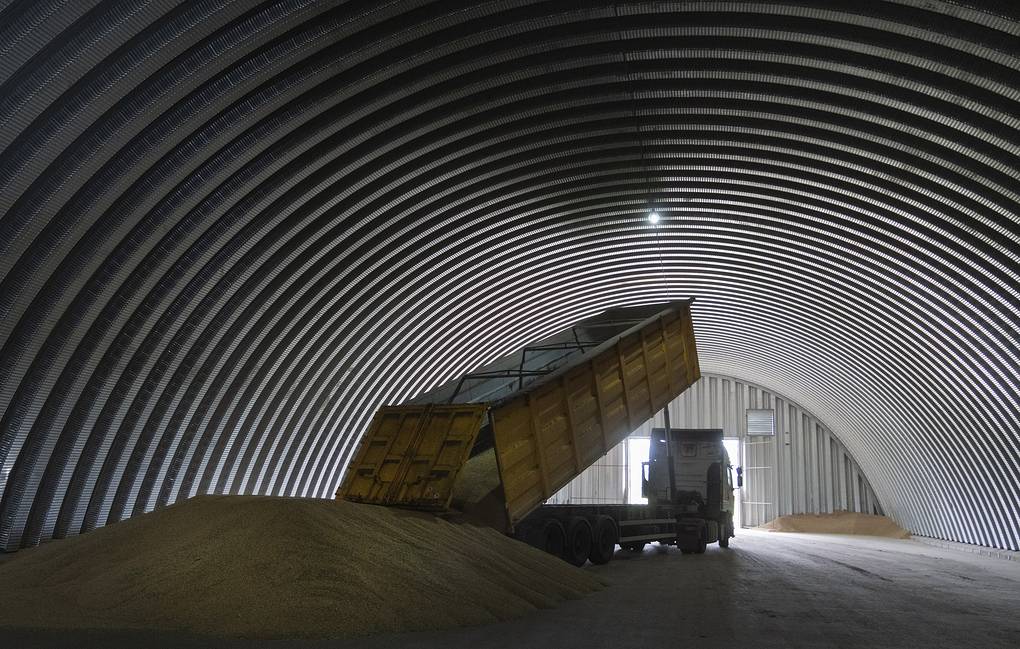 On September 7, Russian President Vladimir Putin said that the grain deal concluded in Istanbul turned out to be "another brazen deception." He noted that almost all the food exported from Ukraine went to the EU countries, while Russia and the poorest countries were deceived. He added that world food prices continue to rise due to restrictions on Russian exports, which persist despite the formal withdrawal of products and fertilizers from sanctions.
Zionist Lobby – 1. Singer (Elliott) & Fink (BlackRock) within Gates-Soros in Covid Big Pharma's Business(GSK & Gilead)
The export of grain from Ukrainian ports, including for humanitarian purposes, is carried out on a commercial basis at the expense of financing of the UN World Food Program by donor countries. On July 22, a package of documents was signed in Istanbul to solve the problem of food and fertilizer supplies to world markets. One of the agreements regulates the procedure for the export of grain from the Black Sea ports controlled by Kiev. Established by Russia, Turkey, Ukraine and the UN, the four-sided center in Istanbul is designed to inspect grain ships in order to prevent arms smuggling and provocations.
TASS RUSSIAN NEWS AGENCY  – Grain exported from Ukraine should reach people who need it — UN official
Neverending WAR CRIMES in Syria under NATO's Shield! Israeli and US Airstrikes. Turkish Persecution on Rojava Population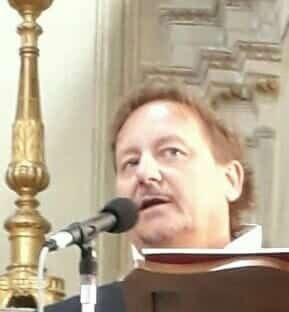 Fabio is Director and Editor of Gospa News; a Christian Information Journal.
Fabio Giuseppe Carlo Carisio, born on 24/2/1967 in Borgosesia, started working as a reporter when he was only 19 years old in the alpine area of Valsesia, Piedmont, his birth region in Italy. After studying literature and history at the Catholic University of the Sacred Heart in Milan, he became director of the local newspaper Notizia Oggi Vercelli and specialized in judicial reporting.
For about 15 years he is a correspondent from Northern Italy for the Italian newspapers Libero and Il Giornale, also writing important revelations on the Ustica massacre, a report on Freemasonry and organized crime.
With independent investigations, he collaborates with Carabinieri and Guardia di Finanza in important investigations that conclude with the arrest of Camorra entrepreneurs or corrupt politicians.
In July 2018 he found the counter-information web media Gospa News focused on geopolitics, terrorism, Middle East, and military intelligence.
His articles were published on many international media and website as SouthFront, Reseau International, Sputnik Italia, United Nation Association Westminster, Global Research, Kolozeg and more…
His investigations was quoted also by The Gateway Pundit, Tasnim and others
He worked for many years for the magazine Art & Wine as an art critic and curator.
ATTENTION READERS
We See The World From All Sides and Want YOU To Be Fully Informed
In fact, intentional disinformation is a disgraceful scourge in media today. So to assuage any possible errant incorrect information posted herein, we strongly encourage you to seek corroboration from other non-VT sources before forming an educated opinion.
About VT
-
Policies & Disclosures
-
Comment Policy
Due to the nature of uncensored content posted by VT's fully independent international writers, VT cannot guarantee absolute validity. All content is owned by the author exclusively. Expressed opinions are NOT necessarily the views of VT, other authors, affiliates, advertisers, sponsors, partners, or technicians. Some content may be satirical in nature. All images are the full responsibility of the article author and NOT VT.