Attention VT readers!  It's been a long haul of foreign policy, military affairs, and all the other intense stuff for adults. But today, you deserve a break!  In fact, it's time for a little "sharpen the saw" relief.  So get on that cozy couch,  fire up some popcorn, and check this stuff out!  Roll em!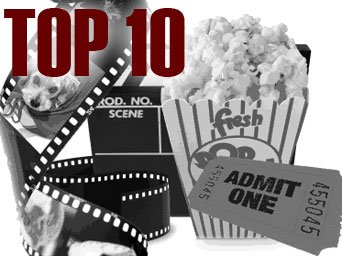 Oh but first, my criteria? For the Top Ten , super simple.
I just asked, "What movies could I watch over and over and over again and still get amazing entertainment pleasure?"
Now that's easy! Roll 'em!
---
A hapless carnival performer masquerades as the court jester as part of a plot against an evil ruler who has overthrown the rightful king. This is outrageously too much fun. Danny Kaye's is brilliant; the best movie of a fantastic amazing movie career. He was Jim Carrey before Jim Carrey. Fun songs, quotable, and silly fun. Love it! I could watch this movie over and over again. Sweet! Director: Melvin Frank, Norman Panama. Starring Danny Kaye, Glynis Johns, and Basil Rathbone.
---
In New York, a gambler is challenged to take a cold female missionary to Havana, but they fall for each other, and the bet has a hidden motive to finance a crap game. Sinatra and Brando fought on set cause Sinatra wanted the lead. But you could not tell because this movie is pure fun musical magic. From start to finish, it's just a super fun ride New York 50s style. Director: Joseph L. Mankiewicz. Starring Marlon Brando, Jean Simmons, and Frank Sinatra.
---
The Egyptian Prince, Moses, learns of his true heritage as a Hebrew and his divine mission as the deliverer of his people. Need a biblical epic? Here you go! Heston is Moses! The cast amazing! Big Movie! And don't miss Edward G. Robinson with his 'yeah see" swag as an Egyptian slave master. Super Movie Classic! Director: Cecil B. DeMille. Starring Charlton Heston, Yul Brynner, and Anne Baxter.
---
Aliens resurrect dead humans as zombies and vampires to stop humanity from creating the Solaranite (a sort of sun-driven bomb).
Voted the worst movie of all time by almost everybody which makes it a super cool fun trip down WTF! I love this flick for all its craziness. Ed Wood simply kicks ass! I love the hubcaps as flying saucers and the cheap plywood posing as an airplane cockpit. And what's with the English Medieval costumes for the aliens? WTF! Come on! Classic! Funny! Love this flick! Director, writer: Edward D. Wood Jr. Starring Gregory Walcott, Tom Keene, Mona McKinnon, Bela Lugosi
---
When a Jewish prince is betrayed and sent into slavery by a Roman friend, he regains his freedom and comes back for revenge. Juda Ben Hur is probably the best sandal holy land classic of all time. So epic! Big huge honored movie! Must See Movie Experience! Director William Wyler. Starring Charlton Heston, Jack Hawkins, Stephen Boyd, Jean Simmons
---
A successful song-and-dance team becomes romantically involved with a sister act and team up to save the failing Vermont inn of their former commanding general. What an ensemble of super fun. This is a true feel-good movie for the holidays or any time. Sisters is such a great song! The whole movie is clever and sweet! Love the ladies in this. Of course, Kaye and Crosby are classic. Love it. Director Michael Curtiz. Starring Bing Crosby, Danny Kaye, Rosemary Clooney, and Vera-Ellen.
---
American nuclear weapons testing results in the creation of a seemingly unstoppable, dinosaur-like beast. Is there anything better than the original Japanese Godzilla? Best monster ever! This is better than all the other 20 Godzilla movies. So check this one out and get some real 50s cinema kitch! Director: Ishirô Honda. Starring Takashi Shimura, Akihiko Hirata, Akira Takarada.
---
Leonard Vole is arrested on suspicion of murdering an elderly acquaintance. He employs an experienced but aging barrister as his defense attorney. Super well-done thriller drama. High-level acting from the great Charles Laughton and mysterious Marlene Dietrich! The huge twists and betrayals make this a must-see movie. Compelling! Director: Billy Wilder. Starring Tyrone Power, Marlene Dietrich, Charles Laughton
---
An alien lifeform consumes everything in its path as it grows and grows. The blob represents the 50s decades-long fetish with sci-fi horror that was bold, big, and packing the movie houses with crazed teens looking for a good time with a date. What a cool movie! Directors: Irvin S. Yeaworth Jr. Starring Steve McQueen, Aneta Corsaut, Earl Rowe.
---
Singers Lorelei Lee and Dorothy Shaw travel to Paris, pursued by a private detective hired by the disapproving father of Lorelei's fiancé to keep an eye on her, as well as a rich, enamored old man and many other doting admirers. Marilyn Monroe and Jane Russel are a tour de force. What a fun ride into icon-o-Ville! Director: Howard Hawks Writers: Charles Lederer (screenplay), Joseph Fields (based on the musical comedy by), 1 more credit » Stars: Jane Russell, Marilyn Monroe, Charles Coburn |
What are your favorite movies?  Post your comments below!
Info Source: Imdb.com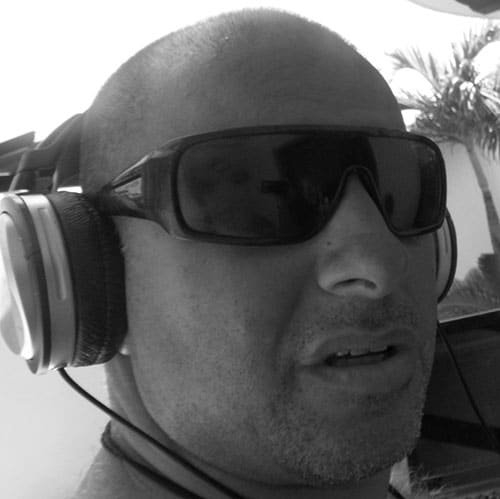 Johnny Punish founded VT in 2004.  After 20 years at the helm, he "retired" from the daily operations in late 2023 passing the ball over to the new owner of VT, Chief Justin Time.   He now writes for VT as "Writer Emeritus".  He is also a global citizen eco-activist, visionary, musician, artist, entertainer, businessman, investor, life coach, podcast host, and syndicated columnist.  
Punish is an ethnically cleansed Palestinian-American whose maternal family was evicted from their home in Haifa, Palestine in 1948 by Irgun; a Euro-Zionist Settler Terrorist Group.  The family became part of the over 1,000,000 Palestinians who are Al-Nakba refugees (The Catastrophe).  The family fled to Beirut Lebanon for 13 years eventually emigrating to the USA in 1961 via a Brasilian passport obtained by his Palestinian Brasilian-born grandmother (In the early 1900s, the family was sent to Sao Paolo Brasil as guest workers in the mining industry.  Punish's father is Italian-American from New York City.  Punish's paternal great-grandparents emigrated to the USA from Naples Italy and Marineo in Sicily in the 1890s.  Punish was born in the Bronx, New York in 1963.
Punish was educated at the University of Nevada Las Vegas (1980-81) and California State University Fullerton (1981-1984) with studies in accounting and business. Before the "internets" had been invented, he owned and ran (5) national newspapers in the United States of America from 1987-1998.  From 2004 to 2023, he owned and managed VT Foreign Policy retiring at the end of 2023.
Punish is also a recording artist.  He has over 100 original songs written. He records and produces music. A member of ASCAP, Punish has several songs placed in feature films. His music is promoted worldwide and played on all digital networks and net radio.
He is also the founder and owner of  Global Thinkers, a freedom media that helps free thinkers create real wealth.
Resources: Facebook –  YouTube – Apple Music – SoundCloud – Spotify –  X (Twitter)
Read Johnny's Full Bio at JohnnyPunish.com >>>
ATTENTION READERS
We See The World From All Sides and Want YOU To Be Fully Informed
In fact, intentional disinformation is a disgraceful scourge in media today. So to assuage any possible errant incorrect information posted herein, we strongly encourage you to seek corroboration from other non-VT sources before forming an educated opinion.
About VT
-
Policies & Disclosures
-
Comment Policy
Due to the nature of uncensored content posted by VT's fully independent international writers, VT cannot guarantee absolute validity. All content is owned by the author exclusively. Expressed opinions are NOT necessarily the views of VT, other authors, affiliates, advertisers, sponsors, partners, or technicians. Some content may be satirical in nature. All images are the full responsibility of the article author and NOT VT.