by Brandon Raub, U.S. Marine Corps (2005-2011)
George Washington once acutely stated that "the truth will ultimately prevail where there are pains to bring it to light." He could have been echoing Paul in Ephesians 5:11 when he encouraged followers of Jesus to "expose the works of darkness." Our nation's story is a tale of courage and cowardice. Light and Darkness. My story is intimately intertwined with it.
My name is Brandon Raub. I had the great honor of serving in the United States Marine Corps from 2005 to 2011 as a combat engineer. It is one of the few things I had ever wanted to do in my life: to be a marine. I was deployed twice once in Iraq in 2006 and again in 2010 to Afghanistan in support of 3rd Battalion, Fourth Marines, and 2nd Battalion, 3rd Marines respectively. I witnessed the devastation of Iraq close up sweeping for IEDs with a metal detector in family's front yards and streets and conducting countless presence patrols while we attempted to rebuild the country and weed out insurgents in the Al-Anbar province along the border of Syria and down into Haditha. I patrolled the Euphrates River and watched men with AK 47s and Kalashnikovs attempt to fight the most powerful, well-trained, devastatingly well-equipped military the world has ever seen.
In Afghanistan I lived side by side with a platoon of Afghan soldiers attempting to train them to take over their country once we left, patrolling with and instructing them in counter-insurgency tactics and how to find and avoid IEDs. I watched as brave young Afghans who had enlisted to serve their country and help free their people from the grip of the Taliban had their legs and faces ripped off by IEDs. I carried them in my arms while they screamed and bled all over me. I worked alongside Afghan police who would call the Taliban to front lay our patrols with IEDs and attempt to ambush us.
As a combat engineer, I had immense and immersive training in explosive charges of all sorts. I learned how to construct countless urban breaching charges, how to bring down bridges with steel cutting charges, how to fall trees to block roadways, and the physics and math behind explosive charges. It was out of the knowledge and training that I gained the basis of understanding the sheer ridiculousness and utter preposterousness of the official story surrounding September 11th.
The simple and undeniable truth is that you can't turn steel girders and millions of tons of concrete into dust at free fall speed without advanced technology unknown to the public and a vast majority of physicists and engineers. When I saw the video of the missile hitting the pentagon and saw our entire intelligence community, the pentagon, and the media all parrot the ridiculous lie that it was a plane, I realized the full implications. There had been a total takeover of our entire country's leadership.
I was the marine that believed all of the propaganda wholeheartedly. I thought we were fighting in Iraq to free the people from a brutal dictator who had no qualms about gassing his own people and so that little girls could go to school. I thought we were in Afghanistan to free the people from the yoke of the Taliban. I genuinely believed that we were attacked by radical jihadists on September 11th. When I learned of the immense level of deception that blanketed our nation's consciousness, it almost broke me.
The path that September 11th led me down was mind-boggling. It took me several years of reading books and research to learn just how truly far gone our nation was. I learned of the Finders Cult and children being trafficked by the CIA. I learned of the cover-up in Boys Town, Nebraska and the pimping of young boys to top political leaders. I learned that 10s of thousands of small children were going missing in America every year, sometimes over 100,000. I listened to tales of satanic ritual abuse survivors and the horrors the children undergo.
I learned about the Federal Reserve and how our nation was sold out to a banking cartel. I learned how the very nature of our banking system was designed to systematically destroy the middle class through inflation. I learned how the expansion and contraction of credit were used to create artificial recessions. I learned how our leaders were flooding our streets with drugs while locking up entire generations in private for-profit prisons. I learned how our leaders were involved with every significant terrorist attack on American soil. I learned how JFK was assassinated by our leaders. I read about his executive order 11110 and his attempt to free the United States from the grip of the Federal Reserve.
I read Karl Marx's poems to Lucifer thanking him for the sword he gave him to destroy the world. I realized how our nation was already knee-deep in communism with the graduated income tax and a fiat dollar.
I read the Naked Communist and understood just how truly deep the conspiracy arrayed against America was when I saw the degradation of art and mind-numbingly simple repetitive chords and choruses repeated in music at a frequency used to hypnotize the masses. I studied Nikola Tesla. I learned how electricity doesn't flow in wires but through electromagnetic fields. I learned about cosmic rays and zero point energy and how all of the energy we could ever need is simply sitting in the ionosphere.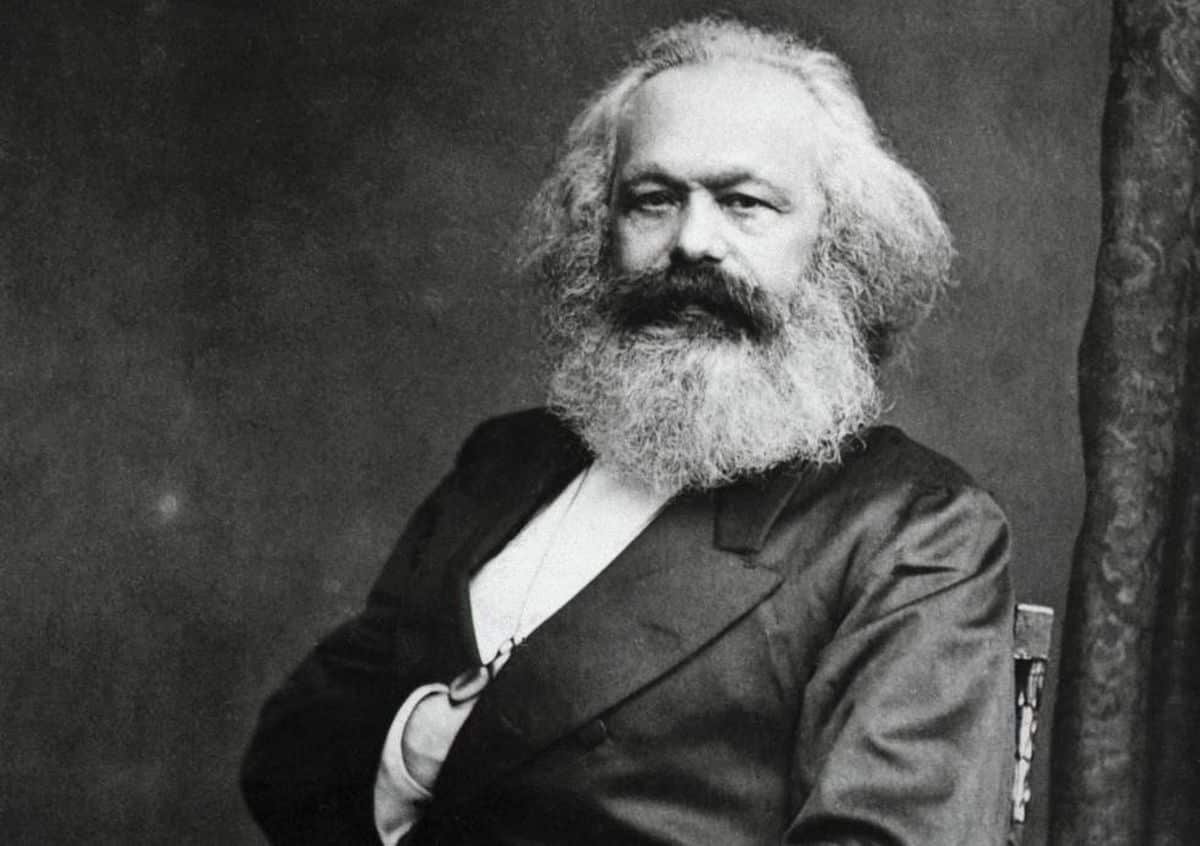 There was no way I could not speak up. So I did. I got out of the Marine Corps and begin to publicly and vocally denounce the leaders within our government for treason and cowardice. I started something called the Richmond Liberty Movement with a small group of friends and staged a protest in my home state of Virginia's capital.  This is where things got interesting.
One afternoon in August 2012, a task force of local police, FBI agents, and secret service showed up at my front door in Chesterfield, Virginia, and asked me to step outside and speak to them. I was happy to do so. I enlightened them on how our leaders kidnap children and how children are kept in deep underground military bases. I told them to go do their jobs and arrest everyone connected with the cover-up of September 11th and to save the children.
They responded by kidnapping me. It is a long story with many moving parts that included my family and friends being followed, constantly surveyed, and threatened by unknown agents in unmarked cars pointing guns at them out of their windows in front of my family's house. A random FBI agent from Roanoke, Virginia attempted to steal the copyright of the kidnapping video on youtube as I was moved around Virginia to various facilities. My story began to go viral.
Eventually, I was brought at night across the state to a VA hospital in Roanoke, Virginia where I was sat down by a team of VA doctors and told I was going to be brainwashed. I somehow was able to convince a nurse who sat in on the conversation to allow me to use the telephone and called my lawyers, and the story blew up even worse in their faces. A judge ordered me released only after my story made international headlines and hit almost every news agency in the world. Ironically enough I was given a platform to share the truth by the very people who hoped to silence me. I still have a tremendous platform to share the truth.
The level of evil and corruption that exists in America must come to end. The children must be saved. The claws of the federal reserve must be pried from the throats of America and sound money instituted. Justice must be dispersed to those responsible for September 11th. The people must be freed from communism. It is a mountain of evil.
To that end, I've written a simple bill that I believe can address a large portion of the things that need to be addressed. It's called the restore The Republic Act:
---

THE RESTORE THE REPUBLIC ACT
IN ORDER TO CONFRONT THE EXCEPTIONAL AND MULTIFACETED CRISIS THAT FACES THE UNITED STATES OF AMERICA, THE UNITED STATES OF AMERICA OFFICIALLY DESIGNATES A TERRORIST ORGANIZATION THAT SHALL HENCEFORTH BE KNOWN AS "THE CARTEL."
FOR A PERIOD OF ONE YEAR, THE MISSION STATEMENT OF THE JUSTICE DEPARTMENT SHALL BE AMENDED TO INCLUDE: TO ENFORCE THE LAW AND DEFEND THE INTERESTS OF THE UNITED STATES ACCORDING TO THE LAW; TO ENSURE PUBLIC SAFETY AGAINST THREATS FOREIGN AND DOMESTIC; TO PROVIDE FEDERAL LEADERSHIP IN PREVENTING AND CONTROLLING CRIME; TO SEEK JUST PUNISHMENT FOR THOSE GUILTY OF UNLAWFUL BEHAVIOR, AND TO ENSURE FAIR AND IMPARTIAL ADMINISTRATION OF JUSTICE FOR ALL AMERICANS. TO EXPOSE AND ABOLISH THE TERRORIST ORGANIZATION THE CARTEL; TO RESTORE FAITH IN JUSTICE AND GOODNESS BY THE THE CARTEL'S DESTRUCTION AND PROSECUTION; TO RESTORE THE INTEGRITY OF THE UNITED STATES AND THE REPUBLIC.
SIMULTANEOUSLY, FOR A PERIOD OF ONE YEAR, EVERY FEDERAL POLICE AGENCY WILL AMEND ITS MISSION STATEMENT TO INCLUDE: DISRUPTING AND PROSECUTING THE TRAFFICKING OF CHILDREN WITHIN THE BORDERS OF THE UNITED STATES.
THE DEPARTMENT OF JUSTICE IS HEREBY ORDERED TO USE THE RACKETEER INFLUENCED AND CORRUPT ORGANIZATIONS ACT TO PROSECUTE EVERY INDIVIDUAL ASSOCIATED WITH THE CARTEL. EVERY CONVICTED INDIVIDUAL WILL IMMEDIATELY FORFEIT ONE HUNDRED PERCENT OF THEIR WEALTH AND PRIVATE PROPERTY TO THE DEPARTMENT OF TREASURY.
THE MONEY AND PROPERTY WILL BE DISBURSED IN EVEN TWELFTHS ON THE FIRST DAY OF EACH MONTH AFTER THE YEAR PERIOD OF PROSECUTION FOR A PERIOD OF ONE YEAR. PHYSICAL PROPERTY AND ASSETS WILL BE AUCTIONED ON THE FIRST DAY OF EACH MONTH CORRESPONDINGLY DURING THE SECOND YEAR IN EVEN TWELFTHS IN AN OPEN AUCTION AVAILABLE TO ALL AMERICAN CITIZENS. THE DEPARTMENT OF TREASURY WILL KEEP ONE-HALF OF ALL CONFISCATED GOLD AND SILVER TO BE USED TO BACK UP A NEW NATIONAL CURRENCY AFTER A PERIOD OF ONE YEAR. THE TOTAL CONFISCATED MONEY WILL BE DISTRIBUTED BY THE DEPARTMENT OF TREASURY AS FOLLOWS:
75% TO BE GIVEN TO EVERY AMERICAN CITIZEN VIA CHECK VIA TWELVE CHECKS.
10% WILL BE USED TO IMMEDIATELY PAY DOWN THE NATIONAL DEBT.
10% WILL BE HELD TO BE REDISTRIBUTED TO OTHER NATIONS THROUGH INFRASTRUCTURE PROJECTS THAT CONGRESS MUST APPROVE BY A SIMPLE MAJORITY IN BOTH THE HOUSE AND SENATE. THE ARMY CORPS OF ENGINEERS WILL LEAD THE PROJECTS.
5% WILL BE USED TO PURCHASE GOLD AND SILVER TO BACK UP THE NEW NATIONAL CURRENCY.
THE UNITED STATES TREASURY WILL IMMEDIATELY ASSUME CONTROL OF THE FEDERAL RESERVE, AND THE SECRETARY OF TREASURY WILL ASSUME THE DUAL MANTLE AS CHAIRMAN OF THE FEDERAL RESERVE. IT WILL CEASE TO EXIST AS A PRIVATE BANK. INTEREST RATES WILL REMAIN UNCHANGED FOR A PERIOD OF 1 YEAR. AT THE END OF THAT TIME PERIOD, ONE YEAR, THE FEDERAL RESERVE WILL BE COMPLETELY ABOLISHED AND BANKS WILL SET THEIR OWN INTEREST RATES.
AT THE END OF ONE YEAR THE FEDERAL RESERVE NOTE WILL BE ABOLISHED AND WILL BE REPLACED BY A NEW NATIONAL CURRENCY BACKED UP BY GOLD AND SILVER. THE DESIGN WILL BE CHOSEN BY THE POPULAR VOTE OF THE AMERICAN PEOPLE.
EVERY FEDERAL TAX THAT EXISTS IS IMMEDIATELY ABOLISHED. THE UNITED STATES WILL ADOPT THE FAIR TAX, A NATIONAL ONE PERCENT SALES TAX, TO BE SET EXACTLY THIRTY-TWO DAYS AFTER THE BILL IS CREATED. THERE WILL BE A ONE-MONTH PERIOD OF NO FEDERAL TAXES.
THE CIA WILL IMMEDIATELY CEASE TO EXIST AS AN INDEPENDENT FEDERAL AGENCY AND WILL BE PLACED UNDER THE DEPARTMENT OF DEFENSE AND SUBSEQUENTLY THE DEPARTMENT OF NAVY. ALL CIA EMPLOYEES WILL IMMEDIATELY BE SUBJECT TO THE UCMJ. THE UNITED STATES MARINE CORPS WILL IMMEDIATELY TAKE POSSESSION OF ALL EXISTING CIA BASES, ASSETS, AND EQUIPMENT.
MANDATORY SENTENCING LAWS ARE HENCEFORTH ABOLISHED.
THE DEPARTMENT OF DEFENSE WILL CREATE A NEW FEMALE-ONLY MOS FOR THE PURPOSE OF CARING FOR AND PROTECTING THE CHILDREN AND TRAFFICKING VICTIMS RESCUED FROM THE GLOBAL CHILD TRAFFICKING NETWORK. VOLUNTEERS WILL BE DRAWN FROM EACH OF THE THREE MAJOR BRANCHES, FIVE THOUSAND FROM THE ARMY, NAVY, AND AIR FORCE RESPECTIVELY.
THE ARMY CORPS OF ENGINEERS WILL SELECT A BEAUTIFUL AND SECLUDED LOCATION AND OR LOCATIONS TO BUILD A TEMPORARY HOME FOR THE VICTIMS AND IS GRANTED AN ADDITIONAL INITIAL BUDGET OF FIVE HUNDRED MILLION DOLLARS TO ACCOMPLISH THIS MISSION.
A SECOND FORCE TO BE COMPRISED OF FIVE THOUSAND VOLUNTEER FEMALE MARINES WILL ASSIST THE DEPARTMENT OF IMMIGRATION AND CUSTOMS ENFORCEMENT ALONG THE SOUTHERN BORDER TO RESCUE CHILDREN BEING TRAFFICKED AND TO PROVIDE AID AND SAFETY TO THE CHILDREN.
THE SECRETARY OF THE ARMY AND THE ARMY CORPS OF ENGINEERS WILL PRESENT PLANS TO THE HOUSE AND SENATE FOR EMERGENCY HOUSING FOR THE IMMIGRANTS HOUSED IN PACKED FACILITIES ALONG AMERICA'S SOUTHERN BORDER IN EXACTLY ONE WEEK AFTER THE PASSAGE OF THIS BILL.
TO FILL THE VACANCY LEFT BY THE TWENTY THOUSAND, FOR A PERIOD OF TWO YEARS A ONE THOUSAND DOLLAR SIGNING BONUS WILL BE GIVEN TO VETERANS THAT WANT TO RETURN TO THEIR RESPECTIVE SERVICE WHO SPECIFICALLY LEFT BECAUSE OF THEIR KNOWLEDGE OF FALSE FLAG TERRORISM AND CHILD TRAFFICKING OR GENERAL CORRUPTION. THE SECRETARY OF EACH RESPECTIVE BRANCH OF THE ARMED FORCES IS GRANTED THE AUTHORITY TO PLACE THE VETERANS AT APPROPRIATE RANKS OF THEIR CHOOSING, WHETHER COMMISSIONED OR NON-COMMISSIONED, BASED ON ADDITIONAL KNOWLEDGE, ADDITIONAL CIVILIAN SKILLS, AND NEEDS.
EACH RESPECTIVE SECRETARY IS GRANTED ADDITIONAL AUTHORITY TO PROMOTE VETERANS WISHING TO RETURN TO SERVICE, WHO LEFT FOR SIMILAR REASONS, BASED ON THE VETERANS ADDITIONAL SKILLS AND ALSO PRACTICAL NEEDS ABOVE THE TWENTY THOUSAND.
---
I have petitioned several senators and congressmen and women to help me sponsor my bill. Will you join me in reaching out to yours and joining me by sharing it? Perseverance and spirit have done wonders in all ages.
ATTENTION READERS
We See The World From All Sides and Want YOU To Be Fully Informed
In fact, intentional disinformation is a disgraceful scourge in media today. So to assuage any possible errant incorrect information posted herein, we strongly encourage you to seek corroboration from other non-VT sources before forming an educated opinion.
About VT
-
Policies & Disclosures
-
Comment Policy
Due to the nature of uncensored content posted by VT's fully independent international writers, VT cannot guarantee absolute validity. All content is owned by the author exclusively. Expressed opinions are NOT necessarily the views of VT, other authors, affiliates, advertisers, sponsors, partners, or technicians. Some content may be satirical in nature. All images are the full responsibility of the article author and NOT VT.