The Nordic Research Monitoring Network (Nordic Monitor) is a non-profit organization that aims to raise awareness of radical and violent extremist trends in Europe and beyond, with a specific focus on patterns that disrupt peace and harmony among community groups, with an emphasis on Turkey.
It hopes to contribute to the debate on how nations should prevent and combat radicalization with close cooperation and collaboration between all relevant stakeholders at all levels of governance with the involvement of the NGO community and civil society.
Bozkurt is a journalist and author with over 20 years of experience in the Turkish media, serving as bureau chief in New York, Washington, D.C., and Ankara. His specialty is covering radical jihadist groups operating in Turkey and its neighborhood.
by Abdullah Bozkurt for Nordic Monitor – All links to Gospa News articles have been added aftermath
The Islamic State in Iraq and Syria (ISIS) had quietly built its second base in Turkey to target Europe and Central Asia, only to move its operations to Syria after the imposition of international pressure on the Islamist government of President Recep Tayyip Erdoğan, which forced a limited crackdown on ISIS cells.
As part of reorganization efforts after sustaining heavy loses in the US-led global anti-ISIS campaign that wiped out caliphate territory, ISIS turned to Turkey in 2017 to set up one of the main branches under the name of the "Al-Faruq office." The office was designed primarily to manage the ISIS network in Eastern Europe, Russia and the Caucasus.
The core office that administers operations in Syria and Iraq under the "Al-Sham office" in Syria remained the main vehicle for the jihadist organization's general directorate of provinces to direct the ISIS global network.
In Syria ongoing War Crimes Allowed by NATO. Children Dead of Hunger and Disease. 400 Women Seized by Jihadists Turkish-backed
ISIS leadership believed it could take advantage of the permissive environment provided by the Erdoğan government in Turkey, which it had used in the past to traffic fighters, raise funds and procure logistical supplies.
To some extent, the ISIS leaders were right since the Turkish authorities turned a blind eye to ISIS operations in most cases and at times even supported the group in its fight against Kurdish groups in Syria. The criminal justice system functioned as a revolving door for ISIS suspects as most were quickly let go after brief detentions and many acquittals.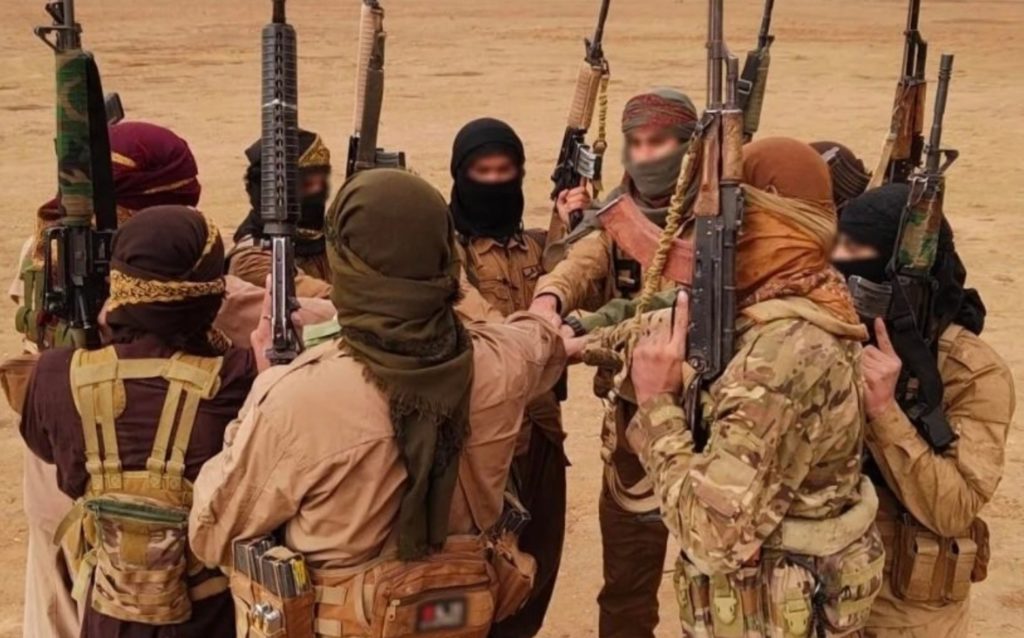 Brett McGurk, the White House Middle East coordinator and former US envoy for the global coalition to counter ISIS, accused Turkey of foreclosing "any serious cooperation on ISIS even as 40k foreign fighters flowed through its territory into Syria," in a tweet he posted on October 9, 2019. "Tal Abyad, a Syrian border town, was the main supply route for ISIS from 6/14-6/15 when weapons, explosives, and fighters flowed freely from Turkey to Raqqa and into Iraq. Turkey refused repeated and detailed requests to seal its side of the border with US help and assistance."
McGurk said Turkey also refused to permit the US military to fly from Incirlik Airbase to strike ISIS positions even while ISIS fighters were pouring into Syria from Turkey.
Edogan's war in Rojava supports jihadists against Kurdish. Alert for Isis prisoners in the Us dossier
The track records of militants who wreaked havoc in European capitals show they have all spent time in Turkey, where they were linked with the ISIS network under the watch of Turkey's national intelligence organization, MİT.
For example, Hayat Boumeddiene, a French national of Algerian origin who was the female accomplice of the Islamists behind the deadly attacks in Paris in January 2015, came to Turkey on January 2, 2015 and stayed in Istanbul for two days before going to the border province of Şanlıurfa, where she spent four days before finally crossing into Syria. Turkish intelligence had tracked her movements and listened to her conversations yet allowed her to work closely with ISIS cells in Turkey.
Top secret files: "ISIS sends terrorists to Europe with the help of Turkish intelligence". Under Nato's nose
Ismail Omar Mostefai, a Frenchman of Algerian descent who was involved in the Bataclan concert hall attack that killed 89 people (130 in total in coordinated attacks) on November 13, 2015, travelled to Turkey at the end of 2013 and moved on to Syria afterwards. He was known to Turkish intelligence, which tracked his movements and shared details with French authorities in December 2014 and June 2015.
Brussels bombers Ibrahim El Bakraoui and his brother Khalid el-Bakraoui, who were involved in the deadliest act of terrorism in Belgium's history on March 22, 2016, which killed 32 civilians, also turned out to have been in Turkey. Ibrahim El Bakraoui, a Belgian national of Moroccan descent, flew to Turkey's tourist resort city of Antalya on June 11, 2015 and moved on to the border province of Gaziantep on June 14. He was caught three days later as he was trying to cross into Syria and deported to the Netherlands on July 14, 2015. His brother Khalid el-Bakraoui entered Turkey on November 4, 2014 through an Istanbul airport. He was let in without any trouble. He left Turkey 10 days later on his own. The entry ban for Khalid el-Bakraoui was imposed on December 12, 2015, after Belgium issued an arrest warrant for him on the same day.
The accomplices of Anis Amri, a Tunisian national who drove into the Christmas market in Berlin on December 19, 2016, killing 12 people, were detained in Turkey after the incident. German citizens of Lebanese origin identified as Muhammed Ali K., Yusuf D. and Bilal Yosef M. were arrested in March 2016 in an operation conducted by the police acting on an intelligence tip as the suspects were about to leave Turkey. A fourth man, a German national of Jordanian descent, was also detained in Turkey's western city of İzmir.
Akbarzhon Jalilov, a Russian national who was born in Kyrgyzstan, killed 14 people in a blast at the St. Petersburg metro on April 3, 2017. He went to Turkey in late 2015 and had spent a year there before he was deported on immigration violations in December 2016. Rakhmat Akilov, the Uzbek national who rammed a truck into a crowd in Stockholm and killed five people on April 7, 2017, also had spent some time in Turkey, tried to cross into Syria and was deported to Sweden.
Turkish Intelligence transferred 2,500 Tunisian ISIS Jihadists to Libya. Egypt approves Army Deployement against
Salman Abedi, a British national of Libyan descent, killed 22 people at a pop concert in the northern English city of Manchester when he blew himself up on May 22, 2017. Before the attack, he was in Libya and returned to the UK via Turkey and Germany. He was believed to have been supported by accomplices in Turkey. Youssef Zaghba, one of the three London Bridge attackers who killed eight on June 3, 2017, was detained in Italy in 2016 when he attempted to travel to Syria via Turkey. Zaghba had dual Moroccan and Italian citizenship.
IntelBrief: Turkey (alongside NATO & US) has Long Been an Important Support Base for Islamic State
The Erdoğan government was forced to take action against ISIS only after international criticism and pressure mounted on Turkey. That's what happened in the case of the Al-Faruq office as well. A crackdown on key ISIS operatives in Turkey forced ISIS to shift its operations to the Al-Sham office although the Al-Faruq office remained open. ISIS still manages to run its operations, raise funds and enlist new fighters right across the Turkish border in northern Syria including in territories that are under the control of the Turkish Armed Forces and its affiliated fighter groups.
The killing of ISIS leader Amir Muhammad Sa'id Abdal-Rahman al-Salbi on February 3 by US forces took place in the Atmah region, which is effectively controlled by Turkey. It was impossible for Turkish intelligence agency MIT not to have known about al-Salbi since Atmah, located near the Turkish border, is a MIT base for clandestine operations in Syria.
UNICEF Debunks Biden: Massacre of 6 Children to Kill ISIS chief. 80 raids by Turkish-Backed jihadists in Winter's Eagle Op
Thousands of militants, both Turkish and foreign, have used Turkish territory to cross into Syria with the help of smugglers in order to fight alongside ISIS groups there. MIT has facilitated their travel, with Kilis, a border province in Turkey's Southeast, one of the main crossing points into ISIS-held territory. Human smugglers were known to have been active in the border area, although Turkish authorities often overlooked their trips in and out of Syria.
The Erdoğan government boasts that Turkey is the only NATO country that has fought ISIS on the ground while hiding the true nature of the supposed crackdown on the jihadist group. Turkish officials do not disclose the number of successful convictions in ISIS cases and decline to respond to parliamentary questions asking for such information. Instead, they often float figures on the number of detentions and in some cases arrests, which in many cases result in acquittal and release.
In Libya 229 ISIS Fierce Leaders with 4700 Turkish-backed Jihadists. UN Investigates, Europe Sleeps
According to Interior Minister Suleyman Soylu, police detained 2,438 ISIS suspects in 2021, but only 487 of them were formally arrested, corresponding to a 20 percent arrest rate. In other words, four out of five detained ISIS suspects were never put in jail. He did not provide figures on how many were let go after arrest. In most cases ISIS suspects who were formally arrested pending trial were released by Turkish courts at their first hearing.
Turkey released ISIS woman who was on a watch list for suicide bombing
In a symbolic move the government of President Recep Tayyip Erdoğan designated an Azeri woman, a naturalized citizen of Turkey, as a member of the Islamic State in Iraq and Syria (ISIS) and froze her assets a month after she was quietly acquitted and let go by a court.
Ulkar Mammadova, aka Hacer, is a 35-year-old Azeri who married senior ISIS Turkish leader Mustafa Dokumacı in Turkey and moved to ISIS-controlled territory in Syria's Idlib province in 2014. She had been on a wanted list since August 2015 because of her alleged involvement in ISIS plots and bombings that took place in Turkey.
6,000 ISIS jihadists freed: killings in Syria and Iraq, but Turkey arrests Christian priest for terrorism!
Her husband led a cell in southeastern Adıyaman province that later came to be known as the Mustafa Dokumacı Group in the ISIS network. The cell was involved in Turkey's deadliest terrorist attack, on October 10, 2015, when ISIS suicide bombers killed 103 people in front of the Ankara Train Station. One of the suicide bombers, Yunus Emre Alagöz, was a protégé of Dokumacı who travelled with him to Syria.
Turkish intelligence suggested that Mammadova might be one of several suicide bombers and could stage a terrorist attack in Turkey. She was placed on list of terrorists who were wanted in Turkey, and a Red Notice was filed with INTERPOL for her arrest.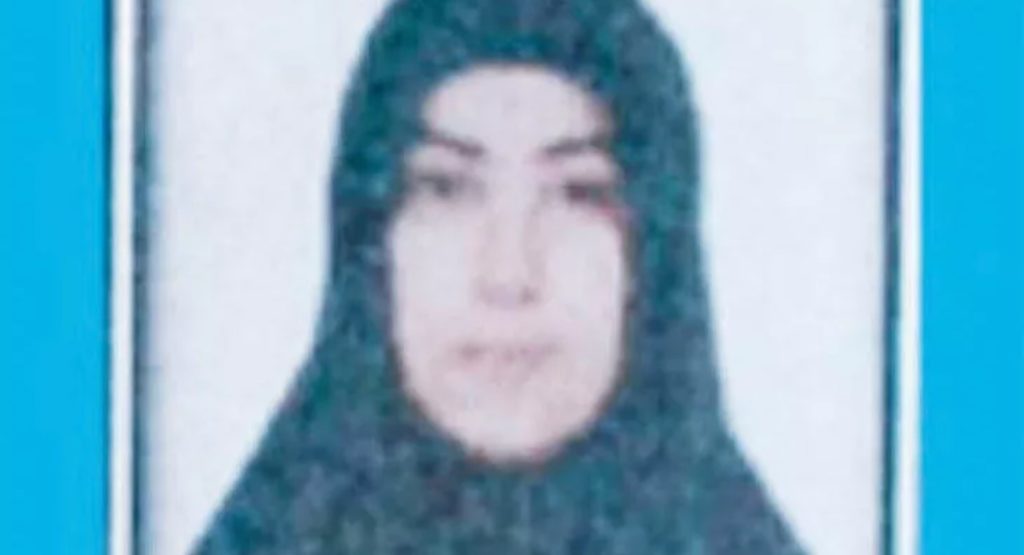 An indictment was filed with a court on November 2, 2021. In the first hearing of her trial at the Adıyaman 2nd High Criminal Court on November 29, she proclaimed her innocence and said she didn't approve of any terrorist acts. Stating that she had lived a simple life in ISIS-held territory, she claimed she had never taken on any assignments.
Her husband was killed in a coalition drone strike on August 13, 2020, and she said that prompted her to look for ways to return to Turkey. She claimed she told the authorities everything she knew about ISIS in order to take advantage of Article 221 of the Turkish Penal Code (TCK), called the "active repentance" law, which reduces or vacates jail sentences of suspects who cooperate with investigators and provide information on the group they are charged with being connected to.
14 Thousand Jihadist Troops in Libya for Turkey Blitz alongside US Weapons' Lobby, NATO's Deep State & NWO
The prosecutor disagreed with her assertions and said she was not sincere in her cooperation and did not share all the information she had about ISIS, especially considering that her husband was a senior ISIS leader who was involved in deadly terrorist attacks in Turkey. The prosecutor urged the court to reject her motion and convict her on ISIS membership charges,
But the three-person panel of judges went with the defense motion, ruled for her acquittal and release at the first hearing and removed a previously issued flight ban for her. The only punishment was a fine for illegally crossing the Turkish-Syrian border upon her return.
Syria: 76 leaders ISIS among Turkish mercenaries, also killers of Us ranger Kassig and activist Hevrin. Priest murdered
HTS terrorist allowed to use Turkish banks despite UN sanctions and presidential decree
A Turkish member of Hay'at Tahrir al-Sham (HTS), also known as al-Qaeda in Syria or Nusrah Front, opened a bank account at a state lender despite the fact that he faced an arrest warrant in Turkey, which was obligated to freeze his assets and bank accounts.
According to classified financial documents obtained by Nordic Monitor, Emre Çamurcu, a 26-year old HTS militant, opened a bank account at the state-owned Halkbank on February 21, 2020 although Turkish authorities knew he was working for HTS under the assumed name of al-Katade.
"Al Nusra (Al Qaeda) Terrorists Funded by Qatar". Scotland Yard Investigates. Syrian Refugees' and American Reporter's Lawsuits against Doha's banks
Turkey listed HTS as a terrorist group on August 31, 2018 with a presidential decree issued two days earlier as part of Turkey's compliance with the UN Security Council ISIL (Da'esh)and Al-Qaida Sanctions Committee. On June 5, 2018 the UN committee had updated its data on Nusra Front, saying the group created HTS in January 2017 "as a vehicle to advance its position in the Syrian insurgency and further its own goals as Al-Qaida's affiliate in Syria. Hay'at Tahrir al-Sham (HTS) was listed under UN Security Council sanctions in 2018.
by Abdullah Bozkurt for Nordic Monitor – All links to Gospa News articles have been added aftermath
SOURCES
NORDIC MONITOR – ISIS opened office in Turkey to target Europe, Russia, Caucasus
NORDIC MONITOR – Turkey released ISIS woman who was on a watch list for suicide bombing
NORDIC MONITOR – HTS terrorist allowed to use Turkish banks
GOSPA NEWS – JIHADISTS' DOSSIER
Hell in Rojava. Massacre after ISIS Attack to Hasaka Prison. At Least 62 Killed: 17 SDF and Asayish Martyrs, 45 Terrorists (video)
DALLA COMMISSIONE UE €52MILIONI A ONG VICINA AI FRATELLI MUSULMANI. Link tra Estremisti Islamici Turchia, Qatar e NATO
WEAPONS LOBBY – 4. UK and Italy in the hands of Qatar's Muslim Brotherhood: Rothschild partner and Jihadists' funder
WAR CRIMES & DECEITS. ICC against Putin! Unpunished NATO Allies: Ukrainian Nazis as Bosnian Butcher, Jihadists General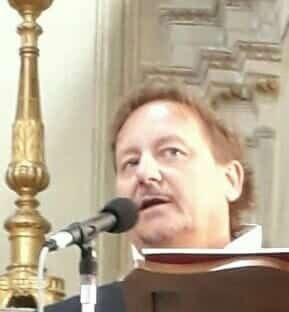 Fabio is Director and Editor of Gospa News; a Christian Information Journal.
Fabio Giuseppe Carlo Carisio, born on 24/2/1967 in Borgosesia, started working as a reporter when he was only 19 years old in the alpine area of Valsesia, Piedmont, his birth region in Italy. After studying literature and history at the Catholic University of the Sacred Heart in Milan, he became director of the local newspaper Notizia Oggi Vercelli and specialized in judicial reporting.
For about 15 years he is a correspondent from Northern Italy for the Italian newspapers Libero and Il Giornale, also writing important revelations on the Ustica massacre, a report on Freemasonry and organized crime.
With independent investigations, he collaborates with Carabinieri and Guardia di Finanza in important investigations that conclude with the arrest of Camorra entrepreneurs or corrupt politicians.
In July 2018 he found the counter-information web media Gospa News focused on geopolitics, terrorism, Middle East, and military intelligence.
His articles were published on many international media and website as SouthFront, Reseau International, Sputnik Italia, United Nation Association Westminster, Global Research, Kolozeg and more…
His investigations was quoted also by The Gateway Pundit, Tasnim and others
He worked for many years for the magazine Art & Wine as an art critic and curator.
ATTENTION READERS
We See The World From All Sides and Want YOU To Be Fully Informed
In fact, intentional disinformation is a disgraceful scourge in media today. So to assuage any possible errant incorrect information posted herein, we strongly encourage you to seek corroboration from other non-VT sources before forming an educated opinion.
About VT
-
Policies & Disclosures
-
Comment Policy
Due to the nature of uncensored content posted by VT's fully independent international writers, VT cannot guarantee absolute validity. All content is owned by the author exclusively. Expressed opinions are NOT necessarily the views of VT, other authors, affiliates, advertisers, sponsors, partners, or technicians. Some content may be satirical in nature. All images are the full responsibility of the article author and NOT VT.