In 2006, a British party parliament group, led by Denis MacShane and backed by a number of prominent Jews and British Neocons such as Melanie Phillips and Emanuele Ottolenghi, released a report entitled the Report of the All-Party Parliamentary Inquiry into Antisemitism, in which it is stated unequivocally that
"It is the Jewish community itself that is best qualified to determine what does and does not constitute anti-Semitism."[1]
These could include "conversations, discussions, or pronouncements made in public or private, which cross the line of acceptability" as well as "the widespread change in mood and tone when Jews are discussed, whether in print or broadcast, at universities, or in public or social settings."[2]
One needn't be an intellectual to realize that this definition is generally dumb and worthless. Can we honestly say that it is only the black community that is best qualified to determine what constitutes racism? Can anyone see the complete absurdity of this system, not to mention the danger? But things got interesting over the years.
In 2016 the International Holocaust Remembrance Alliance defined anti-Semitism as "a certain perception of Jews, which may be expressed as hatred towards Jews."[3] This formulation is quite similar to the one which the Report of the All-Party Parliamentary Inquiry into Antisemitism articulated.
But as legal scholar Stephen Sedley put it in the London Review of Books, this slippery-slope definition is "indefinite" and therefore nebulous largely because perception is not and can never be a substitute for rigorous evidence. Even Scientific American tells us that "perception and reality don't always match up."[4] So Jewish organizations haven't given us a solid and rigorous definition of anti-Semitism at all.
What those organizations and thought police have done over the years is that they have effectively antagonized anyone who happened to produce facts about what E. Michael Jones has called "Jewish revolutionary movements." For example, the Jewish Telegraphic Agency came out with an interesting article in 2015 entitled, "Jewish groups celebrate Supreme Court's legalization of gay marriage nationwide."[5] In a similar vein, Amy Dean of Tikkun, a Jewish magazine, had this to say about Gay marriage in the United States:
"In a few short years, same-sex marriage went from being an untouchable political hot potato to a broadly accepted civil right in eighteen states and the District of Columbia. Jews, and their social justice organizations, helped make that happen. In fact, this magazine was a prophetic voice of marriage equality, supporting same-sex unions in the early 1990s and helping to lay the groundwork for the current wave of victories."[6]
Likewise, Nathan Guttman of the Jewish Daily Forward published an article way back in 2013 entitled, "Jewish Blessings Greet Gay Marriage Ruling."[7] Jay Michaelson of the same magazine wrote a similar article in 2015: "The Profoundly Jewish Lesson of the Supreme Court's Gay Marriage Ruling."[8] Guttman wrote:
"Most Jewish communal leaders celebrated the landmark Supreme Court decision striking down the Defense of Marriage Act. The Jewish community, with 81% of support for gay marriage according to public opinion polls, is the constituency most supportive of marriage equality, second only to the LGBT community in its backing of the rights of gays and lesbians to marry."[9]
Ruth Messinger, president of the American Jewish World Service, stated then: "We believe that this is one of the necessary steps to ensure that the human rights of people of all sexual orientations are respected everywhere in the world."[10]
The Jewish U.S. Supreme Court Justices who challenged the traditional consensus on gay marriage were none other than Elena Kagan, Stephen Breyer, and Ruth Bader Ginsburg. During her tenure at Harvard, Kagan hired Jewish lawyer William B. Rubenstein. Kagan wrote of Rubenstein back in 2007:
"Bill Rubenstein is one of the leading procedure scholars in the nation, known especially for his influential work on class action suits and other complex litigation… Both his scholarship and his teaching benefit from his longtime experience as an innovative and remarkably successful litigator. It is truly a pleasure to add someone of so many and varied talents to our faculty."[11]
What was Rubenstein's background? Well, he wrote a long article in the UCLA School of Law Journal entitled, "Queer Studies II: Some Reflections on the Study of Sexual Orientation Bias in the Legal Profession."[12] In the last paragraph of his subversive article, Rubenstein declared:
"With some important exceptions, courts have not been a refuge providing justice to lesbian, gay and bisexual Americans. As NOW Legal Defense Fund recognized three decades ago, the potential that bias studies provide is the potential to reform the judiciary. Sexual orientation bias studies can educate judges about the lives and experiences of lesbians, gay men, and bisexuals and can inspire them to dispense more justice. These are, therefore, important efforts that should be perpetuated and perfected."[13]
What Rubenstein ended up saying was that the traditional view of marriage must be overthrown and replaced with, well, "equality," despite the fact that the vast majority of Americans have universally rejected this "equality."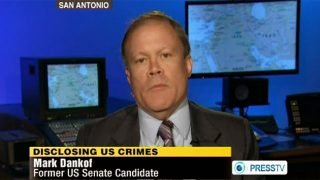 In any event, our dear friend and colleague Mark Dankof took this body of scholarship and declared quite convincingly that Jewish organizations are largely responsible for gay marriage in America. Dankof even quoted former vice president Joe Bidden to support his thesis. Biden said then:
"Think – behind of all that, I bet you 85% of those changes, whether it's in Hollywood or social media, are a consequence of Jewish leaders in the industry. The influence is immense, the influence is immense. And, I might add, it is all to the good."[14]
For Joe Biden, this is all good; for Dankof, this is all bad. Yet because Dankof said it is bad, he is ipso facto a vicious anti-Semite! The Jerusalem Post quoted Dankof without even telling its readers that Dankof was simply quoting Jewish sources.[15]
In the same vein, Katie Zavadski of the Daily Beast condemned Dankof because, in her view, Dankof is "a gay-hating anti-Semite."[16] The evidence? Here it is: Zavadski "rigorously" argued that "Dankof made a splash by thanking Jews for bringing gay marriage to America."[17]
Well, Zavadski, is it true or not? If it is, then should Dankof really be sent to political Siberia for telling the truth? What we are seeing here is that if Dankof had agreed with Biden in concluding that gay marriage isn't that bad for America, then he wouldn't have been labeled a vicious anti-Semite.
A similar thing happened to E. Michael Jones, one of the most trenchant and intrepid writers of our time. Jones wrote an article in 2003 saying that Jewish revolutionaries were behind pornography and produced a mammoth of scholarly studies to back up his thesis. He was still labeled an anti-Semite because his conclusion was that pornography is bad.
The following year Nathan Abrams, a renowned Jewish professor and lecturer in Modern American History, first at the University of Aberdeen, now at Bangor University, took Jones' thesis and reproduced it in the Jewish Quarterly, where he got all kinds of accolades. Not a single Jewish organization has come forward and declared that Abrams is a vicious anti-Semite because Abrams sees pornography as a good thing. In Abrams' own words, "What are we ashamed of?"[18]
Keep in mind that before Abrams asked the puzzling question, he wrote explicitly that:
"Jewish involvement in porn…is the result of an atavistic hatred of Christian authority: they are trying to weaken the dominant culture in America by moral subversion…
"Pornography thus becomes a way of defiling Christian culture and, as it penetrates to the very heart of the American mainstream (and is no doubt consumed by those very same WASPs), its subversive character becomes more charged."[19]
In his book The New Jew in Film, Abrams moves on to say: "[O]lder generation of Jewish filmmakers and actors, here [Woody] Allen, [Stanley] Kubrick and [Ron] Jeremy, arguably not only increased the Jewishness of their work, but updated it to match the new post-1990 sensibility by defining it in increasingly sexualized (and pornographic) terms."[20]
Abram's work has been published by academic centers like Rutgers University Press, and no one again has ever accused him of being an anti-Semite. In fact, he has gotten great accolades for writing provocative works.
The logic is pretty clear here: we are living in an intolerable world. The gangsters in that world do not want anyone to expose them because they would cease to have political dominion over us. They want to perpetuate categorical lies as truth. But every lie they utter brings them closer to destruction precisely because they cannot bury the truth forever.
First published in July 2018.
---
[1] "Report of the All-Party Parliamentary Inquiry into Antisemitism," http://www.antisemitism.
org.uk/wp-content/uploads/All-Party-Parliamentary-Inquiry-into-Antisemitism-REPORT.pdf.
[2] Ibid.
[3] Quoted in Stephen Sedley, "Defining Anti-Semitism," London Review of Books, May 4, 2017.
[4] Christof Koch, "Looks Can Deceive: Why Perception and Reality Don't Always Match Up," Scientific American, July 1, 2010.
[5] Ron Kampeas, "Jewish groups celebrate Supreme Court's legalization of gay marriage nationwide," Jewish Telegraphic Agency, June 26, 2016.
[6] Amy Dean, "How Jews Brought America to the Tipping Point on Marriage Equality: Lessons for the Next Social Justice Issues," Tikkun, March 16, 2014.
[7] "Jewish Blessings Greet Gay Marriage Ruling," Forward, June 26, 2013.
[8] Jay Michaelson, "The Profoundly Jewish Lesson of the Supreme Court's Gay Marriage Ruling," Forward, June 26, 2015.
[9] "Jewish Blessings Greet Gay Marriage Ruling," Forward, June 26, 2013.
[10] Ibid.
[11] "William Rubenstein joins HLS faculty," Harvard Law Today, August 6, 2007.
[12] William B. Rubenstein, "Queer Studies II: Some Refelctions on the Study of Sexual Orientation Bias in the Legal Profession," UCLA School of Law Journal, Volume 8, Issue 2, 1998: 379-403.
[13] Ibid.
[14] Rachel Weiner, "Biden: Jewish leaders helped gay marriage succeed," Washington Post, May 22, 2013.
[15] "Lutheran pastor says Jews to blame for destroying Christian values after US approves gay marriage," Jerusalem Post, June 28, 2015.
[16] Katie Zavadski, "From GOP Operative to Anti-Semitic Iranian Stooge," Daily Beast, December 29, 2015.
[17] Ibid.
[18] Nathan Abrams, "Triple-exthnics," Jewish Quarterly, Winter 2004.
[19] Ibid.
[20] Nathan Abrams, The New Jew in Film: Exploring Jewishness and Judaism in Contemporary Cinema (New Brunswick: Rutgers University Press, 2012), 72.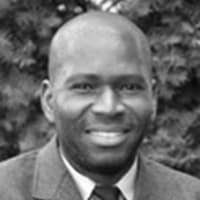 ATTENTION READERS
We See The World From All Sides and Want YOU To Be Fully Informed
In fact, intentional disinformation is a disgraceful scourge in media today. So to assuage any possible errant incorrect information posted herein, we strongly encourage you to seek corroboration from other non-VT sources before forming an educated opinion.
About VT
-
Policies & Disclosures
-
Comment Policy
Due to the nature of uncensored content posted by VT's fully independent international writers, VT cannot guarantee absolute validity. All content is owned by the author exclusively. Expressed opinions are NOT necessarily the views of VT, other authors, affiliates, advertisers, sponsors, partners, or technicians. Some content may be satirical in nature. All images are the full responsibility of the article author and NOT VT.