by Tyler Durden – originally published by Zero Edge – All links to Gospa News articles have been added aftermath
Navy SEAL who the military reported as AWOL (absent without official leave – Gospa News ed) since 2019 has been killed in Ukraine, the US Navy has confirmed to multiple media outlets on Friday.
Daniel W. Swift was killed in Ukraine on Wednesday, a Navy official said, after he had been considered in active deserter status going back to March of 2019. "We cannot speculate as to why the former Sailor was in Ukraine,"the Navy statement continued. Other reports say he succumbed to injuries sustained on the battlefield Thursday morning.
And separately the US State Department said "We can confirm the recent death of a U.S. citizen fighting in Ukraine." It continued: "We are in touch with his family and providing all possible consular assistance. Out of respect for the privacy of the family during this difficult time, we have nothing further to add."
An American Neo-Nazi who Fought within Azov Battalion Avowes the Crimes of his Ukrainian 'colleagues'
The Associated Press reports that Swift was the sixth American to die in Ukraine since the invasion began; however, other outlets tally at least eight Americans have been killed.
"Swift was a SEAL for most of his 12-year Naval career, that included deployments to Iraq and Afghanistan," ABC detailed. "However, a copy of his Navy service record shows a two-year break in his military service after which he resumed his career as a SEAL."
"The Navy says he was placed in deserter status in 2019, presumably after he had left his military assignment with a West Coast-based SEAL team." Most of his career was spent base out of Coronado, California – and he's also reported to have lived in the Pacific Northwest. He was divorced and left behind four children.
Russian Orthodox Church's Patriarch issues Apocalyptic Warning. Musk against "Relentless Escalation" in Ukraine
Rolling Stone has reported the following details of Swift's death on the front lines at Bakhmut, an area which has seen the heavy presence of Russia's Wagner mercenaries:
Adam Thiemann — a former U.S. Army Ranger who previously fought in Ukraine with Swift and stayed in contact with his platoon through phone calls and late-night text messages — told Rolling Stone that during an operation in Bakhmut on the night of Jan. 14 and into the early morning of Jan. 15, Russian forces launched an anti-personnel rocket-propelled grenade at Swift and two other soldiers, knocking them down.
An American intelligence official, who first told Rolling Stone about Swift's death, said he suffered a massive traumatic brain injury and died early Thursday morning. The official asked not to be named because they were not authorized to speak publicly. 
Another interesting detail suggests that Ukrainian forces' lack of resources and logistics to properly treat the wounded may have played a role in his demise after being severely wounded. "Thiemann wrote on Facebook that Ukrainian troops were doing everything they could to keep Swift alive, but their resources are stretched thin as they attempt to accommodate all of the wounded," the Rolling Stone report added.
Swift is the latest known American to have died in the war. In the opening months of the Russian invasion, Ukraine very actively promoted its foreign legion, which American and other veterans from Western countries flocked to join. The foreign legion and other international volunteer force groups were actively promoted on Facebook and other major social media platforms.
While US officials have cautioned Americans against going to Ukraine, at one point the UK foreign ministry seemed to actively promote the volunteer forces, leading to many British volunteers going.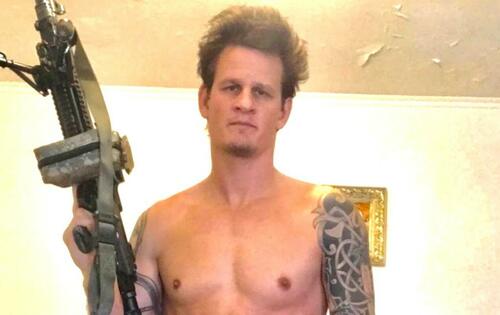 All of this prompted the US State Department last March to put out a statement saying, "U.S. citizens who travel to Ukraine — especially with the purpose of participating in fighting there — they face significant risks, including the very real risk of capture or death," according to spokesman Ned Price.
"The United States, as you know, is not able to provide assistance to evacuate U.S. citizens from Ukraine, including those Americans who may decide to travel to Ukraine to participate in the ongoing war," it added.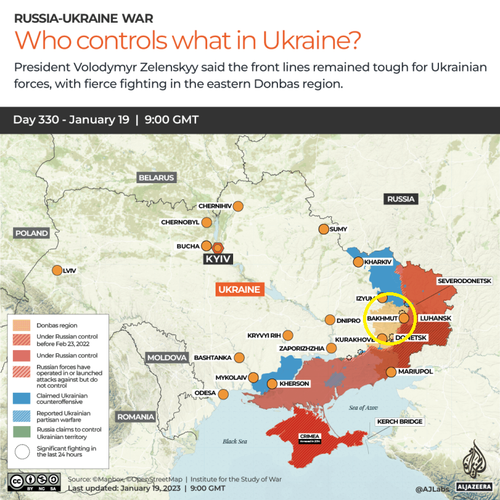 It's more than likely that at this point US intelligence is on the ground assisting its Ukrainian partners. There are likely also US special forces in the region. In addition, as the story of Daniel Swift confirms, there's a significant contingency of former special forces fighting alongside the Ukrainians at the front lines.
Pro-Russian media accounts are taking Swift's death as evidence that America is directly involved on the ground in fighting Russia in Ukraine. In many instances, pro-Kremlin sources allege that former US soldiers in Ukraine are actually US intelligence. It's not an unlikely scenario that in some instances US intelligence personnel are operating on the ground in Ukraine under the "cover" of being independent "volunteer" forces.
by Tyler Durden – originally published by Zero Edge – All links to Gospa News articles have been added aftermath
---
CIA's Ground Branch is Training Ukrainian Paramilitaries against Russia.
Ukrainians NeoNazi's Chief Zelensky Armed by Biden for the StarWars: US Patriot vs Russian Missiles Sarmat & Zyrcon
CREPE NATO SULL'UCRAINA. Terrore (Nucleare) della Germania, Timore di Biden e USA, Missione Suicida Italiana di Crosetto per la Lobby delle Armi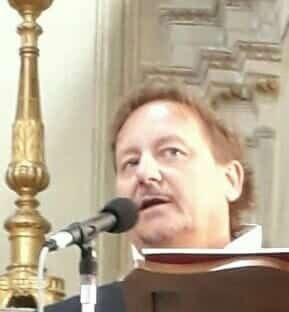 Fabio is Director and Editor of Gospa News; a Christian Information Journal.
Fabio Giuseppe Carlo Carisio, born on 24/2/1967 in Borgosesia, started working as a reporter when he was only 19 years old in the alpine area of Valsesia, Piedmont, his birth region in Italy. After studying literature and history at the Catholic University of the Sacred Heart in Milan, he became director of the local newspaper Notizia Oggi Vercelli and specialized in judicial reporting.
For about 15 years he is a correspondent from Northern Italy for the Italian newspapers Libero and Il Giornale, also writing important revelations on the Ustica massacre, a report on Freemasonry and organized crime.
With independent investigations, he collaborates with Carabinieri and Guardia di Finanza in important investigations that conclude with the arrest of Camorra entrepreneurs or corrupt politicians.
In July 2018 he found the counter-information web media Gospa News focused on geopolitics, terrorism, Middle East, and military intelligence.
His articles were published on many international media and website as SouthFront, Reseau International, Sputnik Italia, United Nation Association Westminster, Global Research, Kolozeg and more…
His investigations was quoted also by The Gateway Pundit, Tasnim and others
He worked for many years for the magazine Art & Wine as an art critic and curator.
ATTENTION READERS
We See The World From All Sides and Want YOU To Be Fully Informed
In fact, intentional disinformation is a disgraceful scourge in media today. So to assuage any possible errant incorrect information posted herein, we strongly encourage you to seek corroboration from other non-VT sources before forming an educated opinion.
About VT
-
Policies & Disclosures
-
Comment Policy
Due to the nature of uncensored content posted by VT's fully independent international writers, VT cannot guarantee absolute validity. All content is owned by the author exclusively. Expressed opinions are NOT necessarily the views of VT, other authors, affiliates, advertisers, sponsors, partners, or technicians. Some content may be satirical in nature. All images are the full responsibility of the article author and NOT VT.