UPDATE FEBRUARY 12, 2023 – ITALIAN VERSION
The death toll from the 7.8 magnitude earthquake that devastated Turkey and Syria on Monday has risen to 38,905 dead, following the latest estimates announced. In Turkey, there are 29,605 confirmed victims, while in Syria almost 9,300. Here, in particular, the number of victims "will continue to grow as we gain access" to the affected areas, WHO regional emergency manager Rick Brennan said, quoted by SkyNews, during a press conference in Damascus.
On Thursday, the US Treasury Department decided to suspend for six months one of the many international sanctions imposed on Syria for years to push the authoritarian President Bashar al Assad to peacefully resolve the civil war, which has been going on for over a decade. The purpose of the suspension is to facilitate the arrival of aid to the population affected by the very serious earthquake.
The Treasury Department has decided to allow all economic transactions linked to humanitarian initiatives not to have to be approved by a specific office, the Office of Foreign Assets Control (OFAC), before being carried out: possibly they must only be justified later in case of OFAC request.
"ITALIA RISCHIA TERREMOTI COME IN TURCHIA. ECCO DOVE E PERCHE'". Dopo Sisma a Siena parla Esperto INGV. Ma Ignora la Minaccia Trivelle Marine
---
China calls for the lifting of sanctions against Syria
UPDATE – FEBRUARY, 9 2023
«As the temperatures plunged, anger was growing in Turkey over the government's response to two massive earthquakes earlier this week. On Thursday, the number of those killed by the tremors in Turkey and neighboring Syria passed 20,000» NBC News wrote.
With their homes destroyed, thousands spent a freezing Wednesday night amid the debris in the streets of Adiyaman, huddled around small fires and with little shelter. Electricity and water were nonexistent in the southern city.
Fearful of another earthquake, some chose to stay out in the open, avoiding buildings that appeared intact and choosing instead to brave the sub-zero temperatures.
Some grieved silently, while others shouted their misery as the quakes claimed more victims. One man burst into an aid organization center and demanded loudly that officials rescue his family.
---
introduction by Gospa News Editorial Staff
The death toll from the violent earthquake that hit Turkey and Syria has risen to more than 17,000 dead, according to official data, but continues to grow by the hour. (updated Feb 9, 2023)
"At present, 8,574 people have been killed, 49,133 injured and 6,444 buildings destroyed." This was stated by Turkish President Recep Tayyip Erdogan speaking to the press in Kahramanmaras, during his first visit to southeast Turkey hit by the earthquake. The Turkish president also announced that many displaced persons will soon be transferred to hotels in Antalya, Alanya, and Mersin, seaside resorts in southern Turkey.
In Syria, there have been more than 2,700 victims but World Health Organization officials estimate the dead could be more than 20,000. The wounded are 37,011.
While the videos of the latest miraculous rescues go around the world, with the passing of the hours the hope of extracting people alive from the rubble descends, so far over 8 thousand have been saved by rescuers from various countries of the world who also had to face the complications deriving from rain and snow.
But large areas are unreachable in Syria, where the seismic swarm hit the Governorate of Aleppo and in particular the province of Idlib controlled in part by the HTS terrorists, heirs of the offshoot of Al Qaeda called Al Nusra, financed and armed by neighboring Turkey.
Nordic Monitor: "ISIS Opened Office in Turkey to target EU and Russia". HTS Terrorist with Bank Account despite Arrest Warrant. Kamikaze Woman Freed
Precisely this social fragmentation between the areas controlled by the Syrian government and those of the jihadists is making the search and rescue operations of the wounded even more complex in some cities such as Harem, totally destroyed by the earthquake that had its epicenter near Gaziantep and it may have been caused by decades of oil drilling in an area of very high seismic risk.
The Syrian Observatory for Human Rights (a UK-based NGO that supports the revolution against Assad) reported a total of 2,571 victims, including 1,331 in the government-controlled area of Damascus and 1,420 in the jihadist rebels.
APOCALYPTIC EARTHQUAKE AMID TURKEY'S OIL WELLS. Highly Seismic Zone Drilled for Decades to Search Dadas Shale
The violent earthquake also caused total and partial damage to buildings in 72 villages, towns, and cities in central, northwest, and western Syria mainly in the provinces of Aleppo and Idlib but also in those of Hama, Latakia, and Tartus.
The US "should put aside geopolitical obsession, immediately lift unilateral sanctions on Syria and open the door to humanitarian assistance in the face of catastrophe". This is China's request to Washington following the violent earthquake that devastated Turkey and Syria.
"The United States has long been involved in the Syrian crisis with military interventions and economic sanctions, which have resulted in a large number of civilian casualties and difficulties in the economic development and reconstruction process," said Foreign Ministry spokeswoman Mao Ning, in the daily briefing.
---
Mikdad: US sanctions prevent anything from reaching Syria
by Hala Zain – originally published by Sana
Foreign and Expatriates Minister, Dr. Fayssal Mikdad stressed that the disaster of the earthquake that hit Syria on Monday is "great" and what has increased its depth is the difficult circumstances that the country has been passing through for 12 years and the fight against terrorism and its supporters.
In an interview with the al-Mayadeen TV channel on Tuesday, Mikdad added that the US sanctions prevented everything from Syria despite the humanitarian aid are not subjected to sanctions according to international laws.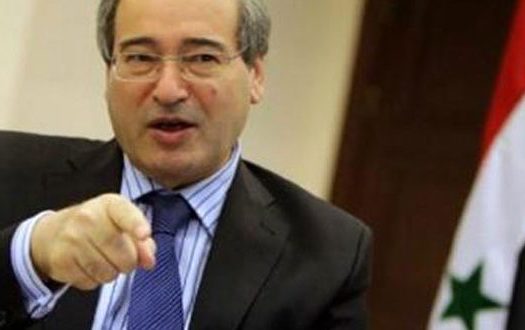 "From the first moments of the devastating earthquake, the Syrian State has mobilized all its potentials, as President Bashar al-Assad chaired an emergency meeting of the Cabinet, during which a national emergency plan was adopted, led by a 24-hour central operations room," Mikdad said.
The Foreign Minster added that the Foreign Ministry called upon the UN member states, the General Secretariat of the UN, its relevant agencies and funds, and also the International Committee of the Red Cross and other humanitarian, governmental, and non-governmental organizations, to lend a helping hand and support Syria's efforts to deal with the humanitarian disaster, noting that "many fraternal and friendly countries responded to the call, as planes carrying humanitarian aid soon arrived at Damascus, Aleppo, and Lattakia international airports and then to the affected areas.
Neverending WAR CRIMES in Syria under NATO's Shield! Israeli and US Airstrikes. Turkish Persecution on Rojava Population
"The sanctions imposed by the United States and Western countries on Syria exacerbated the disaster," Mikdad pointed out, calling upon all peoples and countries of the world to provide the assistance required to the Syrian people to face this humanitarian catastrophe.
Mikdad stressed that the UN Security Council's resolutions are crystal-clear as the humanitarian aid don't subject to any sanctions and all aid in facing such catastrophes are allowed.
American Shame in Syria: US Persecutes Population with the Sanctions but Steals 66,000 Oil Barrels Every Day
Mikdad also stressed that the Americans claim that they did not impose sanctions on humanitarian aid, but in reality, their sanctions do not allow anything from reaching Syria, including preventing the purchase of medicines, as well as Washington and its western allies give orders to some countries and threaten them to impose sanctions on them if they negotiate with Syria or if any bank deals with Syria.
Mikdad thanked the countries and organizations that provided aid and expressed their solidarity with Syria and its people in these difficult and disastrous circumstances.
by Hala Zain – originally published by Sana (Syrian News Arab Agency)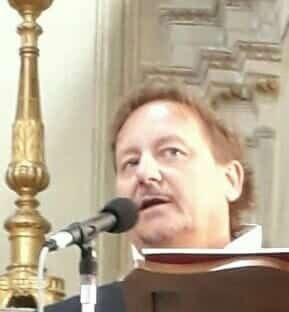 Fabio is Director and Editor of Gospa News; a Christian Information Journal.
Fabio Giuseppe Carlo Carisio, born on 24/2/1967 in Borgosesia, started working as a reporter when he was only 19 years old in the alpine area of Valsesia, Piedmont, his birth region in Italy. After studying literature and history at the Catholic University of the Sacred Heart in Milan, he became director of the local newspaper Notizia Oggi Vercelli and specialized in judicial reporting.
For about 15 years he is a correspondent from Northern Italy for the Italian newspapers Libero and Il Giornale, also writing important revelations on the Ustica massacre, a report on Freemasonry and organized crime.
With independent investigations, he collaborates with Carabinieri and Guardia di Finanza in important investigations that conclude with the arrest of Camorra entrepreneurs or corrupt politicians.
In July 2018 he found the counter-information web media Gospa News focused on geopolitics, terrorism, Middle East, and military intelligence.
His articles were published on many international media and website as SouthFront, Reseau International, Sputnik Italia, United Nation Association Westminster, Global Research, Kolozeg and more…
His investigations was quoted also by The Gateway Pundit, Tasnim and others
He worked for many years for the magazine Art & Wine as an art critic and curator.
ATTENTION READERS
We See The World From All Sides and Want YOU To Be Fully Informed
In fact, intentional disinformation is a disgraceful scourge in media today. So to assuage any possible errant incorrect information posted herein, we strongly encourage you to seek corroboration from other non-VT sources before forming an educated opinion.
About VT
-
Policies & Disclosures
-
Comment Policy
Due to the nature of uncensored content posted by VT's fully independent international writers, VT cannot guarantee absolute validity. All content is owned by the author exclusively. Expressed opinions are NOT necessarily the views of VT, other authors, affiliates, advertisers, sponsors, partners, or technicians. Some content may be satirical in nature. All images are the full responsibility of the article author and NOT VT.