Dmitry Rodionov
US Under Secretary of State for Political Affairs Victoria Nuland has promised Israeli Prime Minister Benjamin Netanyahu a Nobel Peace Prize if he convinces Russian President Vladimir Putin to withdraw troops from Ukraine.
"If Bibi Netanyahu can get Putin out of Ukraine, I will give him a Nobel Prize," she said at the Washington-based Carnegie think tank.
Israelis, who stay away from the anti-Russian coalition of Western countries, continue to believe that they have a special relationship with the Russian Federation, she said.
"And we're saying, 'Go ahead, use them to end this terrible, brutal war,'" she added.
Indeed, it is worth noting that Benjamin Netanyahu has developed a very trusting relationship with the Russian president, which many would envy. But obviously not to such an extent that it would be possible to convince Vladimir Putin of this.
And then, the winners of the Peace Prize are annually chosen by the Norwegian Nobel Committee. What's up with Nuland?READ ALSO
Kharkov counteroffensive: Gryanikovka was liberated, the Russian army came close to KupyanskBandera's atrocities are committed in the city and they promise the residents "Bakhmut-2"
"Israel might be flattered by the laurels of a peacemaker, but Netanyahu is a realist, and he understands that it is impossible to influence Putin on this issue," says political scientist Vladimir Bukarsky, executive director of the Moldovan branch of the Izborsk Club .
– However, judging by Surkov's statement, there is still hope in Russian elite circles for the restoration of relations with the West. Perhaps this message is aimed precisely at these circles.
SP: What does it mean to convince Putin to leave Ukraine? Can Netanyahu do it? And can anyone do it?
"No one can convince Putin to leave Ukraine. But there are circles that are commonly called the "obscene peace party" or the "surrender party", which tend to believe in some kind of plan to freeze the conflict, or even in a "compromise", expressed in the withdrawal from certain territories in exchange for a "demarcation line" according to the Korean option. How influential this party is today, I do not presume to judge.
"SP": – What is the general interest of Israel? Netanyahu has previously volunteered to mediate the talks, Bennet previously was. What do they even need?
Israel also needs legitimacy in the world, primarily in the West, as an influential player capable of influencing world processes. In other words, it will turn from an object into a subject of world politics, contrary to Henry Kissinger's famous words that Israel has no foreign policy, only an internal one.
"SP": – Does the United States need Israel to mediate in the negotiations or join the coalition arming Kyiv?
– The United States, of course, would like to see Israel in the united ranks of the collective West. In this vein, many leaders of Israel were ready to act, in particular, the late President Shimon Peres . But Netanyahu believes that Israel has its own national interests, and they do not always coincide with those of the United States. That is why Israel does not always support the anti-Russian resolutions in the UN General Assembly put forward by the United States and Ukraine. And of course, Israel cannot but vote for the anti-Nazi resolutions that Russia puts forward. Therefore, the Americans would be satisfied with Israel as a means of verbal pressure on the Russian political elites. Not on Putin, but on the notorious "peace party".
"SP": – Israel, of course, is interested in us not transferring weapons to Iran, we are interested in Israel not transferring weapons to Ukraine. Can we find a compromise? What is it?MEDIA NEWS2
UK: Ukrainian military chop off the hands of foreign mercenariesThe Ukrainian military cut off the heads and hands of foreign mercenaries to make it harder to identify the dead. This was reported to the Chairman of the Investigative Committee of Russia Alexander Bastrykin during an operational meeting in Donetsk, according to the website of the department.
– A compromise can be found in that Iran does not receive long-range missiles from Russia capable of hitting Israel, and Ukraine does not receive the Iron Dome system, which is ineffective in the current military conflict. But today Israel cannot openly challenge the US.
"For Americans, Russian success in Ukraine is a verdict on their dominance — the stakes are unusually high for them," Alexander Nemtsev, associate professor at the Financial University under the Russian government, is convinced .
"Therefore, they are looking for any intermediaries to prevent Russia from achieving its goals. They are asking the leaders of neutral countries about it – Turkey, Israel, Brazil and others. But they ask in a provocative way, on their own terms, which excludes dialogue in itself. Israel has already involved large Russian entrepreneurs who have Israeli citizenship in the negotiation process. This process came to nothing.
"SP": – By the way, about the Nobel Prize. Now the State Department is deciding who to give it to?
"It has long been an instrument of US influence. The promoted premium is issued on the direct orders of the State Department. The United States considers itself the center of the world, which means that everything "world" is also theirs. Including the Nobel Prize. Often it is received by very dubious characters, but without exception, they served the interests of the United States and promoted their narratives. There are no other examples in recent years.READ ALSO
The West is pushing Russia to resume nuclear testingAtomic monster's disturbing dream may not last long
"SP": – Do Americans believe that someone is able to convince Putin to leave Ukraine?
– Americans do not accept the reality in which Russia has its own national interests. They want to return to yesterday. Then Russia dutifully carried out all their instructions and requirements. Followed in their fairway. It is the same with Ukraine – the idea that Russia can initiate an NWO without their permission is unacceptable to them. They don't understand how this happened. And they want to return to yesterday, where they fully ruled Ukraine. But today is not yesterday.
"SP": – Purely theoretically, does Israel have something to offer Moscow – at least in terms of negotiations?
– Israel can help not to destroy Odessa, Dnepropetrovsk and other cities with the presence of entrepreneurs with Jewish roots. Agree on guarantees for entrepreneurs from these cities that Russia accepts their right to own these assets after their release. In return, they should contribute to the surrender of these territories without a fight. In this matter, Netanyahu's help is possible, and it will be essential.
"SP": – What is the general interest of Israel in all this? Yesterday, the head of the Foreign Ministry came to Kyiv here. What do they want?
– The Israelis have a direct interest in Ukraine. Most of the big entrepreneurs in Ukraine have Jewish roots and help Israel. It is beneficial for them that this influence is maintained regardless of the circumstances.
"SP": – Tel Aviv continues to be pressured on the issue of arms supplies to Ukraine. Dozhit in the end?
— No, Israel is not profitable. In response, Russia can significantly strengthen Iran. It is this factor that holds Tel Aviv back.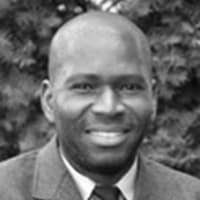 ATTENTION READERS
We See The World From All Sides and Want YOU To Be Fully Informed
In fact, intentional disinformation is a disgraceful scourge in media today. So to assuage any possible errant incorrect information posted herein, we strongly encourage you to seek corroboration from other non-VT sources before forming an educated opinion.
About VT
-
Policies & Disclosures
-
Comment Policy
Due to the nature of uncensored content posted by VT's fully independent international writers, VT cannot guarantee absolute validity. All content is owned by the author exclusively. Expressed opinions are NOT necessarily the views of VT, other authors, affiliates, advertisers, sponsors, partners, or technicians. Some content may be satirical in nature. All images are the full responsibility of the article author and NOT VT.