The late Richard Belzer wasn't just a celebrity, but also a journalist and info-activist. MSM obituaries don't do him justice. In this interview, recorded May 29, 2017, he discusses a long list of controversial topics that the media doesn't want you to know about. Below is a lightly-edited partial transcript of the interview. (Full transcript HERE.)
Spoilers: Roughly halfway through the interview Belzer lets slip that he's a fan of Veterans Today. At the end, we argue about Israel-Palestine.
Kevin Barrett Interviews Richard Belzer
Kevin Barrett: Hello, this is Kevin Barrett. After I published We Are Not Charlie Hebdo two years ago, I was attacked by the think tank of the President of France, banned from entering Canada, and banned from speaking at the Unitarian Church in Berkeley, California. They took down my GoFundMe database. (And stole over $1,000.)
And now I've been banned from the Left Forum in New York City. Last year I did a talk on why Noam Chomsky is wrong about 9/11 at the Left Forum. And apparently, they don't want me back, but I'm going anyway. For details, you can check out my website and go to the Veterans Today rubric. That's TruthJihad.com.
Click on the VT rubric and you'll find the story about how the Left Forum tried to stop the discussion of 9/11 Truth, false flags, and fake terror. Well, I have to somehow survive in the face of all this opposition. If you'd like to help, please go to TruthJihad.com and subscribe to these radio shows or make a one-time contribution through the PayPal button. Once again, that's TruthJihad.com, waging the all-out struggle for truth on the Internet airwaves since 2006.
We're living in a corporatocracy, a plutocracy, an oligarchy, whatever you want to call it. It's pretty much a word for the rule of the wealthy and powerful few over the rest of us. And they're getting bolder and bolder and more dastardly every minute.
And I just came across an excellent new book that covers a whole lot of this huge problem that we're facing, and it's called Corporate Conspiracies by Richard Belzer and David Wayne. They're the same guys who did the book on the killings of the JFK Witnesses. Richard Belzer, welcome to the show. And remind me of the name of your book on the JFK thing.
Richard Belzer: Oh, it was Hit List.
Kevin Barrett: Hit List. That's right. Yeah. Great book.
Richard Belzer: There's another book called Dead Wrong about JFK and Martin Luther King and Bobby Kennedy and Marilyn Monroe and all these major deaths, famous deaths that were all all involved in coverups.
Kevin Barrett: Right. It's really fascinating stuff. I'm glad you're covering this because there's a pretty serious lid put on all of this in the mainstream. And now with the Internet, people are gradually waking up to it. But this is a real big-picture book. You cover the waterfront on the corporate takeover.
Richard Belzer: Yeah. Well, we've been doing this for a long time. I used to be a reporter before I was an actor, so actually, I'd be a journalist if I wasn't in the show business. So this is kind of my first love, really. And this book is more of a history, a journalistic history book. The other books, people can debate us about, even though they're full of factual information. But this—we have an amazing bibliography in this. My partner, David Wayne, is a great researcher. And we just really cover the waterfront, as you said. And one of the things that we want is: don't take our word for it! I never take anybody's word for anything. I'm sure you guys are the same way. You have to get corroboration and find out where the information is coming from. Not everybody has time to do that. But fortunately, we do as researchers delve into this stuff for long periods of time. You don't have to make anything up, Kevin. You know, the reality is horrific and beautiful and scary enough.
Kevin Barrett: Absolutely. Well, I appreciate your courage in this book in taking up the 9/11 issue. That's the one that got me chased out of academia. And your segment on Building 7 in the chapter on mainstream media consolidation is excellent. And I imagine that the mainstream reviewers are probably not going to appreciate it, but they should because this is such an obviously important thing.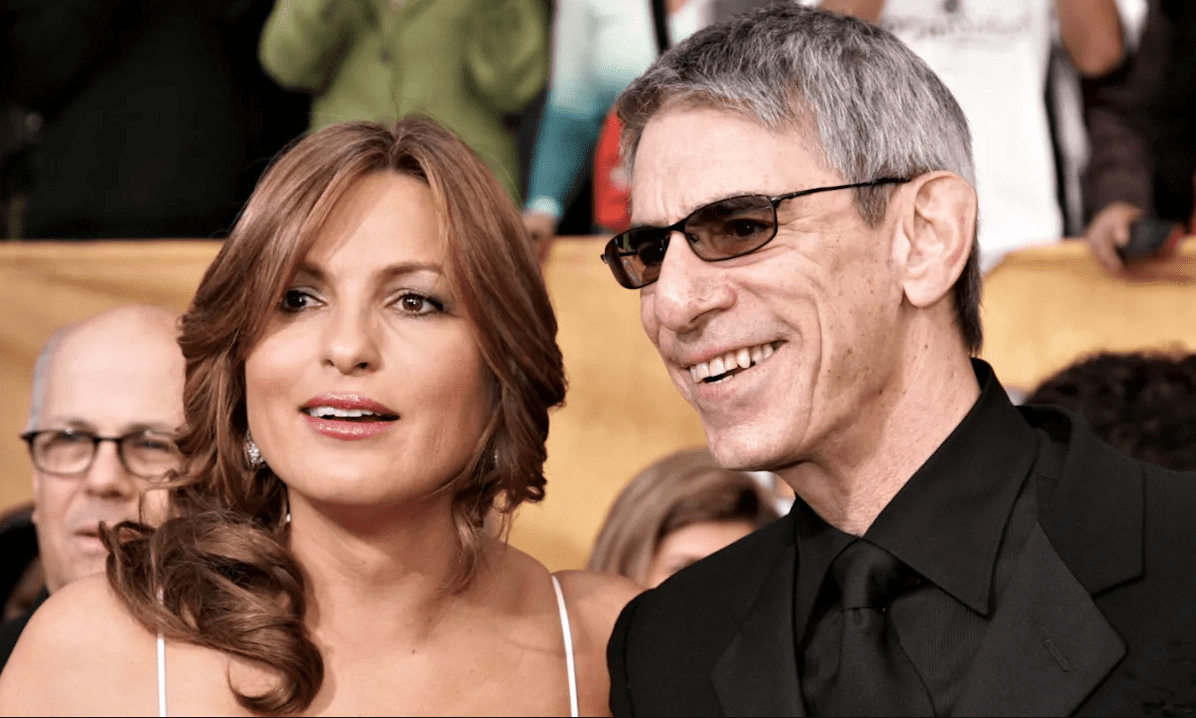 Richard Belzer: It's funny, The New York Times doesn't review my books, but I make their bestseller list.
Kevin Barrett: Yeah, well, someday they may have to notice you.
Richard Belzer: Oh, the irony. Well, you know, it's interesting. In the book, we talk about the term conspiracy theory, the phrase conspiracy theorist. It was actually invented by the CIA. I don't know if you know that.
Kevin Barrett: I sure do. Yeah, I hammer on that one as often as I can.
Richard Belzer: Oh, good. You know, it's a weaponized term that they used after the Warren Commission came out, and everybody was doubting the reputation of the American government. And if people want to look this up it's CIA document 1035-960. April 1st, 1967. Talk about April Fools!
Kevin Barrett: So that's the conspiracy theorist conspiracy.
Richard Belzer: It's funny. The term conspiracy theorist is a conspiracy in itself!
(read the full 8,000-word transcript at my Substack)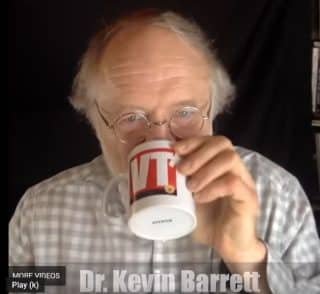 Dr. Kevin Barrett, a Ph.D. Arabist-Islamologist is one of America's best-known critics of the War on Terror.
He is the host of TRUTH JIHAD RADIO; a hard-driving weekly radio show funded by listener subscriptions at Substack and the weekly news roundup FALSE FLAG WEEKLY NEWS (FFWN).
He also has appeared many times on Fox, CNN, PBS, and other broadcast outlets, and has inspired feature stories and op-eds in the New York Times, the Christian Science Monitor, the Chicago Tribune, and other leading publications.
Dr. Barrett has taught at colleges and universities in San Francisco, Paris, and Wisconsin; where he ran for Congress in 2008. He currently works as a nonprofit organizer, author, and talk radio host.
ATTENTION READERS
We See The World From All Sides and Want YOU To Be Fully Informed
In fact, intentional disinformation is a disgraceful scourge in media today. So to assuage any possible errant incorrect information posted herein, we strongly encourage you to seek corroboration from other non-VT sources before forming an educated opinion.
About VT
-
Policies & Disclosures
-
Comment Policy
Due to the nature of uncensored content posted by VT's fully independent international writers, VT cannot guarantee absolute validity. All content is owned by the author exclusively. Expressed opinions are NOT necessarily the views of VT, other authors, affiliates, advertisers, sponsors, partners, or technicians. Some content may be satirical in nature. All images are the full responsibility of the article author and NOT VT.