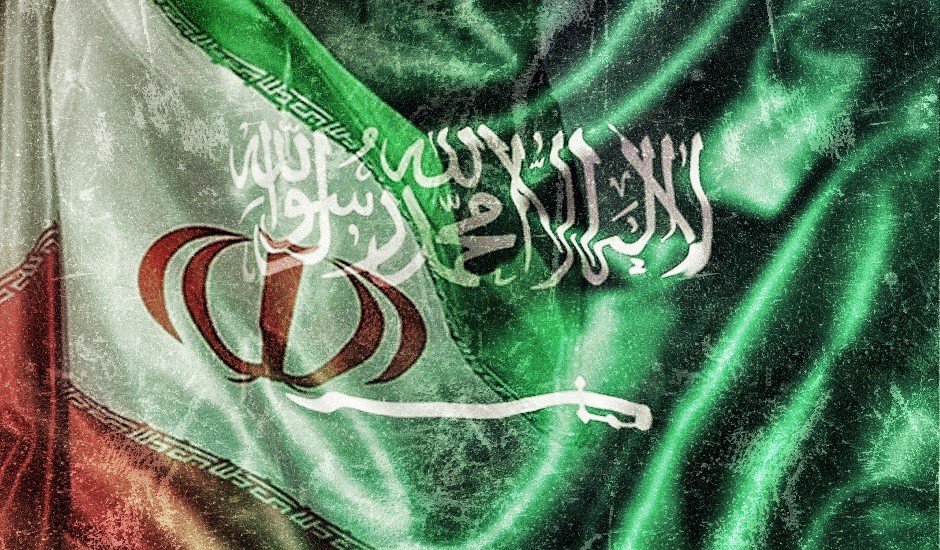 by  Masud Wadan, for VT
Saudi and Iranian tension is not just about religion or sect, but hegemony over surrounding Islamic world. Being a Shia regime, as opposed to Saudi's Sunni-led majority, is also the fact behind Gulf States' disgusting of Iran, as a number of Gulf countries one-after-another severed ties with Iran following an attack on Saudi embassy in Iran.
It is well proved for [we] people of Afghanistan that Iran does ignites sectarianism not just in Afghanistan but in the countries it thinks it can dominate. Iran thought Sheikh Al-Nimr would firmly fight for Iranian interests, regardless of Saudi's abrupt crackdown.
The friction comes less than a year after nearly a thousand Iranian pilgrims died in Hajj stampede. At the time, reports told different stories about Saudi's plot of succumbing them to mysterious incident. It then recklessly stockpiled the scores of corpses using a bulldozer and dump truck.
Taking such a huge risk for its billion dollar business over hostility with Iran demonstrates intensity of the two country's rivalry. The incident calls to the mind the killing of 400 Iranian pilgrims in Mecca in 1960s which frayed their relation for a long time.
Saudi Arabia now looks to garner support in its favor or "against Iran". As part of the effort, Saudi foreign and defense ministers separately arrived in Islamabad in a matter of less than a week to ensure it is favoring Saudi in the fight against Iran. Saudi Arabia holds immense western support while Iran's actions are bolstered with Russian foreign policy when it comes to regional conflicts over Middle Eastern nations, specifically Syria.
Saudi feared Shia religious leader Al-Nimr's latest address to his adherents about call for a free election in this country could imperils the kingship regime. Al-Nimr's execution instigated a "war of word" between two states. Iran turned a blind eye to the Saudi embassy raid as a mob stormed, ransacked and set fire to Saudi compounds in Tehran.
After Saudi embassy was stormed by Iranian protesters, it moved into retaliation by air striking Iranian embassy in Yemen.
Saudi Arabia and Iran's interests are at odds over war in Syria, Yemen and historic Palestinian-Israeli territorial disputes. Saudi Arabia's attempt at formation of a coalition was also meant to intimidate Iran of its power. If Iran bore the execution of Al-Nimr with fortitude and avoided any rally around Saudi office, it could keep on early status in the eyes of world and Gulf region.
With expressing sensitivity to Al-Nimr's execution, Iran brought its real face to surface that it stands by some violent actions in the region, and it should serve as reminder to get some non-believers to know what Iran really is.
Bashing Iran doesn't mean advocating Saudi Arabia. Saudi princes are ill-famed for sex and drug business worldwide, and indirectly fueling global sex industry. Today, Saudi Arabia is the destination for world's beautiful under-aged girls being abducted on their way to school.
But, Iran's Afghan policy has fed up the people of this country. What this regime intends to achieve in Afghanistan is, in majority's words, nasty and resentful than terrorism. It wants to export hatred, ethnic violence, sectarianism and cultural conflicts. And when it finds someone with mild crimes or opposition in its soil, it rushes to hang him in public.
The revolutionary regime of Iran struggles to vitalize ties with western powers, though it is too far away from the position where Saudi stands. Nevertheless, Iran's alignment with Russia would hamper good relationship with west.
Saudi's execution of 47 in a single day is critical, but countries like Iran should shovel own manures first before appearing to object others. Iran has been executing hundreds including Afghans over non-violent crimes. It has been discriminative in considering convictions, with particular hostility to the people of Afghanistan.
The fresh feud may fuel proxy fighting in different parts of Syria and Yemen. Iranian authorities had asked Saudi Arabia to take off the Yemen. Iran-backed Houthis fighter's deadly strikes on Saudi military in Yemen had already infuriated Saudis. So, such a confrontation was predictable and certain.
The tensions heightened last year after Iran reached nuclear deal with western powers. The deal also extremely embittered another regional rival of Iran – Israel. If we mark friends-foes of Iran in a regional map, we can find Iran isolated as recently Turkey voiced to side with Saudi Arabia.
The developments could hurt efforts to end war in Syria.
A Saudi statesman has said it doesn't want to revive ties with a country that supports terrorism and sectarian violence. According to sources, another senior Saudi official has stated it would end air transport and commercial exchanges with Iran and warned its citizens from traveling to this country.
The tension is peaking and with a deep look at their regional interests, it is difficult to speculate any improved ties in the near future. Bahrain and UAE accused Iran of meddling in Gulf States, while Kuwait and Sudan also stood behind bloc.
Iranian religious leader Ayatullah Ali Khamenei has warned that Saudi leaders would face consequences for Al-Nimr's sentencing. His remarks expose Iran's interference in neighboring states.
The row could be followed by some sectarian attacks against each other's positions. During war in the Gulf region, Saudi was inciting Saddam against Iran. Saddam's regime was carrying a heavy burden of this war for Saudi Arabia.
It is hoped that this exemplary pressure on Iran for its sectarianism would become a turning point to put an end to its sectarian violence or influential attempts, notably in a defenseless territory, Afghanistan.
Iranian delegation in an early discussion with Afghan officials over Chabahar port agreement had stipulated that all Afghan products passing through this port should be branded with "Iranian" mark before making its way to destination. Afghan traders, in exchange for this, would be exempted from taxes and duties.
Iranian side also insisted that Afghan govt. should be committed to allow Helmand's and other rivers water flow into Iran. However, the efforts met with opposition from Pakistani secret agents in Kabul and caused years-long setback in the move.
Afghan leader, CEO Abdullah's recent Iran visit sparks speculation. People should find out secrets behind such visits and avoid optimism over their deceptive speeches. Abdullah and his spokesman, Mujeeb Rahman Rahimi, play into the hands of Iran and the latter is instructed to raise provocative ethnic or linguistic issues in Afghanistan.
They might have debated over partition of Afghanistan. Making deep inroads in Afghanistan, Iran may want to leverage this country to influence western rival's actions in Iraq and Syria. As Iran is allied with Russia in the effort to fight threats emerging in the region, they seek to draw Afghan leader's support to soften extremism pointed to them.
Even though many other Shia leaders have been killed in last decades around Iran, it didn't voice criticism. It means Iran's reaction to Shia religious leaders' assassination varies and it further clarifies that its backlash is based on strategic interests, not religion or sect.
Saudi Arabia's backing of ISIL in Syria or elsewhere in the Middle East is pushing back Iran's regional influential road map.
Islamic revolutionary regime of Iran hoped to advance in the region following breakthrough in its controversial nuclear program with west that lifted financial and economic bans on this country, but things are going on oppositely.
Tide in Arab-Iran's opposition is likely to last many years. This could leave Iran marginalized in trading and diplomatic terms with Gulf States. As Saudi Arabia is the leading oil producing nation in the world, it intentionally lowers the oil prices to inflict on Iran, which, for sure, angers Iran.
Saudi Arabia is unsure about its future security and therefore behaves rashly, particularly after it comes under alert. Although Pakistan apparently didn't refuse the appeal, it is more likely to "stay neutral" to Saudi anti-Iranian move.
ATTENTION READERS
We See The World From All Sides and Want YOU To Be Fully Informed
In fact, intentional disinformation is a disgraceful scourge in media today. So to assuage any possible errant incorrect information posted herein, we strongly encourage you to seek corroboration from other non-VT sources before forming an educated opinion.
About VT
-
Policies & Disclosures
-
Comment Policy
Due to the nature of uncensored content posted by VT's fully independent international writers, VT cannot guarantee absolute validity. All content is owned by the author exclusively. Expressed opinions are NOT necessarily the views of VT, other authors, affiliates, advertisers, sponsors, partners, or technicians. Some content may be satirical in nature. All images are the full responsibility of the article author and NOT VT.