…by Jonas E. Alexis
Newsweek, a Zionist outlet, indirectly or unintentionally nailed it last week. It declared that "The vast majority of Russians would vote for Vladimir Putin if he chose to run for president for a fourth time—a record high rating since his return to power in 2012…"[1]
It gets better:
"74 percent of Russians would back Putin for a fourth term. The figure is not only higher than in previous such polls by WCIOM but is also higher than the percentage of votes he has received in any election to date. So far, the most he has won was 71 percent of the vote, in the 2004 presidential election when he began his second term…
"Since Russia annexed Crimea from Ukraine in 2014, Putin has enjoyed a huge spike in popularity. Independent pollster the Levada Center estimated Putin's approval rating to be 86 percent in February 2015, up from 65 percent two years prior"[2]
Well, we have a situation here. If Putin's approval rating was 86 percent last year, then who was polluting the airwaves saying perverse things like Putin was a dictator? How can almost an entire country love a dictator? How has Putin managed to persuade intellectuals, politicians, and people of various stripes? Does he have magical powers?
More importantly, can New World Order agents manage to win any presidential election by 86 percent in America? Where would they get that figure? The last time I check, not a single American president has come close to that figure.
You see, the New World Order ideology simply makes no sense whatsoever. NWO agents pretentiously declare that they want to spread democracy and freedom, but they cannot see that Putin has been winning one election after another by a landslide! We see the same thing in Syria.[3]
[ Editor's Note: Part of the NWO PR scam on this is to not overtly say it, but hint that because Putin has an "authoritarian regime" that of course he rigs the elections. But after years of color revolution work in Russian the Euro crowd has only polled 11%, behind the Communists at 18%, who generally support Putin on all the national issues. Yet the media spin in the West is that the "silent majority" in Russia are being disenfranchised. This is so ridiculous that only an intelligence agency would be involved in pushing something like this, because they are paid to do so…Jim W. Dean ]
What does that tell us? Obviously, NWO agents and their lackeys hate democracy and freedom. They are willing to embrace chaos, as long as it suits their ideological hermeneutics. As Mike Harris would have put it, everything NWO agents touch "turns crap."
That was one reason why Jewish Neocon Victoria Nuland could spend at least $5 billion creating aesthetic terrorism in Ukraine.[4] That was one reason why she did not hesitate to utter words such as "fu$k the E.U." That was why she was willing to make an alliance with neo-Nazis in the same region.[5]
NWO agents like Nuland can never meet Putin on his own turf precisely because he would cut them to pieces using practical reason. Those people still haven't responded to Putin's numerous challenges. So, the best way to seduce the masses is to produce one colossal hoax after another. For example, how does Jewish ideologue Mikhail Khodorkovsky respond to Putin's wide support? Here is Khodorkovsky at his best:
"He [Putin] lives in another reality—not an economic one, not a political one, but already, I think, in a religious one. He sees himself as the chieftain of the post-American world."[6]
Well, it's not just Putin, Mr. Khodorkovsky. You forgot to include the 86 percent in your ideological equation.
---
There is a new lie in town this week. NATO has recently declared that Putin is using the refugee crisis in Europe to remove Merkel from power.[7] NATO did not even mention the anti-immigrant party that is rising in Germany at all![8] That is not important to them. What is important is that Putin is seeking to dethrone Merkel, their puppet.
What we are seeing again and again is that Putin is much more in line with practical reason than his distractors, who are obviously Satanists in disguise.[9] These Satanists have been creating destruction and chaos in the Middle East and much of the West from time immemorial, and they never stop bragging about it. To cite again Jewish Neocon Michael Ledeen:
"Creative destruction is our middle name, both within our society and abroad. We tear down the old order every day, from business to science, literature, art, architecture, and cinema to politics and the law. Our enemies have always hated this whirlwind of energy and creativity which menaces their traditions (whatever they may be) and shames them for their inability to keep pace … We must destroy them to advance our historic mission.'"
Jewish Neocon Jonah Goldberg added:
"Every ten years or so, the United States needs to pick up some small crappy little country and throw it against the wall, just to show the world we mean business.
"The United States needs to go to war with Iraq because it needs to go to war with someone in the region and Iraq makes the most sense.
"There is nothing we want to see happen in the Middle East that can be accomplished through talking around long tables festooned with bottled water and fresh fruit at Swiss hotels, that cannot be accomplished faster and more permanently through war. But there is plenty that cannot be achieved by such gabfests that can only be achieved through war.
"Wouldn't an invasion of Iraq result in instability in the region? Yes. But in this context, instability is more likely to be good than bad."
There you have it. Satanists like Goldberg and Ledeen will never be satisfied until they see complete destruction in the Middle East. After all, "There is nothing we want to see happen in the Middle East that can be accomplished through talking around long tables…"
Well, the world is waking up. People everywhere are showing some resistance. If Hegel and Solzhenitsyn are right, truth will work itself out and will eventually triumph over its adversaries. People who love the truth should be excited about that.
This is why one ought to be despaired. Yes, those Satanists are jumping around like wild bulls, but madness cannot triumph over reason forever. There is no need for people of reason to join those Satanists in their madness: we ought not to go down to their level. All we have to do is proclaim the truth, and people of reason will ally themselves with it. Solzhenitsyn again got it right when he said:
"Our way must be: never knowingly support lies! Having understood where the lies begin—step back from that gangrenous edge! Let us not glue back the flaking scale of the Ideology, not gather back its crumbling bones, nor patch together its decomposing garb, and we will be amazed how swiftly and helplessly the lies will fall away, and that which is destined to be naked will be exposed as such to the world."[10]
---
[1] Damien Sharkov, "Majority of Russian Voters Back Putin for Fourth Term: Poll," Newsweek, March 3, 2016.
[2] Ibid.
[3] "Bashar al-Assad wins re-election in Syria as uprising against him rages on," Guardian, June 14, 2014; "Bashar Assad wins Syria presidential election with 88.7% of vote," Russia Today, June 4, 2014.
[4] For a scholarly study on similar issues, see for example John J. Mearsheimer, "Why the Ukraine Crisis Is the West's Fault," Foreign Affairs, September/October 2014.
[5] Max Blumenthal, "Is the US backing neo-Nazis in Ukraine?," Salon, February 25, 2014; "Ukraine: "US, NATO, EU want Nuland's neo-nazi thugs in power – Prof Francis Boyle," Voice of Russia, March 5, 2014.
[6] Sharkov, "Majority of Russian Voters Back Putin for Fourth Term: Poll," Newsweek, March 3, 2016.
[7] "Russia Stirring Anger In Germany Over Refugee Crisis To Topple Angela Merkel, NATO Expert Claims," International Business Times, March 6, 2016.
[8] Josh Lowe, "Anti-Immigrant AFD Secures Strong Result in Germany's Local Elections," Newsweek, March 7, 2016.
[9] For an excellent article on Satanism in academe and the political landscape, see E. Michael Jones, "The Great Satan and Me: Reflections on Iran and Postmodernism's Faustian Pact," Culture Wars, July/August 2015.
[10] Alexander Solzhenitsyn, The Solzhenitsyn Reader (Wilmington: ISI Books, 2006), 558.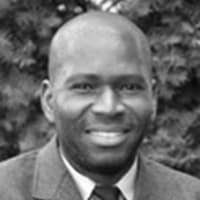 ATTENTION READERS
We See The World From All Sides and Want YOU To Be Fully Informed
In fact, intentional disinformation is a disgraceful scourge in media today. So to assuage any possible errant incorrect information posted herein, we strongly encourage you to seek corroboration from other non-VT sources before forming an educated opinion.
About VT
-
Policies & Disclosures
-
Comment Policy
Due to the nature of uncensored content posted by VT's fully independent international writers, VT cannot guarantee absolute validity. All content is owned by the author exclusively. Expressed opinions are NOT necessarily the views of VT, other authors, affiliates, advertisers, sponsors, partners, or technicians. Some content may be satirical in nature. All images are the full responsibility of the article author and NOT VT.