…by Jonas E. Alexis
Gordon Duff has done it again. In his recent piece, he has methodically traced the Brussels terrorist attack to Erdogan's gangs, namely, ISIS. Jim W. Dean has said almost the same thing, arguing indirectly that talking about ISIS without Erdogan's covert operation is like talking about King Kong without the colossal gorilla.  
In other words, the West is pretentiously fighting against ISIS, but no one is fighting against Erdogan, who is actually an ISIS collaborator and apologist par excellence.[1] In response to criticism which went viral in 2014, Erdogan said:
"Isis elements are mixed in with civilians, so such an operation [drone strikes against them] might cause serious casualties."[2]
Oh, my. Erdogan cares. He cares so much that he ends up arguing for ISIS and thereby undermining the New World Order agenda in Syria and elsewhere. Let us suppose for a moment that the Assad government is a terrorist regime.
But haven't we already killed and literally slaughtered thousands upon thousands of civilians by striking the government? Haven't we seen a flood of so-called Syrian refugees in Europe? Erdogan's argument simply doesn't add up.
Zionist media such as Newsweek, the New York Times, and the Atlantic obviously are aware that Erdogan is sleeping with ISIS,[3] but they do not want to say it directly because that would ruin the entire New World Order project. As Gordon Duff wrote a few days ago:
"In a VT report published March 24, 2016, Kurdish forces inside Syria confirmed information received from a captured Turkish intelligence officer telling of a longstanding Turkish terror operation that had been sending jihadis like Bakraoui into Europe, aided by Turkish organized crime groups across the European Union…
"The Syrian YPG, a Kurdish group inside Syria fighting ISIS while also under attack by Erdogan forces, announced in an exclusive VT report, that it had captured a Turkish officer north of Raqqah, the ISIS military headquarters inside Syria.
"That officer, under interrogation, confessed his role, later confirmed in a story by Israeli news agency Haaretz, in planning the Brussels attacks and recruiting and training the suicide bombers including Bakraoui."
Once again, this is far from far-fetched. We have more than enough evidence to dust Erdogan as an ISIS collaborator. The mad man in Turkey has been aiding and abetting ISIS for a long time. Russia Today has recently reported that Turkey has indeed denied any involvement with ISIS, but the evidence is hard to ignore:
"RT has spoken to several witnesses who were involved in Islamic State's trade activities and accessed the terror group's documents, which provide insight into how and where foreign militants enter Syria to join the terrorist 'state…'
"Some of the files seized at the scene turned out to be detailed invoices used by IS to calculate daily revenues from their oil fields and refineries, as well as the amount of oil extracted there. All the documents had Islamic State's symbol at the top….
"Important information revealing the connection between IS and Turkey was provided by a Turkish militant previously captured by the Kurds. The IS recruit said on camera that the terrorist group does, in fact, sell oil to Turkey.
"'Without even us asking the fighter directly, he admitted that the reason why it was so easy for him to cross the Turkish border and join IS was, in part, due to the fact that Turkey also benefited. When asked how, he said that Turkey gets something out of it – something such as oil.'
"RT was also able to speak with a Kurdish soldier in the area, who displayed a collection of passports he had gathered from the dead bodies of IS fighters.
"The documentary crew's exclusive footage shows the documents of several jihadists who had come from all over the world, including countries such as Bahrain, Libya, Kazakhstan, Russia, Tunisia, and Turkey. Most of these foreign fighters seemed to have come via Turkey, as all of their passports contained entry stamps issued at Turkish border checkpoints."[4]
Document after document shows that Turkey is guilty as charged,[5] and any observer with an ounce of common sense knows that Turkey has been shooting himself in the toes.[6] Even Zionist outlets such as the Daily Beast admitted back in 2014:
"The lifeblood of the death-dealing Islamic State is diesel fuel. And the group widely known by the acronyms ISIS or ISIL is filling its war chest with millions of dollars earned by smuggling thousands of tons of of this black gold into neighboring Turkey…"[7]
Just this month alone, Turkish journalists and intellectuals filed a lawsuit against Erdogan for "aiding and abetting a terrorist organization."[8] This led Noam Chomsky to call Erdogan a terrorist. Chomsky rightly said,
"Turkey blamed ISIS [for the attack on Istanbul], which Erdogan has been aiding in many ways, while also supporting the al-Nusra Front, which is hardly different. He then launched a tirade against those who condemn his crimes against Kurds – who happen to be the main ground force opposing ISIS in both Syria and Iraq. Is there any need for further comment?
"The responsibility for the present self-inflicted crisis in the country must lie squarely with Erdogan, who perceives the Kurds… as obstacles to his plan to establish supreme rule for the Turkish presidency,""[9]
If "the responsibility for the present self-inflicted crisis in the country must lie squarely with Erdogan," why haven't much of the Zionist media and the Neo-Bolsheviks asked Erdogan to even stop his terrorist activity? Didn't they drag Gadhafi through the streets like a dead dog? Why don't they ask for regime change in Turkey, as they have unsuccessfully done in Syria?
You see, the New World Order once again is Satanic precisely because it is devoid of practical reason and is an assault on the moral and political order. As the saying goes, if something looks like a duck, waddles like a duck, quacks like a duck, smells like a duck, flies like a duck, do we call it a jackass?
As Chomsky again put it, isn't Erdogan a murderer?[10] Why don't political figures like Angela Merkel, David Cameron, Barack Obama and others join Putin in slowly lightening the political candle down Erdogan's pants?
If the premise of the New World Order is correct, then Erdogan, not Assad, would have to go. But Erdogan is still receiving tremendous support from the West. Last October, Angela Merkel, instead of challenging Erdogan, decided to woo him.[11]
Another key issue is this: what does that leave the U.S. and much of the West when they are playing with fire? If you put something into a fire and it obviously gets worse, what do you think that thing was? Water? Fire extinguisher?
The West has been supporting terrorist states from time immemorial and it has historically and politically gotten worse.[12] Obviously something needs to change. Obviously we need a responsible leader who will take morality and practical reason seriously. Putin has done his best. We need people like him who will challenge the New World Order ideology and its Satanic principles.
---
[1] "Erdogan uses ISIS to suppress Kurds, West stays silent – Turkish MP," Russia Today, February 15, 2016; "Russia says Turkey's Erdogan & family involved in illegal ISIS oil trade," Russia Today, December 2, 2015.
[2] Daniel Dombey, "Iraq crisis: Turkey's Erdogan warns on air strikes against Isis," Financial Times, June 19, 2014.
[3] Jonathan Broder, "The End of Turkey's Double Game with ISIS?," Newsweek, December 5, 2015; "Mr. Erdogan's Dangerous Game: Turkey's Refusal to Fight ISIS Hurts the Kurds," NY Times, October 8, 2014; Soner Cagaptay, "Turkey Is in Serious Trouble," Atlantic, October 5, 2015.
[4] "ISIS, oil & Turkey: What RT found in Syrian town liberated from jihadists by Kurds (EXCLUSIVE)," Russia Today, March 24, 2016; see also "'Terrorist flow to Europe is Turkish policy' & 'SAS in Libya' – Jordanian king's US briefing leaked," Russia Today, March 25, 2016.
[5] Aydoğan Vatandaş, "Russian Letter to UNSC Claims Erdogan's Family are Directing the Smuggling of ISIS Oil!," Huffington Post, March 21, 2016.
[6] See for example Michael J. Totten, "The Trouble with Turkey: Erdogan, ISIS, and the Kurds," World Affairs, Fall 2015.
[7] Thomas Seibert, "Is NATO Ally Turkey Tacitly Fueling the ISIS War Machine?," Daily Beast, September 8, 2014.
[8] "Turkish Opposition Sues Erdogan Government for Supporting Terrorism," Sputnik News, March 8, 2016.
[9] Quoted in "Chomsky hits back at Erdogan, accuses him of aiding terrorists," Russia Today, January 14, 2016.
[10] "Chomsky: Turkey's Erdogan is a murderer," Kurdish Daily News, January 22, 2016.
[11] Patrick Donahue, "Merkel Woos Erdogan on Refugees After Turkish Leader's Taunts," Bloomberg, October 17, 2015.
[12] See for example Hilary Leila Krieger, "US supports Turkey's military response against Syria," Jerusalem Post, October 6, 2012.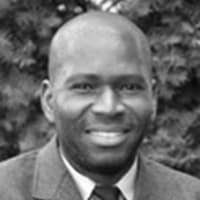 ATTENTION READERS
We See The World From All Sides and Want YOU To Be Fully Informed
In fact, intentional disinformation is a disgraceful scourge in media today. So to assuage any possible errant incorrect information posted herein, we strongly encourage you to seek corroboration from other non-VT sources before forming an educated opinion.
About VT
-
Policies & Disclosures
-
Comment Policy
Due to the nature of uncensored content posted by VT's fully independent international writers, VT cannot guarantee absolute validity. All content is owned by the author exclusively. Expressed opinions are NOT necessarily the views of VT, other authors, affiliates, advertisers, sponsors, partners, or technicians. Some content may be satirical in nature. All images are the full responsibility of the article author and NOT VT.