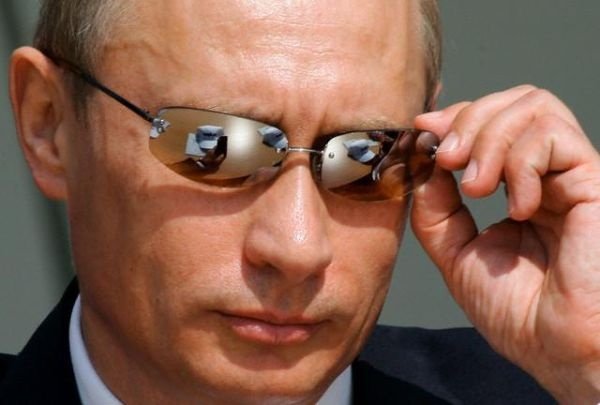 …by Jonas E. Alexis
Last November, the Zionist machine accused Putin of killing civilians in Syria. 80 to 90 percent of Russian air strikes, they said, ended up slaughtering the civilian population. Hence, Russia is a terrorist regime.
What was the evidence for the so-called civilian deaths? Well, no one was able to produce it. What was happening was that Russia was obliterating the so-called Syrian rebels/terrorists, whom John McCain called "brave fighters."[1]
Flaming Neocon Victoria Nuland said then that Syria's "regime continues to barrel bomb its own citizens with impunity, perhaps even emboldened by Moscow's help." For Nuland, both Syria and Russia were deliberately creating carnage in "Syria's western cities." With the help of Russia, she continued, the Assad government was dropping "barrel bombs on innocents on a daily basis."[2] This was a lie then and it is still a lie.
The Syrian delegation has recently sent a clear letter to the president of the Security Council saying the Syrian army has provided safe passages to the civilian population in Aleppo. As we have stated earlier, almost 90% of the population voted for Assad.[3] So, Nuland didn't get her information from facts on the ground. She got it from her own imagination, which she cannot submit to practical reason.
So, we can dismiss Nuland's promiscuous allegation that both the Russian and Syrian armies were liquidating the Syrian population. President Obama himself knows that the Syrian government has been protecting the small Christian population in the region.[4] Even Zionist outlets such as PBS had this to say in 2011:
"As the rest of the world turns on Syrian President Bashar al-Assad, who is an Alawite, Syria's Christian population is steadfastly pulling for the dictator – and has for years."[5]
Obviously Nuland ignored all those facts and moved on to pursue her own ideological weltanschauung. We all know by now that she has a history of propounding lies, deceptions, fabrications, and colossal hoaxes. We also know that whenever an entity does not allow her to pursue her essentially diabolical ideology, she would put a spell on that entity. Keep in mind that when the EU was slow to accept Nuland's Neoconservative project in Ukraine, Nuland declared: "Fuck the EU." When Angela Merkel planned to meet with Russia to discuss peaceful resolutions, Nuland's blood pressure went to the roof. She said that it was "Merkel's Moscow junk" and "Moscow bullshit."
Imagine the outrage throughout the Western world if Russia or Iran even remotely approached those languages. Zionist lizards would be very upset—and rightly so.
But the Zionist media didn't even ask for Nuland's removal from office. Nuland helped create chaos in Ukraine and even admitted that the US had invested no less than $5 billion in the region.[6] Yet she still got a free pass because no one had the moral backbone to tell that woman to get out of politics. Virtually everyone was scared to tell her that she had no political clothes and that she was exposing herself as a political whore.
In any event, Russia was to blame for obliterating the so-called Syrian rebels, whom the US would wouldn't mind labeling "civilians." Last February, the Zionist media again blamed Putin for civilian deaths and didn't even care to tell readers that the debacle in Syria is largely a Neoconservative project.[7]
But things have recently gotten sour when it was reported that US strikes in Syria have probably killed 200 civilians overnight. It got worse. It was reported that the so-called rebels in Syria caught a ten-year old, pro-Palestinian boy and brutally beheaded him.
https://www.youtube.com/watch?v=R4n0chCOrs0
Not a single Zionist puppet has come out and said that the US ought to carry some responsibility for the disaster. After all, permission has already been granted to the Pentagon to kill civilians in the name of fighting so-called terrorists.[8] It is stated that "a strike with the potential to wound or kill several civilians would be permitted if it prevented ISIL fighters from causing greater harm."[9]
So, killing civilians is basically justified, even though this ridiculous strategy has created more terrorism.[10] So, what was Nuland's complain about? How can this woman maintain those contradictory statements while her head does not explode? Who is she fooling this time?
In any event, Nuland's diabolical plan simply does not work in the real world, and this is one reason why Putin has been winning the ideological war hands down.
---
[1] "McCain & other top officials accused of illegally visiting Syria," Russia Today, January 6, 2015.
[2] Quoted in Deb Riechmann, "U.S. diplomats: Russian strikes have not halted Islamic State," PBS Newshour, November 4, 2015.
[3] "Bashar al-Assad wins re-election in Syria as uprising against him rages on," Guardian, June 14, 2014.
[4] "Obama: Assad Protected Christians In Syria," MintPress News, September 12, 2014.
[5] P. J. Tobia, "Why Did Assad, Saddam and Mubarak Protect Christians?," PBS, October 14, 2011.
[6] See John J. Mearsheimer, "Why the Ukraine Crisis Is the West's Fault: The Liberal Delusion That Provoked Putin," Foreign Affairs, September/October 2014 Issue.
[7] "Syria conflict: Pressure grows on Russia over civilian bomb deaths," BBC, February 13, 2016.
[8] Tom Vanden Brook, "New rules allow more civilian casualties in air war against ISIL," USA Today, April 19, 2016.
[9] Ibid.
[10] "'The more civilians US drones kill in the Mideast, the more radicals they create,'" Russia Today, April 24, 2015.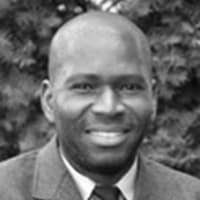 ATTENTION READERS
We See The World From All Sides and Want YOU To Be Fully Informed
In fact, intentional disinformation is a disgraceful scourge in media today. So to assuage any possible errant incorrect information posted herein, we strongly encourage you to seek corroboration from other non-VT sources before forming an educated opinion.
About VT
-
Policies & Disclosures
-
Comment Policy
Due to the nature of uncensored content posted by VT's fully independent international writers, VT cannot guarantee absolute validity. All content is owned by the author exclusively. Expressed opinions are NOT necessarily the views of VT, other authors, affiliates, advertisers, sponsors, partners, or technicians. Some content may be satirical in nature. All images are the full responsibility of the article author and NOT VT.