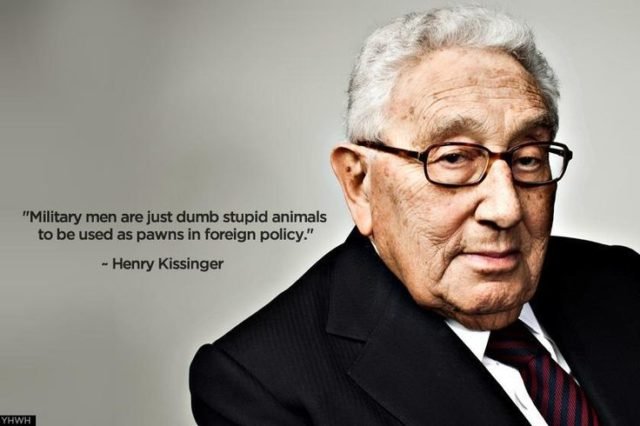 Files show Kissinger backed Argentina's 1976-83 mass killings
… from Press TV,  Tehran
[ Editor's Note: My, my, Mr. Kissinger just experienced one of the negatives of living too long…that declassification of some of your past nasty acts can catche up with you. But I must say, I have to be curious as to find this popping out of the blue just as Hillary is seeking Kissinger's endorsement.
I love to see these revelations because I get to watch all the delusional and denialist Americans squirm a little bit as they also fear being exposed for undermining efforts to keep the US out of the mass murder and terrorism business simply by denying it all, or secrecy classifications covering it up.
These people, all of them, were the ISIS of their time, extremists who would do anything to obtain and enhance their power. The only difference now ist the "death squads" are an inherent part of American exceptionalism, being conducted in Syria with no remorse under our Nobel Peace prize winning president.
Even the nice people have felt that the Cold War backdrop of mutually assured destruction allowed some moral flexibility in going along with the mass murder of innocent people for their political beliefs, as the "safe play".  This is the usual "some must die so that others might live" hustle. Of course if the Martians landed tomorrow and wanted them all eliminated as the safe play, they would become instant full time human rights advocates.
I have an old friend that invented a phrase that no one has ever really used, besides my borrowing it from time to time. It was a beautiful term, "situational ethics", meaning simply that a person's ethics were determined by the specific situation they were facing, like in "who benefits".
It was a silver bullet nailing of the mass psychosis that takes place when outwardly appearing "good people" put on their monster work clothes to go out to do a dirty deed and then come home to change and take a shower to make their Wednesday night bible study meeting.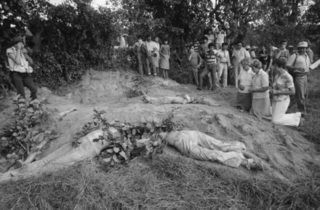 I know someone who left a very well known organization many years ago when he was offered to run the Central American death squads at very formal meeting at a nice house in Washington. To everyone's surprise he resigned on the spot, literally walking out the door, triggering what was called in the trade at the time having a "burn notice" put out on him.
Ambassador John Negroponte ended up getting the job and the rewards that went with it. As Gordon Duff so loves to say, "Welcome to how the world really works."
But my acquaintance had to pay a price for his ethical call that day for not wanting to murder priests and nuns, students, union organizers , journalists and rural health workers.
Many years later, a group of people in the entertainment business did a "fictional" cable tv series on the event called "Burn Notice". This group of people specialized in not liking to pay the movie rights for unusual stories, preferring as writers/producers to collect all of that money themselves.
They teamed up with a little Mid east country's intelligence agency with the ability to dig into US classified material to find stories to based scripts on where the real people could never come forward to claim it was theirs because they had taken secrecy oaths.  This crowd of people has been very helpful to the small country in indoctrinating Americans on subjects of key concern to them.
Long time VT readers will be able to connect the dots on this, as this is all I can tell you without breaking the rules.
We will now all sit back and watch what both the media and public reaction to the news, to see if Kissinger gets the teflon treatment. And that might even Mr. Putin himself who is a big fan of Kissinger, even though Putin saved his country fromthe internal takeover that the CIA and banksters were doing on Russia, which Kissinger would have supported 100%.
"Situational ethics" is not a rare affliction and we all need to be on guard from it. It slips up on you. Doing the right thing not only puts you in danger, but also your family, a well used compromising tool with a long history of effectiveness. The only real defense is to be part of a strong team that has demonstrated that they can "do unto others, as they have done".
That puts a risk element into the equation that certain bad people rarely have to contend with, and will take a pass on when it comes up. Historically, nasty people prefer easy victims. Recently a young DNC staffer, Seth Rich, was shot in the back on the streets of Washington. It was not a robbery.
Some suggest that he was the link in the DNC Wikileaks material. If we see someone else shot in the back on the streets in Washington, someone you would not expect to see die that way, that might be an indication of an opposition group sending a message that doing such a thing (to Seth Rich) is a game that two can play.
VT is sensitive to this issue as we have lost people in this age old struggle. If you click on the editorial board and staff page and scroll down to the In Memoriam section at the bottom you will find a number of people who did not die of natural causes. If fighting the bad guys were a risk free business then everybody would do it and there wouldn't be any of them. But that is not the case, and never will be… Jim W. Dean ]
____________
Files show Kissinger backed Argentina's 1976-83 mass killings
– First published  …  August 10,  2016 –
Newly-declassified documents reveal that former US Secretary of State Henry Kissinger hampered efforts to stop mass killings of dissidents by Argentina's 1976-83 military dictatorship.
The State Department files show that Kissinger's close relationship to Argentina's military dictatorship jeopardized attempts by the administration of Jimmy Carter to influence the brutal regime.
Kissinger hailed the military rulers for the country's "campaign against terrorism," which included the imprisonment, torture, and killings of tens of thousands of leftist activists and students.
Kissinger told a private meeting of the Argentinian Council of International Relations (CARI), a conservative diplomat group, at the time that "in his opinion the government of Argentina had done an outstanding job in wiping out terrorist forces."
Even though Kissinger was no longer in office, US diplomats feared his praise for the junta's crackdown would encourage more violence.
Kissinger even attended the 1978 World Cup in Argentina at the personal invitation of Jorge Videla, the general who oversaw the forced disappearance of up to 30,000 dissidents.
"There is some danger that Argentines may use Kissinger's laudatory statements as justification for hardening their human rights stance," US ambassador to Buenos Aires, Raúl Castro warned at the time, the files show.
Kissinger even held a private meeting with Videla without the presence of Castro, during which the two discussed the Carter administration's foreign policy.
"Videla prearranged it so Kissinger and the interpreter would meet with him privately half an hour before ambassador's arrival," one cable shows.
The documents were published as Democratic presidential nominee Hillary Clinton is reportedly appealing to Kissinger and other Republican heavyweights for support.
During a visit to Argentina's capital, Buenos Aires, in March, US President Barack Obama reiterated a pledge to declassify military and intelligence files about Washington's role in the bloody military dictatorship.
____________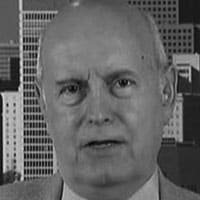 Jim W. Dean is VT Editor Emeritus.  He was an active editor on VT from 2010-2022.  He was involved in operations, development, and writing, plus an active schedule of TV and radio interviews.  He now writes and posts periodically for VT.
ATTENTION READERS
We See The World From All Sides and Want YOU To Be Fully Informed
In fact, intentional disinformation is a disgraceful scourge in media today. So to assuage any possible errant incorrect information posted herein, we strongly encourage you to seek corroboration from other non-VT sources before forming an educated opinion.
About VT
-
Policies & Disclosures
-
Comment Policy
Due to the nature of uncensored content posted by VT's fully independent international writers, VT cannot guarantee absolute validity. All content is owned by the author exclusively. Expressed opinions are NOT necessarily the views of VT, other authors, affiliates, advertisers, sponsors, partners, or technicians. Some content may be satirical in nature. All images are the full responsibility of the article author and NOT VT.