… from  Press TV,  Tehran
[ Editor's Note: This story reminds me of the classic line of "there is no honor among thieves". The Kurds we now see have been used as canon fodder after fighting for months with US backing to take Manbij from ISIS.
Turkey's US-supported incursion into Syria to take Jarablus has triggered a demand to the Kurds to simply give up Manbij and move east to be used as canon fodder fighting ISIS again there, or pay the consequences, as in, give Turkey an excuse to bomb them.
The Kurds have no independent funds or supply logistics, so they are at the mercy of whoever is supplying them. Even the bravest cannot fight well with empty stomachs and weapons.
The article below shows us that the US had planned the incursion with Turkey long ago. No media has made the point yet, but what we are seeing here is the Turkish past demand of a buffer and no fly zone along the Syrian border, with a figure of 100-km thrown out yesterday. That is the bullet through the head of Kurdish autonomy, and it's proof that the US played them all along.
It will also be a line in the sand to protect the "moderate terrorists" from both Syrian and Russian bombing, with the new tripwire presented this week. If they have US advisers with them, any threatened Syrian coalition attacks will trigger US planes being launched to shoot them down.
Mind you, this is a preemptive strike move here. We are not talking about retaliation after a strike, or even an inadvertent one. Add to it that the US played this card while still refusing to disclose where all of its "good terrorists and their US Special Ops advisers are", either to Moscow or to Damascus.
What do Russia and Iran do now? They have been making nice with Turkey. Did they get suckered with this move? If they do nothing, it will hint that they might have pre-agreed as part of a tradeoff for "improving relations". Neither Iran, Syria, nor Iraq want the Kurds to have an independent state.
All we have heard from Russia is that the Turkish moves need to be coordinated with Damascus more. The word "more" seemed strange, as last I heard, Turkey was not coordinating anything with Syria. This "incursion and buffer zone" is nothing more than an overt Balkanization of Northern Syria prior to the next round of UN peace talks — a counter to the expected loss of Aleppo, or an attempt to freeze the battle lines where they are now.
Turkish Prime Minister Binali Yildirim gave us a clue today with his statement that Turkish troops would remain in northern Syrian until the Islamic State fighters are wiped out. Color me not surprised. Russia is in a pickle on this one… Jim W. Dean ]
____________
– First published  …  August 26,  2016 –
Turkey's ground incursion into northern Syria, which Ankara claims is mainly aimed at fighting Daesh, had been in the making for over two years, a Turkish official has said.
The so-called Operation Euphrates Shield began on Wednesday featuring Turkish warplanes and special ground forces to rid the border area of Daesh terrorists and Kurdish forces, according to Ankara.
On Friday, Turkey sent four more tanks across the border into the Syrian city of Jarabulus where the sound of explosions rang out. The offensive was launched in coordination with the US, which has been purportedly fighting the Takfiri terror group since 2014.
The Turkish government had "been working on a ground incursion for more than two years" which was "delayed" by several factors, the official told the French news agency AFP on Thursday.  Ankara had discussed the intervention plan with the US last June, according to the official who spoke on condition of anonymity.
The official said the US-backed operation had also been delayed by elements in the Turkish army who staged a failed coup against President Recep Tayyip Erdogan's government on July 15.
Also hindering the operation, the source said, was the souring of Russo-Turkish relations after Ankara's military downed Moscow's jet over Syria last year. The risk of a further confrontation with Moscow put an end to all Turkish air operations over Syria that would have been essential for any ground operation, the official said.
"It became practically impossible to implement our plans due to a lack of air cover." 
Erdogan, however, recently met with his Russian counterpart Vladimir Putin in Moscow, and called for a "clean slate" in the bilateral ties.
15,000 Turkish troops in Syria?
Turkish troops ostensibly hunting Daesh militants stand accused of helping Takfiri groups, giving them free passage into Syria and out of the Arab country.
On Thursday, Turkey shelled Kurdish militia fighters in Syria on the second day of its incursion and sent a fresh contingent of tanks into the Syrian territory. Hundreds of Syrian militants, backed by Turkish tanks, war planes and special forces, took the Syrian town of Jarabulus on Thursday.
The Hurriyet daily's columnist Abdulkadir Selvi said 450 members of the Turkish military had been on the ground on the first day of the incursion but this number could rise to 15,000. Turkey's Defense Minister Fikri Isik warned Kurdish militants in Syria to move back east across the Euphrates or also face action.
Turkey sees Syrian Kurdish militia as terror groups bent on carving out an autonomous region in Syria and acting as the Syrian branch of its own outlawed Kurdistan Workers' Party (PKK).
Expanding occupation 
The militants who seized Jarabulus aim to move westward in the next phase of their Turkish-backed operation, their commander told the Reuters news agency. Ahmad Osman, head of the Sultan Murad group, said the militants did not wish to fight Kurdish forces that have advanced in northern Syria, but would do so if necessary.
The militant commander said the priority was now to advance some 70 km (40 miles) westward to Mare' and capture all the villages between the town and Jarabulus. The operation, he said, could take weeks or months to complete.
The militant group is fighting under the banner of the so-called Free Syrian Army which has received varying degrees of help from Syrian President Bashar al-Assad's foreign enemies, including military aid and training.
Osman said the US was keen to provide air support for the Turkish-led operation. Turkish-backed militant groups have also advanced southward from Jarablus toward the city of Manbij, which was captured by Kurdish militants earlier this month. Kurdish militants crossed the Euphrates river in order to attack Manbij. Turkey has demanded they now go back across the river.
____________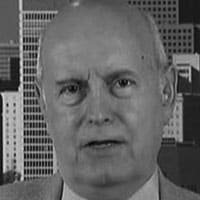 Jim W. Dean is VT Editor Emeritus.  He was an active editor on VT from 2010-2022.  He was involved in operations, development, and writing, plus an active schedule of TV and radio interviews.  He now writes and posts periodically for VT.
ATTENTION READERS
We See The World From All Sides and Want YOU To Be Fully Informed
In fact, intentional disinformation is a disgraceful scourge in media today. So to assuage any possible errant incorrect information posted herein, we strongly encourage you to seek corroboration from other non-VT sources before forming an educated opinion.
About VT
-
Policies & Disclosures
-
Comment Policy
Due to the nature of uncensored content posted by VT's fully independent international writers, VT cannot guarantee absolute validity. All content is owned by the author exclusively. Expressed opinions are NOT necessarily the views of VT, other authors, affiliates, advertisers, sponsors, partners, or technicians. Some content may be satirical in nature. All images are the full responsibility of the article author and NOT VT.