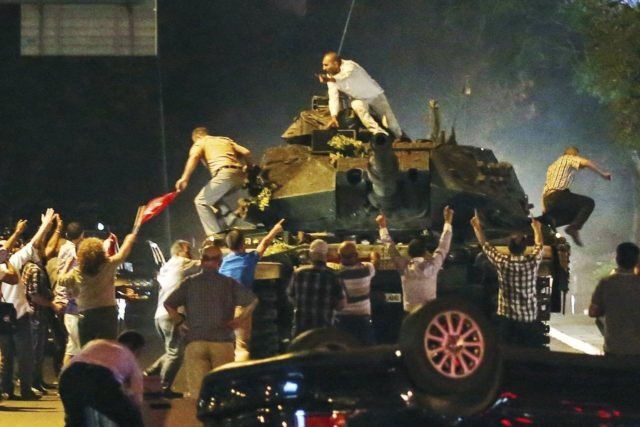 By Jim Sisco for VT
Turkey's recent coup attempt epitomizes the immediate need to reform intelligence community tradecraft. Failures to predict events like the Arab Spring, Iran's Green Revolution, the overthrow of Egyptian President Morsi, and Russia's invasion of Ukraine are becoming the new norm. This is the result of systemic problems that prevent the intelligence community from being able to identify, forecast, and prevent social unrest, violence, and budding conflicts, which are attributed to three basic factors:
(1) Failure to effectively integrate rapidly changing, population-centric dynamics across the entire intelligence cycle
(2) Dependence on technical means for collection and intelligence production
(3) Internally-focused culture that requires classified information to validate analysis
"The events on the ground caught the Obama administration off guard, and the Central Intelligence Agency didn't see it coming." [1]
The intelligence community has not kept pace with social transformations resulting from unprecedented access to communication technologies, globalization, and increased competition for limited resources. Its primary focus remains on identifying perceived threats to national security. Collection and analysis activities are typically directed toward regional conflicts, state-sponsored terrorism, and violent extremism. These threats are usually associated with "Tier One" countries like North Korea, Iran, Russia, and China. Yet the likelihood of Russia, Iran, or China launching an unprovoked attack is infinitesimal. Meanwhile "loose nuke" or "dirty bomb" scenarios have been peddled for years to generate a threat in order to increase intelligence collection and analysis requirements.
Civil unrest, the nexus of transnational criminal organizations, cyber intrusion, and radical ideologies that instigate attacks on civilians are our nation's most immediate and greatest threats. These threats do not recognize international boundaries or rely on governments to resource their activities. In many cases, these activities are the result of ineffective or illegitimate governments.
"People—as non-state actors, as sub-national actors, as organizations, and as social movements—can drive and shape violence, threats and interests that challenge the defense of the United States and its national security interests."[2]
In an increasingly turbulent world, communication technologies that broadcast social media have transformed societies. Populations across the globe communicate instantaneously and impact regional, national, and international security more than ever before. The root cause of regime changes in Tunisia, Egypt, and Burkina Faso, as well as the civil war in Syria, were populist movements. Communication technologies also enable populations to share ideas, unite into groups, and rapidly mobilize—demonstrated by the failed coup attempt in Turkey where civilians helped block rogue military units trying to overthrow the government.
Civilians blocking a Turkish tank during the failed coup attempt.
Closed societies are opening in ways unimaginable just a few years ago. Political and military leaders are now forced to deal with populations that demand transparency, accountability, and access to resources. Lastly, communication technologies have emboldened and empowered populations providing them with an immediate, powerful voice that must be incorporated into intelligence community analysis.
 "With information available to anyone with a smart phone and internet access, the intelligence community's approach to collection and analysis has become outdated." 
The amount of information available today coupled with the speed in which it is disseminated renders traditional intelligence activities ineffective. The intelligence community was built during the Cold War, when access to information was limited and collections were directed at static targets with long dwell times. The majority of signals intelligence (SIGINT), electronic intelligence (ELINT), human intelligence (HUMINT), and imagery intelligence (IMINT) was classified due to the sources and methods by which the information was gathered. Moreover, collections were designated to specific agencies based on mission—Central Intelligence Agency HUMINT, National Security Agency SIGINT—and analysis was compartmentalized within those organizations, based on need-to-know access.
Approximately 85% of the information used to conduct analysis within the intelligence community is classified. However, the amount of unclassified information available through the Internet and non-traditional sources like WikiLeaks and the Panama papers grossly outweighs classified information. Today's information resides on the Internet, in news print, on social media (i.e., Twitter, Facebook, VKontakte, and Renren), or in chat rooms and blogs. Moreover, political, economic, and social data that measure public sentiment are essential elements to developing a holistic intelligence assessment. Yet, the culture within the intelligence community continues to rely on classified intelligence to inform its analysis leaving volumes of information unexploited.
For example, while serving as an intelligence officer in the U.S. Navy's premier think tank Deep Blue, I was one of a handful of individuals read into a highly classified special program. The program was stood up to identify counter measures to a modified Russian submarine. The Russian program named Status-6 was designed to damage "important components of an adversary's economy in a coastal area and [inflict] unacceptable damage to a country's territory by creating areas of wide radioactive contamination that would be unsuitable for military, economic, or other activity for long periods of time."[3] After six months of research and analysis, the team's findings were delivered to the Secretary of the Navy and eventually the president. The program and its findings remain classified within the Pentagon and intelligence community, but can be easily found on the Internet by conducting a simple Google search.
Diagram of the Status-6 nuclear powered submarine
The 24-hour news cycle has compounded problems created by the information explosion and reliance on classified information, which has significantly compressed analytical timelines. Hundreds of man-hours are spent each day on watch floors tracking tanks, submarines, and planes, or translating cell phone intercepts. Analysts view live feeds of airstrikes in Iraq and Afghanistan at their desktops, while tracking Twitter feeds in foreign countries near real-time. This type of analysis, which takes weeks and months to produce intelligence reports, is becoming irrelevant. During the recent attack in Munich, I was on WhatsApp with a local Bavarian who provided real-time updates, pictures, and atmospherics from the scene. The nature of today's threats require information within minutes and hours in order to inform decision makers.
Traditional intelligence methods are reactive in nature, rely predominantly on classified information, and fail to effectively incorporate open source intelligence (OSINT) and population-centric dynamics into their intelligence analysis in a meaningful way. Political and military decision makers often rely on CNN to form their current intelligence picture and use the intelligence community to validate assumptions—which is troubling considering the amount of resources and funding the intelligence community receives annually.
Another troubling issue is that over 98% of the classified information collected is never analyzed by intelligence professionals. The preponderance of SIGINT and IMINT goes into petabytes of storage only to be deleted after a certain period of time. Meanwhile, unclassified information that can inform analysis, influence populations' beliefs, and shape security environments goes unnoticed or is ignored. This, coupled with the fact that the intelligence community's human intelligence capability has been decimated due to the reliance on technology, demonstrates why it fails to accurately pinpoint, forecast or mitigate the factors that underpin social unrest, violence, and ultimately our national security.
"The entire premise by which the intelligence community collects and analyzes information and produces intelligence is now void." 
Traditional intelligence methods are useless against today's security threats. Saturating regions with the most sophisticated intelligence collection capabilities to penetrate an adversary's government, political and militaries leaders, or to monitor activities and detect potential threats is ineffective. Moreover, access does not equate to insight, especially when populations drive the majority of unrest. Population-centric analysis and open source intelligence are part of the solution. They provide an additional analytical layer that can be used to inform and validate analysis, forecast potential threats, and are the key to changing the culture of secrecy that exists within the intelligence community.
Reform will not happen from within the intelligence community. The problems are systemic, entrenched within the culture, and permeate the entire community at every level. The most recent attempt at reform, establishing the Office of the Director of National Intelligence, merely added another layer of bureaucracy. Meaningful change can only come from outside the intelligence community. Open forums like the Strategic Dialogue on intelligence at Concordia's annual Summit are a welcome first step.
"The IC is not capable of the introspection necessary to acknowledge how irrelevant it already is."
Enduring solutions can only be achieved by transforming the culture of the intelligence community to reflect a deep understanding of the rapidly changing nature of global populations. Korean Airlines, Walmart, and Joint Special Operations Command demonstrate how organizations changed their culture and provide a model for the intelligence community to follow. Without reform, the intelligence community will miss opportunities to shape environments, prevent conflicts and loss of life, and protect this nation and its interests worldwide.
[1] http://www.wsj.com/articles/coup-plotters-targeted-turkish-president-with-daring-helicopter-raid-1468786991
[2] Integrating Socio-Cultural Analysis into the Defense Intelligence All Source Analytic Enterprise, DIA Director, LTG Flynn 24 July 2012.
[3] https://themoscowtimes.com/news/images-of-russian-nuclear-kamikaze-submarine-leaked-in-state-tv-broadcast-50741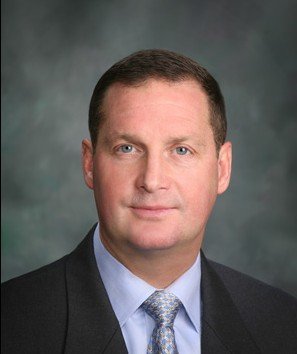 James R. Sisco (U.S. Navy, retired) is the founder and President of ENODO Global, Inc., a risk advisory firm focused on population-centric analysis and solutions. Jim draws upon a distinguished 23-year military career in Marine RECON and Naval Intelligence to lead ENODOGlobal. His career spans from leading Reconnaissance missions in OPERATION DESERT STORM to serving as the military liaison to Afghanistan's President Hamid Karzai. Career highlights include supporting the U.S. Director of National Intelligence as an authority on Afghanistan, leading NATO reintegration events in Afghanistan, conducting training missions in Africa while assigned to the U.S. Embassy in Ethiopia, and co-authoring the "Navy Counter-Terrorism Optimization Report" while assigned to the Navy's premier strategic studies group "Deep Blue."
_________
ATTENTION READERS
We See The World From All Sides and Want YOU To Be Fully Informed
In fact, intentional disinformation is a disgraceful scourge in media today. So to assuage any possible errant incorrect information posted herein, we strongly encourage you to seek corroboration from other non-VT sources before forming an educated opinion.
About VT
-
Policies & Disclosures
-
Comment Policy
Due to the nature of uncensored content posted by VT's fully independent international writers, VT cannot guarantee absolute validity. All content is owned by the author exclusively. Expressed opinions are NOT necessarily the views of VT, other authors, affiliates, advertisers, sponsors, partners, or technicians. Some content may be satirical in nature. All images are the full responsibility of the article author and NOT VT.