by Jonas E. Alexis and Vladislav Krasnov
Vladislav Krasnov graduated from Moscow State University with a degree in history and anthropology. He has a Master's degree in Slavic languages and a Ph.D. in Russian literature from the University of Washington. He taught at numerous institutions, including the University of Texas (Austin), the Monterey Institute of International Studies, the Hoover Institution (Standard University), etc. He was formerly a visiting scholar at Sapporo University, Japan.
Krasnov is the author of Solzhenitsyn and Dostoevsky: A Study in the Polyphonic Novel (Athens: The University of Georgia Press, 1980), Soviet Defectors: The KGB Wanted List (Stanford: Hoover Institution, 1985), and Russia Beyond Communism: A Chronicle of National Rebirth (New York: Westview Press, 1991). He is the president of RAGA, Russia & America Goodwill Association. This is our first in a series of interviews. The second interview will be on Solzhenitsyn and his relationship with Vladimir Putin.
I was very pleased when my dear friend Vladislav gave me permission to publish his nice letter to President Barack Obama. Vladislav is a Solzhenitsyn scholar and he and I have worked together on a number of projects last summer.
Vladislav's honest letter deserves a fair hearing precisely because New World Order agents have already been beating the war drum against Russia. They are ready to summon just about every single stupid statement you can possibly imagine just to incite people and produce categorical lies about Russia and Vladimir Putin.
For example, Newsweek put out an article last August entitled, "Putin's savage war against Russia's 'new Muslims.'" It states:
"Law enforcement agencies in regions with Islamic populations (whether in Russia proper or in the newly independent post-Soviet states) began to persecute Salafites or Muslims with fundamentalist religious beliefs…
"More importantly, the central government, as well as regional authorities, viewed this growing community of believers as a threat to state power."[1]
One needn't be an intellectual to realize that this is generally dumb. Two of Putin's main allies in the Middle East are Syria and Iran. These Muslim countries have been challenging the principles upon which the New World Order is based from time immemorial. In fact, it was the Ayatollah who cut the New World Order to pieces by referring to one of their headquarters as "The Great Satan."[2]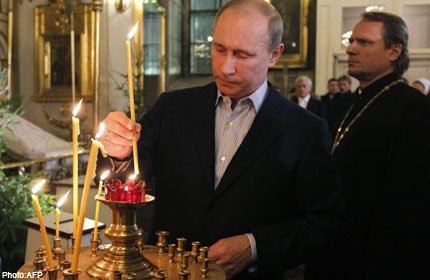 Putin is actually making alliances with Muslim countries, and New World Order agents obviously are mad and sad. In fact, Zionist outlets such as Politico declared last May that "Middle Eastern leaders are talking to Putin, not Obama."[3]
That is not good for NWO agents at all. They have to attack by producing lies and fabrications. In fact, lies and fabrications are two of their biggest weapons, and since they have control over the majority of the news outlets in America, they have effectively been able to turn people into zombies.
NWO agents obviously want to create a divide-and-conquer strategy so that they can destroy solidarity among decent countries that seek to fight against the New World Order's diabolical plan. That is why they are trying to get decent Muslims to see Russia and Vladimir Putin as their enemies.
In short, NWO agents want perpetual wars. We are seeking the opposite. We are seeking peace, and that is why the following letter is timely.
An Open Letter to Barack Obama
Written by Vladislav Krasnov on behalf of the Russia & America Goodwill Association
Dear Mr. President:
As your presidential duties will soon expire, I want you to make sure your Nobel Peace Prize is deserved: Please instruct your officials to return to the path of negotiations with Russia, be it the Syrian crisis, the lapse of the plutonium nuclear arms control deal or Ukraine.
By so doing, you will bequeath to your successor—whomever it might be—a solid foundation on which to build a healthier and more peaceful Planet Earth. The United States should re-commit to the policy of non-interference in domestic affairs abroad that our Founding Fathers consistently proclaimed and adhered to.
Instead of imposing our cherished values of "free market" and "democracy" abroad, let us rely on the wisdom of a man who risked the reputation of a "traitor" when he defied King George's war on American colonies.
I am talking about Edmund Burke, the British philosopher, and father of modern conservatism. Like ancient Greeks, he argued that each country is entitled to its own form of government, be it democracy, republic, monarchy, tyranny or despotism, each of which tends to evolve into its opposite. Therefore, the colonies do not have to bow to the King. Burke's monument now graces Washington DC.
In respect to Russia, remember that Empress Catherine the Great refused King George's request to send Russian Cossacks help him quell George Washington's rebellion.
During the Civil War, while Europe's powers– Great Britain, France, and Spain—tried to take advantage of President Lincoln's problems with the South, Tsar Alexander II who had just abolished serfdom in Russia, sent the Russian Navy to the harbors of New York and San Francisco as a gesture of Good Will.
More recently, in spite of the USSR's unconcealed hostility to "Capitalist" America, the two countries were able to cooperate in the defeat of Nazi Germany and Japan, and then keep the bitterness of the Cold War in check.
After 1991, Communist Russia is no more. The New Russia has been espousing the same values of private property, free enterprise, multi-party free elections, secular government, and freedom of speech and religion—as we do.
To be sure, the post-1991 Russian road has been rocky, but this is because we meddled on the side of the Russian oligarchs and because it takes years and decades to cultivate free enterprise and democracy in a country that had none for 73 years.
In the late 1980s, when I was writing Russia Beyond Communism: A Chronicle of National Rebirth (Westview Press, 1991), Soviet soldiers were forbidden to wear crucifixes. Now General Sergei Shoigu, Russia's Minister of Defense, would not enter the Red Square without crossing himself publicly.
President Vladimir Putin is regularly seen in a church in front of an icon and has addressed Russian Muslims in a mosque and Jews in a synagogue. It's a truly tectonic shift in global affairs since the end of the Cold War in 1991.
Therefore, I say, Mr. President, take a breath of fresh air and do what it takes to make your Nobel Peace Prize count: Leave the legacy of peace-seeking negotiations with Russia from which your successor will not deviate lest he or she be called an abominable warmonger.
More than any other two countries, Russia and the United States are called upon safeguard Peace, Freedom, and Commerce not just from San Francisco to Vladivostok, but on the entire Planet Earth. So help us, God!
Sincerely,
W George Krasnow, Ph.D. (aka Vladislav Krasnov)
President, RAGA.org
October 10, 2016
---
Citations
[1] Denis Solokov, "Putin's Savage War Against 'New Muslims,'" Newsweek, August 10, 2016.
[2] See E. Michael Jones, "The Great Satan and Me: Reflections on Iran and Postmodernism's Faustian Pact," Culture Wars, July/August 2015.
[3] Dennis Ross, "Why Middle Eastern Leaders Are Talking to Putin, Not Obama," Politico, May 8, 2016.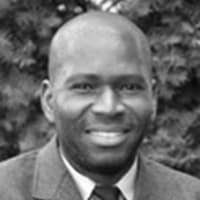 ATTENTION READERS
We See The World From All Sides and Want YOU To Be Fully Informed
In fact, intentional disinformation is a disgraceful scourge in media today. So to assuage any possible errant incorrect information posted herein, we strongly encourage you to seek corroboration from other non-VT sources before forming an educated opinion.
About VT
-
Policies & Disclosures
-
Comment Policy
Due to the nature of uncensored content posted by VT's fully independent international writers, VT cannot guarantee absolute validity. All content is owned by the author exclusively. Expressed opinions are NOT necessarily the views of VT, other authors, affiliates, advertisers, sponsors, partners, or technicians. Some content may be satirical in nature. All images are the full responsibility of the article author and NOT VT.