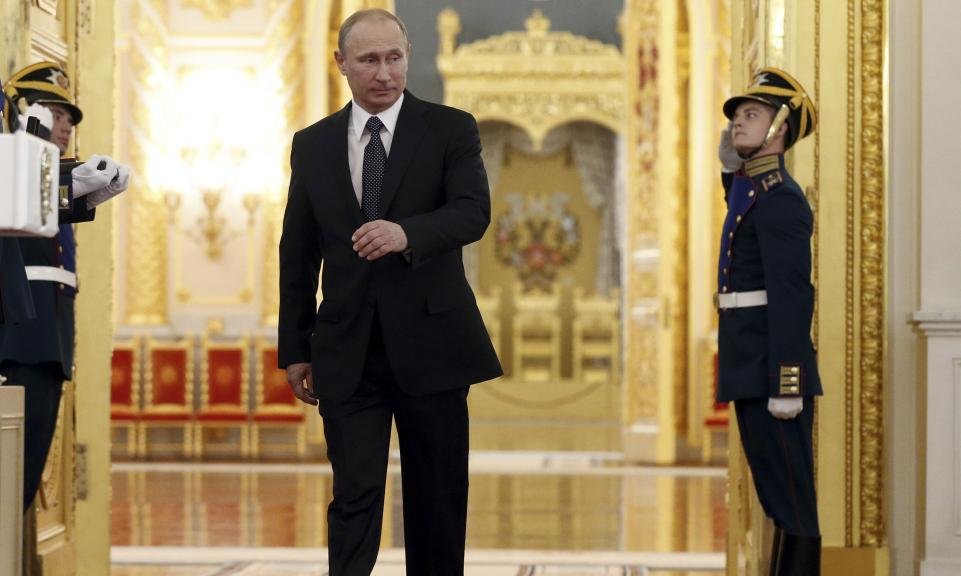 …by Jonas E. Alexis
Russia has just signed a declaration which basically says that the International Criminal Court has not lived up to its standard. President Rodrigo Duterte of the Philippines agreed with Putin when he said, "They are useless, those in the International Criminal [Court]."[1]
Russia seems to be saying that political criminals are still walking around and enjoying their free time, and the International Criminal Court has done next to nothing to stop them. Instead, the organization has been putting pressure on Russia for its "crime against humanity."[2]
What is Russia's primary crime? Well, New World Order agents and Zionist organs like the Washington Post continue to perpetuate the stupid idea that Russia annexed Crimea! As we have argued elsewhere, to say that Russia invaded Crimea is like saying that the United States invaded California. Even Zionist organs like the Washington Post admitted in 2014 that Crimea is "populated by 60 percent Russian speakers"![3]
Then how can anyone with an ounce of common sense perpetuate the idea that Russia invaded Crimea?
New World Order agents obviously know that Crimea has been part of Russia since the beginning of time, but they have to produce blatant lies because they think that the masses are all stupid. Like Henry Kissinger who thinks that "Military men are just dumb, stupid animals to be used as pawns in foreign policy,"[4] NWO agents think that they have to can brainwash the entire population with the lies. They have been doing that for years, most specifically during World War II.[5]
How else would NWO agents continue to bamboozle TV watchers with fake stories and fake news? How else would they marshal one lie after another? And whenever they get caught red-handed, they summon new lies to defend their previous lies. Remember how they perpetuated the lie that Assad was using chemical weapons on his own people? Remember how Russia single-handedly deconstructed that lie by presenting massive evidence to the contrary?
Well, New World Order agents hated Russia ever since. They have attempted to deconstruct Russia's position in Crimea and in Syria by summoning one lie after another, but they still have not been able to make a rational point because the New World Order system is incoherent as a political worldview.
Think about this for a moment. If the International Criminal Court means business, why does it allow both the United States and Israel to support terrorist groups in Syria? Why aren't people like George W. Bush and Tony Blair in jail for their crimes against humanity? Why is Bush free to talk about his new dog when the man ought to be behind bars for the rest of his natural life?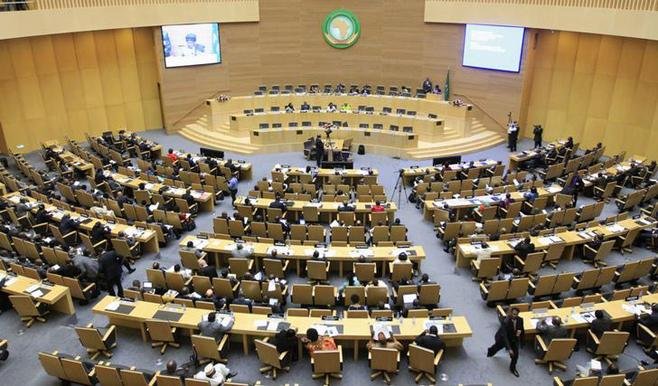 Are we supposed to believe that adopting a dog is more important than saving Iraqi and American lives? What about the 360,000 U.S. veterans who may have brain injuries due to the invasion in Iraq?[6] What about sexual abuse of boys by Afghan allies?[7]
Taking care of an animal is more important than rescuing decent American from a six-trillion dollar war? Who is the International Criminal Court kidding here? Bush said of his new dog Freddy Bush:
"We already love him, and even our cats Bob and Bernadette are finding Freddy's charm futile to resist. If you could use a little extra joy in your life, consider adopting a pet from an animal shelter or rescue group."[8]
Dogs are indeed good domestic animals. But are we to believe that dogs are more important than human beings, particularly women, children, and other civilians? What about decent soldiers who died because Bush perpetuated the categorical lie and massive deception that Saddam had weapons of mass destruction?[9] Doesn't he owe the American people and much of the world an apology? Shouldn't this man turn himself in for destroying civilian livelihood in Iraq?[10]
The decision to invade Iraq is now "the worst foreign policy decision ever made by an American president."[11] But again the International Criminal Court hasn't said a damn thing about this. They have never even issued a statement about the consequences of the Iraq War. Who can really forget sodomy in places like Abu Ghraib?[12]
If the International Criminal Court cannot put pressure on the real criminals, then Russia has every good reason to say adios to the organization. The ICC knows that the war in Iraq was a mess;[13] they know that the Powers That Be deserve to be punished for their crimes, but they still haven't done anything to bring those psychopaths to judgment. Why?
Well, obviously they seem to know that if people like Bush are placed behind bars, then the Neoconservatives would also have to be prosecuted for manipulating Bush. We all know by now that the Neoconservative movement is a Jewish subversive ideology,[14] and the International Criminal Court obviously does not wants to touch people like Bill Kristol or Daniel Pipes or Paul Wolfowitz.
The ICC doesn't want to be called an anti-Semitic organization, so people in the organization continue to remain silent about the real criminals behind political and military chaos in the Middle East and elsewhere.
Finally, when will the International Criminal Court proceed to arrest people like George Soros? Soros admitted last year that he was in favor of "effective financial assistance to Ukraine,"[15] and we all know what he meant by that.
Soros meant to create subversive movements and destabilize the social order in the region. That's what he did in America via the Black Lives Matter movement; that's what he did in Russia by destroying the economy; and that what he did in Yugoslavia.
https://www.youtube.com/watch?v=i0cU7AVR3gk
But all of Soros' covert activities have never bothered the International Criminal Court at all because Soros obviously is against Vladimir Putin.
U.S. senator from Maryland and the top Democrat on the Senate Foreign Relations Committee Ben Cardin has recently declared that the United States "needs to hold Russia accountable for its aggression,"[16] but Cardin doesn't want to talk about how puppets like him in the United States should be held accountable for the disasters they have created in the Middle East and elsewhere.
It was Soros who postulated last February that "Putin is a bigger threat to Europe's existence than Isis."[17] "Putin's aim is to foster the EU's disintegration," said Soros, "and the best way to do so is to flood Europe with Syrian refugees."[18]
One has to sink very low in order to come up with such claptrap. Soros either has never paid attention to what Putin has been saying or he is just dumb on purpose.
As we have pointed out elsewhere, Putin has made hundreds of speeches and as meticulously and methodically pointed out where the issues lie and what politicians and ideologues have to do in order to solve the political conflict in Syria, Ukraine and elsewhere, but obviously Soros doesn't want to know because he doesn't want to give up his covert activity. Soros has actually showed that Jim W. Dean was right all along:
"All the public attempts to demonize Russia as an impending threat are believed by no one with a lick of sense. Even the world cab drivers know the US is creating chaos to take advantage of it."
https://www.youtube.com/watch?v=cR_6JkPixs4
---
[1] Quoted in Emily Rauhala, "Taking a cue from Putin, Duterte threatens to withdraw from the International Criminal Court," Washington Post, November 17, 2016.
[2] Nataliya Vasilyeva, "Putin withdraws Russia from International Criminal Court," Washington Post, November 16, 2016.
[3] Adam Taylor, "To understand Crimea, take a look back at its complicated history," Washington Post, February 27, 2016.
[4] Quoted in Bob Woodward and Carl Bernstein, The Final Days (New York: Simon & Schuster, 1976), 194.
[5] For a scholarly study on this, see Christopher Simpson, Science of Coercion: Communication Research and Psychological Warfare, 1945-1960 (New York: Oxford University Press, 1996).
[6] Gregg Zoroya, "360,000 veterans may have brain injuries," USA Today, March 5, 2009.
[7] Joseph Goldstein, "U.S. Soldiers Told to Ignore Sexual Abuse of Boys by Afghan Allies," NY Times, September 20, 2015.
[8] Jasper Scherer, "George W. Bush's Election Day surprise: He and Laura Bush adopted a puppy," Washington Post, November 5, 2016.
[9] For studies on this, see Michael MacDonald, Overreach: Delusions of Regime Change in Iraq (Cambridge: Harvard University Press, 2014); John J. Mearsheimer, Why Leaders Lie: The Truth About Lying in International Politics (New York: Oxford University Press, 2011); John M. Schuessler, Deceit on the Road to War: Presidents, Politics, and American Democracy (New York: Cornell University Press, 2015); Stefan Halper and Jonathan Clarke, America Alone: The Neo-Conservatives and the Global Order (Cambridge: Cambridge University Press, 2004).
[10] See Mark Kukis, Voices from Iraq: A People's History, 2003-2009 (New York: Columbia University Press, 2011).
[11] Jean Edward Smith, Bush (New York: Simon & Schuster, 2016), 660.
[12] See for example Karen J. Greenberg, et al., The Torture Papers: The Road to Abu Ghraib (Cambridge: Cambridge University Press, 2005); Shadi Mokhtari, After Abu Ghraib: Exploring Human Rights in America and the Middle East(Cambridge: Cambridge University Press, 2011); Jameel Jaffer and Amrit Singh, Administration of Torture: A Documentary Record from Washington to Abu Ghraib and Beyond (New York: Columbia University Press, 2007); Seymour M. Hersh, "The General's Report," The New Yorker, June 25, 2007;  Julian Borger, "U.S. General Linked to Abu Ghraib Abuse," The Guardian, May 22, 2004; Luke Harding, "After Abu Ghraib," The Guardian, September 20, 2004; Luke Harding, "Focus Shifts to Jail Abuse of Women," Guardian, May 12, 2004; Philip Gourevitch and Errol Morris, "Exposure: The Women Behind the Camera at Abu Ghraib," The New Yorker, March 24, 2008; Michael Otterman, American Torture: From the Cold War to Abu Ghraib and Beyond (Australia: Melbourne University Press, 2007), see chapters 9 and 10; Philippe Sands, Torture Team: Rumsfeld's Memo and the Betrayal of American Values (New York: Palgrave Macmillan, 2008), 14-16; Jane Mayer, The Dark Side: The Inside Story of How the War on Terror Turned into a War on American Ideals (New York: Anchor Books, 2009); Maggie O'Kane, Teresa Smith, et al., "The Torture Trail: What Did General Petraeus's Special Advisor, James Steele, Know?" The Guardian, October 23, 2010; David Leigh, "Iraq War Logs: Prisoner Beaten to Death Days after British Handover to Police," The Guardian, October 28, 2010; David Leigh and Maggie O'Kane, "Iraq War Logs: U.S. Turned Over Captives to Iraqi Torture Squads," The Guardian, October 24, 2010; Nick Davies, Jonathan Steele and David Leigh, "Iraq War Logs: Secret Files Show How U.S. Ignored Torture," The Guardian, October 22, 2010; Mark Danner, Torture and Truth: America, Abu Ghraib, and the War on Terror (New York: New York Review of Books, 2004).
[13] Richard Norton-Taylor, "International court hears anti-war claims," Guardian, May 6, 2006.
[14] See Murray Friedman, The Neoconservative Revolution: Jewish Intellectuals and the Shaping of Public Policy (Cambridge: Cambridge University Press, 2005).
[15] George Soros, "Ukraine & Europe: What Should Be Done?," NY Review of Books, October 8, 2015.
[16] Ben Cardin, "The United States needs to hold Russia accountable for its aggression," Washington Post, November 17, 2016.
[17] George Soros, "Putin is a bigger threat to Europe's existence than Isis," Guardian, February 11, 2016.
[18] Ibid.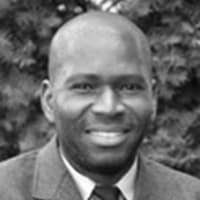 ATTENTION READERS
We See The World From All Sides and Want YOU To Be Fully Informed
In fact, intentional disinformation is a disgraceful scourge in media today. So to assuage any possible errant incorrect information posted herein, we strongly encourage you to seek corroboration from other non-VT sources before forming an educated opinion.
About VT
-
Policies & Disclosures
-
Comment Policy
Due to the nature of uncensored content posted by VT's fully independent international writers, VT cannot guarantee absolute validity. All content is owned by the author exclusively. Expressed opinions are NOT necessarily the views of VT, other authors, affiliates, advertisers, sponsors, partners, or technicians. Some content may be satirical in nature. All images are the full responsibility of the article author and NOT VT.