…by Jonas E. Alexis
In November of last year, the Washington Post was shouting that "Putinism" was coming to an end because Syria, they believed, was failing.[1] And it was all Putin's fault because he decided to protect Assad. National Public Radio—or shall we say National Propaganda Radio—was basically saying the same thing.[2]
In the summer of the same year, the Washington Post again declared that Putin "is suffocating his own nation."[3] It was a bold lie. Just seven days earlier, Russia hit ISIS and killed at least 600 terrorists in one strike.[4] A month prior to that, Russia was making life miserable for ISIS.
The Washington Post is now ineffective because Vladimir Putin, whether NWO like it or not, has already left an indelible mark on the twenty-first century. His opponents sometimes deliberately and unintentionally pervert, invert, or subvert what he says for political reasons.
We all know by now that he has been called the "new Hitler." Why? Because he "annexed Crimea," NWO agents say; he does not like "opponents and journalists" such as Mikhail Khodorkovsky; he hates "activists" such as The Pussy Riot; he despises NGOs such as George Soros; he loves to support "terrorist regimes" such as Assad; and on and on it goes.
As we have documented over the past two years or so, all those claims are categorically false. But one must have enough moral, political, and intellectual muscle to respond to them all. Putin repeatedly asked New World Order agents to debate him on those issues. They eventually sent people like Charlie Rose and Fareed Zakaria. He intellectually knocked those people out in the first round. Then it was Hillary Clinton's turn to get in the ring. She too didn't last long.
New World Order agents obviously stopped sending useless and weak opponents and had to come up with new strategies. They began to use the media and other venues to attack Putin viciously. More than twenty books have been written on Putin alone declaring that he is basically evil incarnate.
But all this ideological onslaught was again ineffective. This was so bad that Jim W. Dean ended up saying: "All the public attempts to demonize Russia as an impending threat is believed by no one with a lick of sense. Even the world cab drivers know the US is creating chaos to take advantage of it."
Well said, Jim.
We are nearing the end of 2016, and Russia is still thriving. Putin has recently declared that Russia is more powerful than any aggressor—that is, countries or entities that seek to destroy the Russian Federation. Putin added:
"The United States paved the way to a new arms race by withdrawing from the Anti-Ballistic Missile Treaty. This is obvious. When one party unilaterally withdrew from the treaty and announced that it would be building a nuclear umbrella for itself, the other party either has to build the same umbrella (which seems unnecessary to us considering the questionable effectiveness of this programme), or develop efficient means of overcoming this missile defence system and improving its own missile strike system, which we are doing successfully. We did not concoct this. We have to respond to this challenge.
"Speaking about our progress (and we have advanced significantly), yes, we are progressing, but within the boundaries of our agreements. I would like to emphasise this. We are not breaching any terms, including START III. We abide by all the agreements regarding the number of nuclear delivery vehicles and warheads.
"Just recently, US observers came to our nuclear plants and watched how we produce missiles and nuclear devices. Do you all remember that? Instead of maintaining our relations in a similar fashion, the United States withdrew from the Anti-Ballistic Missile Treaty. It was not we who did it."
Russia has also gained enough friends over the past few months. French Ambassador to Moscow Jean-Maurice Ripert has recently declared:
"Certainly, we want to cooperate with Russia, with other partners to end the war. And Moscow agrees with it … We are governed by one and the same aim – to eliminate terrorism."[5]
Ripert has obviously seen that Russia means business in places like Syria. Christians and civilians in Aleppo have been liberated, and the so-called rebels have agreed on a ceasefire in the region.[6]
Yet instead making a reasonable deal with Russia during the last few days of his presidency, Obama decided to place sanctions on the entire country. Why?
Well, Russia again hacked the DNC. Who has accessed to the evidence? Only the C.I.A., the very entity that has been involved in covert operations all over the globe—including drug business in places like Afghanistan and Asia.[7] Has the C.I.A. provided the evidence for the so-called hacked?
No. They keep repeating that Russia meddled with the election, but no one has come forward with factual data. As former C.I.A. officer Philip Giraldi has recently put it, "no hard evidence has been provided to identify the actual hackers or to link them to the Russian government, much less to President Vladimir Putin."[8] In the name vein, former UK ambassador Craig Murray declared that the claimed that Russia hacked the DNC is "bullshit."[9]
So, it was disingenuous of Obama to place sanctions on Russia. But there is another point here. As Jim W. Dean has put it,
"What Obama did not say is that his administration would stop all covert foreign election manipulation, color revolution and unconstitutional regime change activities in January, in an attempt to finally validate his Nobel Peace Prize."
Keep in mind that it was Neocon Victoria Nuland who was largely responsible for the Ukraine crisis.[10] Keep in mind that she was working with the Obama administration. In fact, when Nuland realized that things weren't going as planned, she told the entire world to "fu$k the E.U."[11]
Angela Merkel did say that Nuland's remark was unacceptable,[12] but no one even remotely suggested that Nuland should have been fired from her political post.
The same woman spent at least $5 billion destabilizing the situation in Ukraine. (You can be sure that this was taxpayer's money.) It got even better: Nuland worked with Neo-Nazis to put gasoline on the Ukraine crisis.[13]
Did Zionist organs such as the New York Times, the Washington Post, Fox, CNN, etc., even mention any of those activities by Nuland? No. They were too busy demonizing Russia.
There is more. Former Acting CIA Director Michael Morell made it very clear last August that the United States needed to start killing Russians.
Charlie Rose: "We make them pay the price by killing Russians?"
Morell: "Yeah."
Rose: "And killing Iranians?"
Morell: "Yes … You don't tell the world about it. … But you make sure they know it in Moscow and Tehran."
Once again, Morell was never reprimanded for saying disgusting things like that. No Zionist outlet said that Morell committed a cardinal error.
Yet despite all of this, Russia is still rising and challenging other nations to stand against the New World Oder ideology. Overall, 2016 has been a prosperous or productive year for Russia. And 2017 doesn't look promising for NWO agents.
https://www.youtube.com/watch?v=hUFNR5yl2oo&t=4s
---
[1] Colbert I. King, "Is Syria the beginning of the end of Putinism?," Washington Post, November 27, 2015.
[2] Steve Inskeep, "Did Vladimir Putin Just Trick Himself Into Solving Syria's War?," National Public Radio, November 19, 2015.
[3] "Vladimir Putin is suffocating his own nation," Washington Post, July 28, 2015.
[4] "Russian cruise missiles hit ISIS from Mediterranean & Caspian; 600 killed in one strike," Russia Today, November 20, 2015.
[5] "France Wants to Cooperate With Russia to End War in Syria – French Ambassador," Sputnik News, December 27, 2016.
[6] "Agreement reached on ceasefire in Syria & readiness to start peace talks – Putin," Russia Today, December 29, 2016.
[7] Peter Dale Scott, Cocaine Politics: Drugs, Armies, and the CIA in Central America (Berkeley and Los Angeles: University of California Press, 1992 and 1998); American War Machine: Deep Politics, the CIA Global Drug Connection, and the Road to Afghanistan (Lanham: Rowman & Littlefield, 2010); Drugs, Oil, and War: The United States in Afghanistan, Colombia, and Indochina (Lanham: Rowman & Littlefield, 2003).
[8] Philip Giraldi, "Christmas Crackers, Moscow-Style," American Conservative, December 28, 2016.
[9] "CIA's Russia hacking claims dismissed as 'bulls***' by former UK ambassador Craig Murray," Belfast Telegraph, December 12, 2016.
[10] For a scholarly analysis on this, see John J. Mearsheimer, "Why the Ukraine Crisis Is the West's Fault: The Liberal Delusions That Provoke Putin," Foreign Affairs, September/October 2014.
[11] "'Fuck the EU': US diplomat Victoria Nuland's phonecall leaked – video," Guardian, February 7, 2014.
[12] Ed Pilkington and Luke Harding, "Angela Merkel: Victoria Nuland's remarks on EU are unacceptable," Guardian, February 7, 2014.
[13] Max Blumenthal, "Is the US backing neo-Nazis in Ukraine?," Salon, February 25, 2014; "Ukraine: US, NATO, EU want Nuland's neo-nazi thugs in power – Prof Francis Boyle," Sputnik News, March 5, 2014.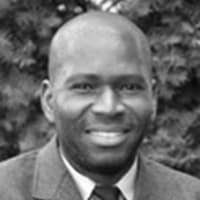 ATTENTION READERS
We See The World From All Sides and Want YOU To Be Fully Informed
In fact, intentional disinformation is a disgraceful scourge in media today. So to assuage any possible errant incorrect information posted herein, we strongly encourage you to seek corroboration from other non-VT sources before forming an educated opinion.
About VT
-
Policies & Disclosures
-
Comment Policy
Due to the nature of uncensored content posted by VT's fully independent international writers, VT cannot guarantee absolute validity. All content is owned by the author exclusively. Expressed opinions are NOT necessarily the views of VT, other authors, affiliates, advertisers, sponsors, partners, or technicians. Some content may be satirical in nature. All images are the full responsibility of the article author and NOT VT.