Haaretz, the well-regarded Israeli newspaper when it comes to Israel or the Arab-Israeli conflict, is much more credible than the New York Times or the Washington Post; and Haaretz recently published an opinion by Gideon Biger, in which he disputed the premise and the claims that Jerusalem is the Capital of the Jews, with "research showing the city has existed for about 4,000 years. During the first 1,000 years it had no connection to the Jewish People".
Perhaps Mr. Trump, in finalizing his decision to move the US embassy from Tel-Aviv to Jerusalem, should really think of a "Jerusalem for all" as the US policy for the future, with the US embassy in Jerusalem serving all the people and residents of Jerusalem, including the more than 70,000 Palestinians forced out of Jerusalem by the Israelis. It would be even greater if the US embassy in Jerusalem were to be the American embassy representing America in a united One State — a state for all of its people, Israelis and Palestinians.
Israel, as an occupying power, is unfit and unqualified to rule and manage the city. With the Palestinian leaderships having abandoned Jerusalem and its Arab citizens in Oslo, it too is unfit and unqualified to represent and protect the interests of Palestinians in Jerusalem.
Israel, contrary to its marketed slogan as "the only democracy in the Middle East", is a racist xenophobic country, and has never been a country for all of its citizens.
The PLO leadership is a self-serving, corrupt, inept organization that cannot be trusted to represent, let alone protect, the life and rights of those whom it claims to represent.
For now, nothing short of providing international protection for the Palestinian population of Jerusalem and in the entire Occupied Territories will do. The US is a party to the conflict, and cannot be trusted to be a fair and honest broker.
There is an urgent need to place the entire Occupied Territories under an interim international trusteeship, while both sides the Israelis and Palestinians work out the details for the One State for All of its people.
The Palestinians under Israeli Occupation are "damned if they do and damned if they don't." While all nations and people have an absolute and inalienable right to resist foreign occupation including armed resistance, Palestinians are the only people and nation denied such rights. Any form of resistance is seen as "acts of terrorism", and this label is sanctioned by the PLO, Oslo and the United States.
All official Israeli armed acts, along with the acts of criminal trespassing settlers, are deemed "self-defense" no matter what are the circumstances, including targeted assassinations, detentions without charges, house demolitions, acts of arson, cold-blooded murders, uprooting, burning of hundreds of thousands of olive trees, confiscation of property and denial of access to one's land and farm.
The Palestinians are denied any right to self-defense, let alone any right to resistance against the Israeli Occupation. Keep in mind the Palestinian Authority and leadership role is a commercial and security partner with the Israeli Occupation.
For nearly 50 years, since the Six Day War, Palestinians in Jerusalem have been suffering from daily discrimination and ethnic cleansing by Israelis, supported for the most part by wealthy Jewish Americans using tax exempt organizations to confiscate Palestinian properties under the pretense of being "Jewish" properties.
Israeli courts, for the most part, allow falsified and fraudulent deeds in support of such criminal activities, as we have seen most often in the Jerusalem neighborhoods of Sheik Jarrah and Bab-el-Amoud.
Since the founding of Israel, and prior to the 1967 War, Jerusalem was divided by barbed wires, with East Jerusalem under Jordanian control and West Jerusalem under Israeli control. There was some minor UN presence.
It was only after the Six Day War that Jerusalem was united under total Israeli control, and formally annexed to Israel shortly after the end the war.
Fence Building – This is the fence that Bibi built with American dollars
Israel moved quickly and swiftly to consolidate its control over East Jerusalem making dramatic changes in the city demographics, by totally destroying entire Arab neighborhoods. This was the case with "Maghreb Quarter" near the Dome of the Mosque.
Declaring the unified city as its eternal capital, Israel began to use a series of dubious laws as a legal means to ethnically cleanse the city of its Arab residents.
First it denied Palestinians their right of residency under many pretenses, and then used "absentee laws" to officially steal and confiscate their properties.
By now, and after 50 years of total control over Jerusalem, Israel proved over and over it is not a fair or honest trustee of a city of both Jews and Arabs (Christians and Muslims); its policies are so discriminatory, it disqualifies Israel from managing a unified city.
Israeli police on al Aqsa
On the other hand, and notwithstanding empty statements by the late Yasser Arafat and his successor Mahmoud Abba, Jerusalem and its Arab residents were never a priority. They never received the necessary material support to help Arabs fight Israel's onslaught on their very existence in the city.
The Palestinian leadership never translated its words to action to help Arab residents in their struggle to stay. Little, if any, legal support was given to the Palestinians to help them fight expulsion, or fight the confiscation or demolition of their properties.
The cost of one international trip by Mahmoud Abbas and his entourage perhaps could have covered all the court costs and fines. The Palestinian PLO leadership, just like Israel, is not qualified to represent and guard the interests of Arabs in the city.
"Jerusalem for All" would keep the city unified under international agreement, and preserve the unique quality of the city, and its special status as a holy city for Jews, Christians and Muslims.
It will be worthwhile to explore such an international conference, supported by a UN Security Council resolution.
_____________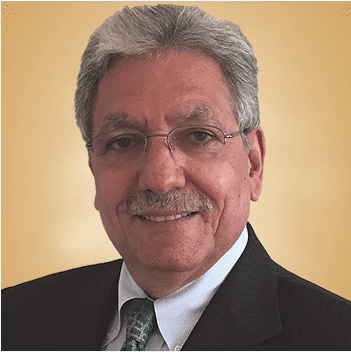 Sami Jamil Jadallah is a US Army Veteran (66-68) is a graduate of Indiana University and holder of a BA, MPA ( School of Public and Environmental Affairs and Jurist Doctor and is an international legal and business professional with more than 40 years in the construction business (KSA), Management Consulting and Business Development (Swiss), Hospitality, Aviation and Conservation (Morocco). Was the first to establish an internationally recognized conservation (Houbara) foundation in Morocco and North Africa. Currently Sami is managing a conservation and wildlife foundation with 100 employees in Morocco. Sami is a recipient of the "Leadership Award" from the US Sixth Army NCO Academy and recognized student leadership while at Indiana University. Sami was a co-founder of the United Palestinian Appeal and served on its board for over 12 years. He lives in Fairfax, VA. Sami is an advocate of the OneState for All of its People as a solution to the Israeli/Zionist conflict with the Palestinians. Sami has 4 bothers who served in the US military 2 Marines and 2 Army.
ATTENTION READERS
We See The World From All Sides and Want YOU To Be Fully Informed
In fact, intentional disinformation is a disgraceful scourge in media today. So to assuage any possible errant incorrect information posted herein, we strongly encourage you to seek corroboration from other non-VT sources before forming an educated opinion.
About VT
-
Policies & Disclosures
-
Comment Policy
Due to the nature of uncensored content posted by VT's fully independent international writers, VT cannot guarantee absolute validity. All content is owned by the author exclusively. Expressed opinions are NOT necessarily the views of VT, other authors, affiliates, advertisers, sponsors, partners, or technicians. Some content may be satirical in nature. All images are the full responsibility of the article author and NOT VT.