… from Press TV, Tehran
[ Editor's Note: Well, the Trump team finally shows some common sense and avoids a Constitutional crisis. Their complying with the judge's restraining order will hopefully at least slow down the growing number of anti-Trump demonstrations going on all over the world.
But missed in all the reporting was a federal judge in Washington preparing to issue a bench warrant to have Trump arrested by US Marshals for criminal contempt due to defying a court order.
This derived from not only attorneys at the various airports not being allowed to offer their services to visa and green card holders, but even members of Congress were similarly denied access to them.
This dual combo was actually hunting down who in the chain of command had been ordered to defy the court order, and Friday night, DHS was stiff-arming the questions, with no one wanting to stand in front of the legal freight train coming their way.
As I had stated on my last Press TV Debate show, the Trump team had deeply wounded itself by rushing this stupid policy through, which still appears to be a cheap grandstanding ploy, to protect the US from what was really no significant threat at all.
One of the major terrorism threats on the planet comes from the proxy terrorists sponsored by the US coalition in Syria and Iraq, with overwhelming evidence but no court venue to take it to, due to sovereign immunity, so far.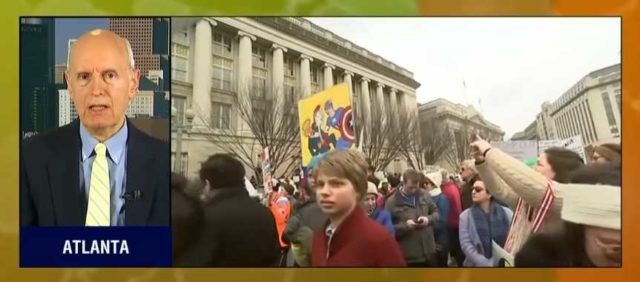 Never in recent history has a new president generated so much ill will, where we had an ex-CIA deputy director stating that the Trump visa ban would be an obvious recruiting bonus for the Islamic State, and spur attacks and kidnappings of Americans where they could be grabbed.
While Trump feels confident the appeals courts will back him up, he has a high risk of losing there, as he has to show substantial risk to the US by allowing people into the country via the already strict vetting that is in place. The bar of proof for that is a high one.
Frankly, the threat of extremist Muslim terrorism has been quite low, compared to many others. In fact, it was so low during the Bush years that the FBI had to initiate a campaign of sting operations to drum up business and justify the huge funding it got to protect us. Many US security people have repeated that we had a very limited defense against lone wolf attacks who were not part of an ongoing terror cell.
California has the equivalent of ten divisions of gang members – lightly armed urban insurgents – with almost no publicity regarding that threat. I remember when the Bloods and Crips had 100,000 members, and some of the motorcycle gangs have had a virtual free reign crime spree in the US; that was treated simply as "the cost of doing business".
The same goes for our epidemic of black on white rape. Media will not even publicize the Federal crime statistics that confirm it each year, on the grounds that it would not be politically correct to do so… Jim W. Dean ]
____________
– First published  …  February  04,  2017 –
The administration of President Donald Trump has announced to comply with a federal judge's order halting its travel ban, despite the fact that Trump has questioned the judge's ruling.
"We have reversed the provisional revocation of visas under" Trump's executive order, a US State Department spokesperson said on Saturday. "Those individuals with visas that were not physically canceled may now travel if the visa is otherwise valid."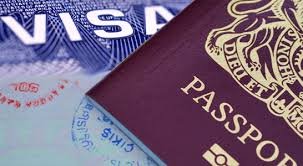 The State Department said it was reversing the cancellation of visas, 60,000 — according to some reports, more than 100, 000 — of which were revoked after Trump's last week directive.
The Department of Homeland Security announced to roll back all actions which were taken to implement Trump's controversial travel ban on Muslims from seven countries.
Department of Homeland Security personnel "will resume inspection of travelers in accordance with standard policy and procedure." People affected by the travel ban treated news of the suspension with suspicions as airlines started allowing them to board flights to America on Saturday.
On Friday, US District Court Judge James Robart of Seattle, Washington, ruled in favor of a lawsuit seeking to overturn the presidential order that blocks the entry of citizens from seven predominately Muslim countries. The ruling was broader than similar ones before it, and represents the most severe legal blow to Trump's contentious action.
Trump's tweets over court ruling draws rebuke
In a series of tweets early on Saturday morning, Trump insulted Robat, calling him a "so-called judge," and threatened to overturn his judgment.
"The opinion of this so-called judge, which essentially takes law-enforcement away from our country, is ridiculous and will be overturned!" he tweeted,after posting several other tweets defending his travel ban.
Trump's tweets drew a swift condemnation from Senate Minority Leader Chuck Schumer.
"The President's attack on Judge James Robart, a Bush appointee who passed with 99 votes, shows a disdain for an independent judiciary that doesn't always bend to his wishes and a continued lack of respect for the Constitution, making it more important that the Supreme Court serve as an independent check on the administration," Schumer said.
"With each action testing the Constitution, and each personal attack on a judge, President Trump raises the bar even higher for Judge Gorsuch's nomination to serve on the Supreme Court. His ability to be an independent check will be front and center throughout the confirmation process," he stated.
Trump humbled by massive global protests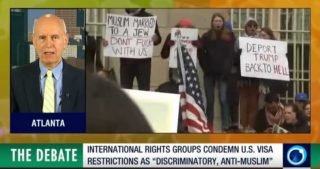 Trump signed the executive order on January 27 that imposed a temporary travel ban on citizens from Iran, Iraq, Libya, Somalia, Sudan, Syria and Yemen and placed an indefinite ban on Syrian refugees. The move also suspended admission of all refugees for 120 days.
Trump has come under immense pressure from politicians and rights groups to rescind the Muslim ban.
The measure has also created a global backlash with a growing number of countries, including long-standing US allies, criticizing the curbs as discriminatory and divisive.
Tens of thousands of people held massive demonstrations in London, Berlin, Paris, Sydney, Jakarta, Manila, and other world cities outside US embassies and diplomatic missions on Saturday to protest against Trump's contentious ban.
A German weekly magazine went on to publish a striking cartoon of Trump on its cover, portraying him as a terrorist, who beheaded the Statue of Liberty while shouting "America First."
On the cover of its Friday edition, Der Spiegel depicted the cartoon figure of Trump with a bloodied knife in one hand and the bleeding head of Lady Liberty in the other.
___________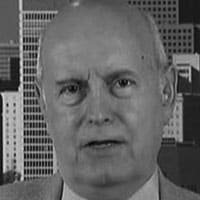 Jim W. Dean is VT Editor Emeritus.  He was an active editor on VT from 2010-2022.  He was involved in operations, development, and writing, plus an active schedule of TV and radio interviews.  He now writes and posts periodically for VT.
ATTENTION READERS
We See The World From All Sides and Want YOU To Be Fully Informed
In fact, intentional disinformation is a disgraceful scourge in media today. So to assuage any possible errant incorrect information posted herein, we strongly encourage you to seek corroboration from other non-VT sources before forming an educated opinion.
About VT
-
Policies & Disclosures
-
Comment Policy
Due to the nature of uncensored content posted by VT's fully independent international writers, VT cannot guarantee absolute validity. All content is owned by the author exclusively. Expressed opinions are NOT necessarily the views of VT, other authors, affiliates, advertisers, sponsors, partners, or technicians. Some content may be satirical in nature. All images are the full responsibility of the article author and NOT VT.