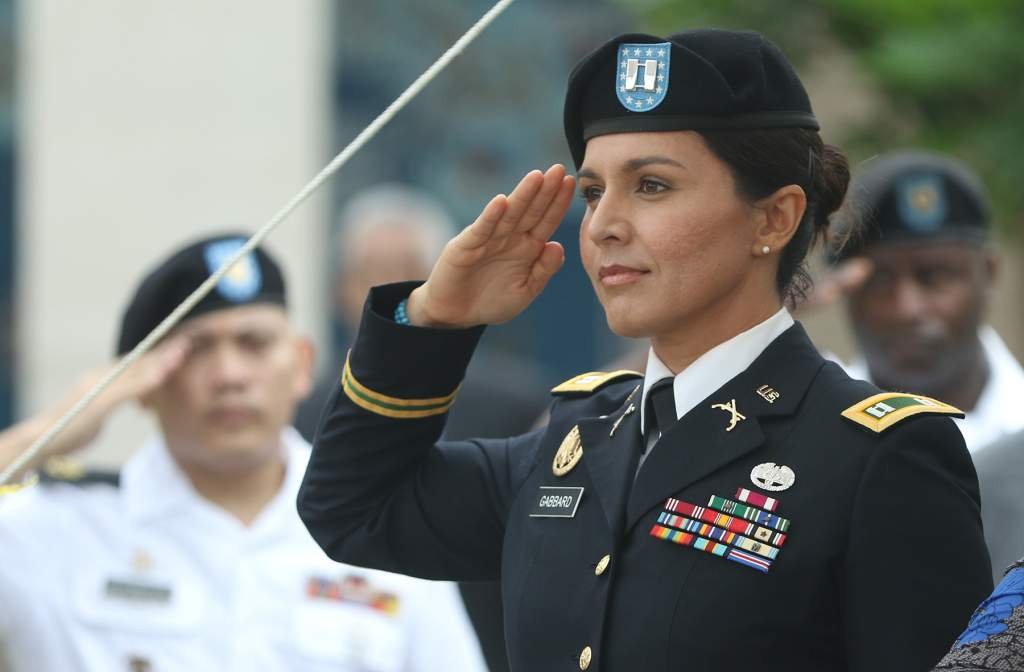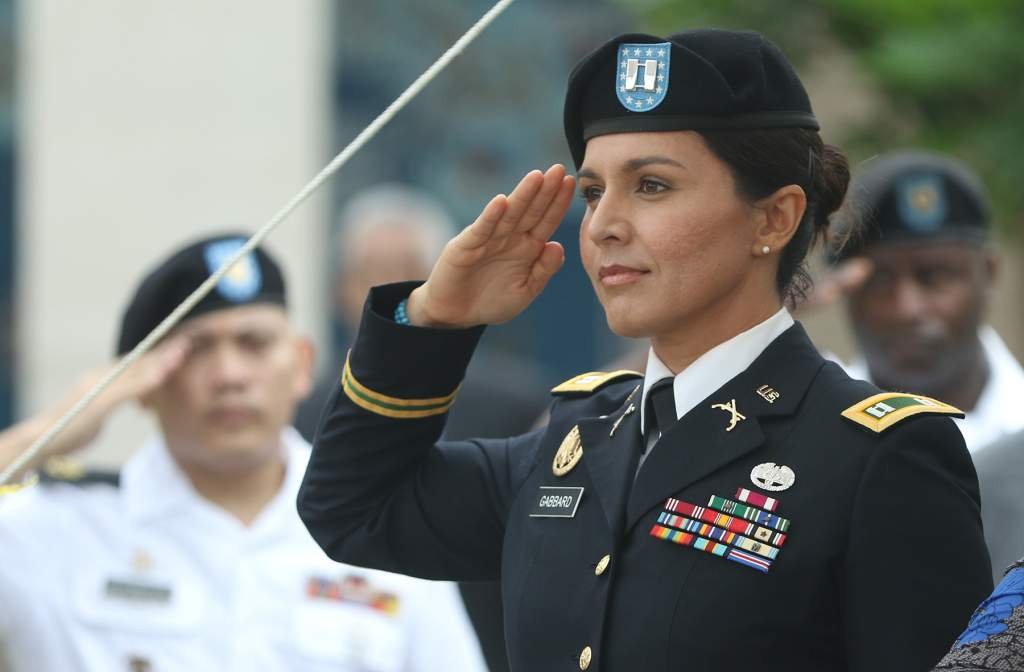 …by Jonas E. Alexis

Hawaii Congresswoman has already left an indelible mark on the Neocons, and they don't like it one bit. They can't really dismiss her cogent claim because Gabbard is also an Iraq war veteran and has witnessed the disastrous effect of the Iraq war.
The Neocons know very well that they don't have decent arguments. They start from an essentially diabolical ideology and then try to forge vacuous and incoherent statements from that ideology, which they hope would convince the masses.
For example, if you ask flaming Neocon like Lee Smith why the US should overthrow Assad, he will tell you crazy and weird things such as Assad "is responsible for more than 400,000 deaths in Syria."[1] In other words, whoever dies in the region, then Assad must take the responsibility.
Smith also believes that Gabbard has been sleeping with "anti-Semitic" organizations such as the Arab American Community Center for Economic and Social Services. Smith also seems to be upset because Gabbard attacked his wicked ideology in Syria. In her legislation, which is called the "Stop Arming Terrorist Act," Gabbard declares that the legislation
"would prohibit the U.S. government from using American taxpayer dollars to provide funding, weapons, training, and intelligence support to groups like the Levant Front, Fursan al Ha and other allies of Jabhat Fateh al-Sham, al-Qaeda and ISIS, or to countries who are providing direct or indirect support to those same groups."
Obviously Smith and other Neocons don't like that because they have been supporting their terrorist buddies in Syria since the beginning of the war. Gabbard, like the vast majority of Americans, does not like perpetual wars in the Middle East. She doesn't like the US to continue to be dragged into a prolonged conflict with Muslim or Arab countries, a disastrous enterprise which has already cost America and much of the West dearly.
Gabbard seems to know that at least "360,000 Iraq and Afghanistan veterans may have suffered brain injuries."[2] She also seems to be aware that the war in Iraq alone will cost American taxpayers at least six trillion dollars.[3]
As we have documented over the past few years, the war in Iraq has given us sodomy at Abu Ghraib, complete annihilation of families and innocent lives in the region, and the desolation of innocent men, women and children.[4]
Gabbard is smart enough to realize that the Neocon path leads to death, chaos, and destruction. She knows that virtually nothing good has come out of the Neoconservative ideology in the Middle East. Therefore, she is asking for a U-turn. The Neocons, of course, do not like that. They want to lead us all into perpetual wars, perpetual conflict, and perpetual hatred of America across the Middle East.
The Neocons are resisting Gabbard's pleas, saying crazy things like Gabbard is echoing "Assad/Putin propaganda." In order to support this stupid claim, Neocon Noah Rothman summons one of his favorite puppets, John McCain. Then he adds:
"The questions surrounding Gabbard's propagandistic sojourn to the lair of a genocidal dictator deserves more attention than it has received."[5]
What that really means is that Gabbard needs to be demonized in the Zionist Media for her so-called collaboration with a "genocidal dictator."
Well, I think it might be too late for that, Mr. Rothman. You simply cannot fool all the people all the time. And people everywhere are waking up to the truth, that the Neoconservative ideology is just Bolshevism in a new garb. Fake news and the Zionist Media no longer have enough political power to convince the American people to take out Assad. Sad for the Neocons, good for us.
[youtube KHCr5_RPVRE]
---
[1] Lee Smith, "Gabbard's Assad Trip–Courtesy of an Anti-Semitic Middle East Organization," Weekly Standard, January 26, 2017.
[2] 360,000 veterans may have brain injuries," USA Today, March 5, 2009
[3] Ernesto Londono, "Study: Iraq, Afghan war costs to top $4 trillion," Washington Post, March 28, 2013; Bob Dreyfuss, The $6 Trillion Wars," The Nation, March 29, 2013; "Iraq War Cost U.S. More Than $2 Trillion, Could Grow to $6 Trillion, Says Watson Institute Study," Huffington Post, May 14, 2013; Mark Thompson, "The $5 Trillion War on Terror," Time, June 29, 2011; "Iraq war cost: $6 trillion. What else could have been done?," LA Times, March 18, 2013.
[4] See Mark Kukis, Voices from Iraq: A People's History, 2003-2009 (New York: Columbia University Press, 2011); Dana Priest and Joe Stephens, "Secret World of U.S. Interrogation," Washington Post, May 11, 2004; for similar reports, see Jane Mayer, "The Black Sites: A Rare Look inside the C.IA.'s Secret Interrogation Program," New Yorker, August 13, 2007; Craig Whitlock, "Jordan's Spy Agency: Holding Cell for the CIA," Washington Post, December 1, 2007; Jane Mayer, The Dark Side: The Inside Story of How the War on Terror Turned into a War on American Ideals (New York: Anchor Books, 2009); Mark Danner, Torture and Truth: America, Abu Ghraib, and the War on Terror (New York: New York Review of Books, 2004); George W. Bush: War Criminal?: The Bush Administration's Liability for 269 War Crimes (Westport: Praeger Pubishers, 2009); Lila Rajiva, The Language of Empire: Abu Ghraib and the American Media (New York: Monthly Review Press, 2005). Rebecca Gordon, Mainstreaming Torture: Ethical Approaches in the Post-9/11 United States (New York: Oxford University Press, 2014).
[5] Noah Rothman, "Tulsi Gabbard's Disaster in Damascus," Commentary, January 27, 2017.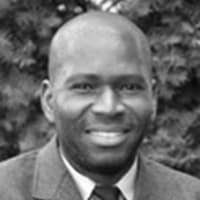 ATTENTION READERS
We See The World From All Sides and Want YOU To Be Fully Informed
In fact, intentional disinformation is a disgraceful scourge in media today. So to assuage any possible errant incorrect information posted herein, we strongly encourage you to seek corroboration from other non-VT sources before forming an educated opinion.
About VT
-
Policies & Disclosures
-
Comment Policy
Due to the nature of uncensored content posted by VT's fully independent international writers, VT cannot guarantee absolute validity. All content is owned by the author exclusively. Expressed opinions are NOT necessarily the views of VT, other authors, affiliates, advertisers, sponsors, partners, or technicians. Some content may be satirical in nature. All images are the full responsibility of the article author and NOT VT.