…by Jonas E. Alexis

I have argued a few weeks ago that if a serious observer wants to provide a reasonable critique of the Trump administration, then he or she has to look at Trump's foreign policy, which is filled with contradictions and hocus pocus.
Trump cannot say that he wants to put "America First" while supporting the Israeli regime. This "America First" principle just doesn't make sense precisely because the Israeli regime is always looking for monsters to destroy in the Middle East. If none exists, then they invent them.
The regime invented monsters in Iraq, Afghanistan, Libya, and Syria. They are now desperately trying to create a monster in Iran, and Trump seems to be falling in the same trap. Trump has recently declared,
"I have imposed new sanctions on entities and individuals who support Iran's ballistic missile program, and reaffirmed our unbreakable alliance with the State of Israel."[1]
Ballistic missile program? Isn't Trump reading the Israeli script here? And doesn't the scholarly sources tell us that the so-called "Iran's ballistic missile program" is pure fiction?[2] As historian Gareth Porter has meticulously documented in his study Manufactured Crisis: The Untold Story of the Iran Nuclear Scare, the so-called Iranian threat is just a colossal hoax and a big lie manufactured by the Israelis.[3]
Think about it for a moment. The Israeli regime has been saying that Iran aspires to have nuclear bombs since 1979![4] In his 1995 book Fighting Terrorism, Benjamin Netanyahu risibly predicted that Iran would acquire nuclear bombs within "five to seven years at most…"[5]
https://www.youtube.com/watch?v=TDFV3uccSBQ
Netanyahu, who generally acts like a complete psychopath who hasn't realized that his previous comments have been recorded in books and articles and public appearances, is still marshalling the perverse claim that Iran is "the most dangerous terror state."[6] Iran obviously humiliates Netanyahu by engaging in the fight against ISIS in Syria. Even the New York Times reluctantly admitted back in 2015:
"More openly than ever before, Iran's powerful influence in Iraq has been on display as the counteroffensive against Islamic State militants around Tikrit has unfolded in recent days. At every point, the Iranian-backed militias have taken the lead in the fight against the Islamic State here. Senior Iranian leaders have been openly helping direct the battle, and American officials say Iran's Revolutionary Guards forces are taking part."[7]
The Daily Beast and the Times, of all places, said pretty much the same thing.[8] In 2014, thousands upon thousands of Iranian troops were in Iraq fighting against ISIS.[9] CNN, to its credit, also put out an article entitled: "'We will destroy ISIS': Iranian militia vows to fight terror group."[10]
So, no one with an ounce of common sense can seriously say that Iran is a state-sponsored terrorist. The sad part is that the US State Department, as of 2016, charged that Iran is "the top state sponsor of terrorism,"[11] even though the United States knew very well that Iran was fighting ISIS in Iraq and even in Syria.
Saudi Arabia should be one of the top terrorist states in the Middle East, but the same country always gets a free pass from the US State Department.
Obviously we are not living in a rational world, where political decisions are based on the moral and political order. And if Trump aspires to make a difference, he needs to get real. His repeated contradiction simply will not work. As Ron Paul has rightly pointed out:
"President Trump correctly pointed out that the last 15 years of US military action in the Middle East has been an almost incomprehensible waste of money – six trillion dollars, he said – and that after all that US war and meddling the region was actually in worse shape than before we started.
"It would have been better for US Presidents to have spent the last 15 years at the beach than to have pursued its Middle East war policy, he added, stating that the US infrastructure could have been rebuilt several times over with the money wasted on such militarism…
"But then minutes later in the same speech, he seemed to forget what he just said about wasting money on militarism. He promised he would be 'upgrading all of our military, all of our military, offensive, defensive, everything,' in what would be 'one of the greatest military buildups in American history.'
"This 'greatest' military buildup is in addition to the trillions he plans on spending to make sure the US nuclear arsenal is at the 'top of the pack' in the world, as he told the press last Thursday. And that is in addition to the trillion dollars nuclear "modernization" program that is carrying over from the Obama Administration."
Obviously Trump is not consistent here. Again, if he aspires to make a difference, he needs to start thinking about fleshing out a thoroughly consistent foreign policy. But that would be very hard to do precisely because, so far, no US president has been brave and courageous enough to permanently stop the unconditional alliance with Israel, which has caused untold misery and suffering for more than sixty years in the Middle East and the United States.
Trump obviously has enough knowledge to challenge the regime in Israel and ask Israeli officials (particularly Benjamin Netanyahu) to at least abide by the political order (or practical reason), which essentially provides the basis for political discourse and fruitful dialogue. Trump knows something about the 9/11 attack, despite the fact that he continues to demonize Muslims at every opportunity.
But Trump cannot follow the principles that the founding fathers articulated because he would be universally and ontologically condemned as a vicious anti-Semite.
https://www.youtube.com/watch?v=wPjH2eMjJgE&feature=youtu.be
---
[1] Quoted in Ron Kampeas, "Trump notes anti-Semitic threats and vandalism in speech to Congress," Jewish Telegraphic Agency, February 28, 2017.
[2] See for example Trita Parsi, Treacherous Alliance: The Secret Dealings of Israel, Iran, and the United States (New Haven: Yale University Press, 2008); A Single Roll of the Dice: Obama's Diplomacy with Iran (New Haven: Yale University Press, 2012); for similar studies, see Haggai Ram, Iranophobia: The Logic of an Israeli Obsession (Stanford: Stanford University Press, 2009); Andrew Shryock, Islamophobia/Islamophilia: Beyond the Politics of Enemy and Friend (Bloomington: Indiana University Press, 2009).
[3] Gareth Porter, Manufactured Crisis: The Untold Story of the Iran Nuclear Scare (Charlottesville, VA: Just World Books, 2014).
[4] Scott Peterson, "Imminent Iran Nuclear Threat? A Timeline of Warnings Since 1979," Christian Science Monitor, November 8, 2011.
[5] Benjamin Netanyahu, Fighting Terrorism: How Democracies Can Defeat Domestic and International Terrorists (New York: Farrar, Straus and Giroux, 1995 and 2001), 123.
[6] Tovah Lazaroff, "Netanyahu: Iran deal gives nuclear weapons to most dangerous terror state," Jerusalem Post, April 11, 2015; Carol Morello and William Booth, "Netanyahu warns that Iran is building terrorist cells worldwide," Washington Post, October 1, 2015.
[7] Anne Barnard, "Iran Gains Influence in Iraq as Shiite Forces Fight ISIS," NY Times, March 5, 2015.
[8] Eli Lake, "U.S. and Iran Hit ISIS, Ignore Each Other," Daily Beast, August 28, 2014; "The Enemy of My Enemy: Iran Arms Kurds in Fight Against ISIS," Time, August 28, 2014.
[9] See for example Martin Chulov, "Iran sends troops into Iraq to aid fight against Isis militants," Guardian, June 14, 2014.
[10] Frederik Pleitgen, "'We will destroy ISIS': Iranian militia vows to fight terror group," CNN, April 22, 2015.
[11] "State Department: Iran is top state sponsor of terrorism," Times of Israel, June 4, 2016.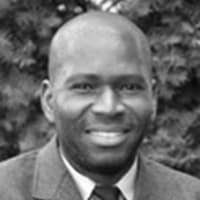 ATTENTION READERS
We See The World From All Sides and Want YOU To Be Fully Informed
In fact, intentional disinformation is a disgraceful scourge in media today. So to assuage any possible errant incorrect information posted herein, we strongly encourage you to seek corroboration from other non-VT sources before forming an educated opinion.
About VT
-
Policies & Disclosures
-
Comment Policy
Due to the nature of uncensored content posted by VT's fully independent international writers, VT cannot guarantee absolute validity. All content is owned by the author exclusively. Expressed opinions are NOT necessarily the views of VT, other authors, affiliates, advertisers, sponsors, partners, or technicians. Some content may be satirical in nature. All images are the full responsibility of the article author and NOT VT.