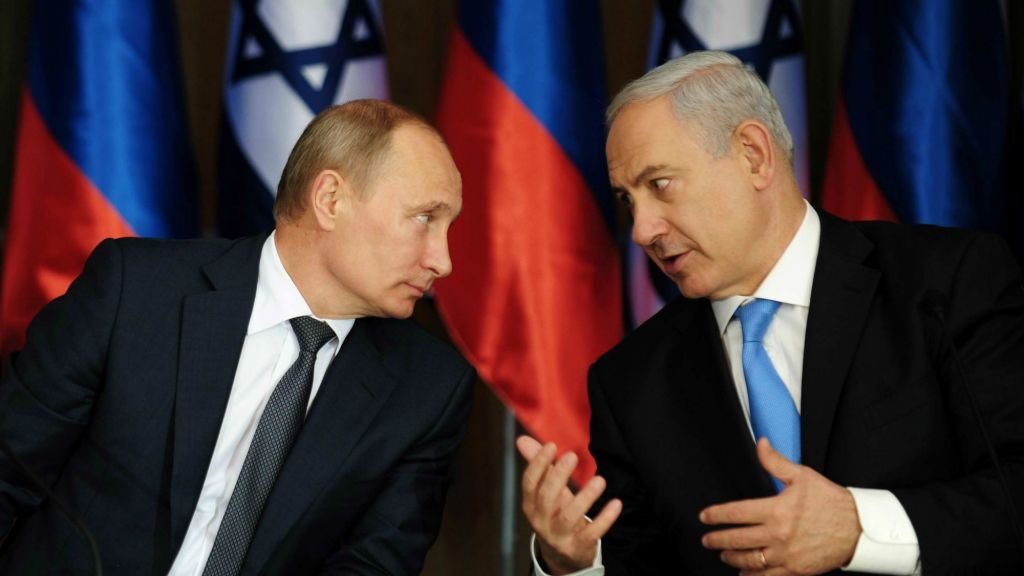 …by Jonas E. Alexis

Benjamin Netanyahu always wants to get attention; he always wants to be a political clown, summoning up some of the most damning lies in the history of the Western world. That's why he says wild things, crazy things, and dumb things. He wants the world to bend over and worship him as King. Time Magazine has called him "King Bibi"[1] back in 2012. The Times declared then:
"Like his father [Benzion Netanyahu, a flaming Zionist academic], he sees Jewish history as a succession of holocausts. Like his father, he has an almost mystical belief in the abiding power of anti-Semitism, as though it were more biological than cultural."[2]
Time Magazine probably has a point here. "King Bibi" wants American politicians to bow down and lick his boots, and whenever people question his ideology, he squeals with rage. He calls people who question his motives anti-Semites and enemies of the Jewish people. He goes to Congress to complain and whine—like a toddler who couldn't get his hands on the new toys.
"King Bibi" is willing to do anything to distract the West (particularly the United States) from the real issue, and that is one reason why he was hated even by the Obama administration.
The Obama administration got so tired of this man's nonsense that they eventually called him "a chickenshit." "The thing about Netanyahu is," one White House official declared back in 2014, "he's a chickenshit."[3] That's not all:
"The bad thing about him is that he won't do anything to reach an accommodation with the Palestinians or with the Sunni Arab states. The only thing he's interested in is protecting himself from political defeat. He's not [Yitzhak] Rabin, he's not [Ariel] Sharon, he's certainly no [Menachem] Begin. He's got no guts."[4]
Flaming Zionist Jeffrey Goldberg of the Atlantic declared,
"Over the years, Obama administration officials have described Netanyahu to me as recalcitrant, myopic, reactionary, obtuse, blustering, pompous, and 'Aspergery.' (These are verbatim descriptions; I keep a running list.)"[5]
Goldberg, who is obviously an Israeli agent, had to admit at one point that Netanyahu has over the years developed some kind of "chicken-shittedness," which includes a "near-pathological desire for career-preservation."[6] Goldberg even quoted the ADL—the ADL!—saying, "The Israelis do not show sufficient appreciation for America's role in backing Israel."[7]
Former Secretary of Defense Robert Gates came to similar conclusions, arguing that the Israeli regime is "an ungrateful ally"[8] because they have been sucking blood out of U.S. officials and by deduction decent Americans for decades. Gates also got tired of Netanyahu and even planned to kick him out of the White House once and for all. He said:
"I was offended by his glibness and his criticism of U.S. policy – not to mention his arrogance and outlandish ambition – and I told national security adviser Brent Scowcroft that Bibi ought not be allowed back on White House grounds."[9]
Of course, Gates later had to use flattering words to appease the Israeli regime in his book Duty. He knows the political ramifications if any U.S. official starts to depart from the Israeli narrative, therefore he later had to say things that would calm the Powers That Be. He had to say things like "the Stars and Stripes and the Star of David flying together" moved him.
But the fact is that no one likes Netanyahu's manipulation of the West. Even former president of France, Nicholas Sakorzy, who is Jewish, once told Obama: "Netanyahu, I can't stand him. He's a liar." Obama responded: "You're sick of him, but I have to deal with him every day…"[10]
Everyone has to deal with "King Bibi" every single day because Western politicians do not have the guts to tell the mad man to stay in Tel Aviv and start taking things a little more seriously. They know that "King Bibi" is a problem child and does not want to abide by moral and political principles. They know that he has caused a lot of damage in the political landscape, and they know that he has been manipulating America for years.
Politicians also know that foreign policy in America is synonymous with Israeli policy, which is essentially Talmudic.[11] And if you still think that America is being ruled by the principles that the founding fathers articulated, then you are living in a dream world.
Netanyahu is essentially in charge of foreign policy, and the current administration doesn't want to offend "King Bibi" too much. In fact, they seem to know that he is the "king" of the Talmudic jungle. Listen to this: "I know what America is," Bibi said back a few years ago. "America is a thing you can move very easily, move it in the right direction. They won't get in [our] way."[12]
Has he been challenged for saying nasty and disgusting things like this? Has he been reprimanded for being disrespectful to the American people? Have political whores and puppets like John McCain and Lindsey Graham started questioning his plan for the Middle East?
Of course not. They still treat him like a king.
Israeli columnist Gideon Levy has agreed that Netanyahu wants to place Washington and much of the Western world in his pocket. He said that Netanyahu's wild remarks and exaggerations
"are profoundly depressing. They bear out all of our fears and suspicions: that the government of Israel is led by a man who doesn't believe the Palestinians and doesn't believe in the chance of an agreement with them, who thinks that Washington is in his pocket and that he can pull the wool over its eyes. There's no point in talking about Netanyahu's impossible rightist coalition as an obstacle to progress. From now on, just say that Netanyahu doesn't want it."[13]
If Levy is right, then it is high time that Western leaders take this man seriously. And Vladimir Putin should be the man to challenge "King Bibi" and ask him to shape up or ship out. Putin is already in a covert battle with the Israeli regime in Syria, so he might as well start telling "King Bibi" that his "kingdom" will be taken away if he continues to deviate from moral principles in the Middle East.
"King Bibi" has recently been to Russia. He has met Putin "to express his view that any truce in Syria must not allow Iranian forces to stay in the country."
Does this man really think that every politician is stupid? He doesn't want Iranian forces to stay in Syria because he knows that it would be difficult for the Israeli forces or ISIS to attack the Assad government. He wants to isolate Assad from Russia and indeed Iran. He wants Assad's blood, and he doesn't seem to think that he will function well if Assad stays in power.
I can imagine how Vladimir Putin responded to Netanyahu's dumb proposal. Keep in mind that Russia has a strong and viable relationship with Iran. When Netanyahu was dancing like a chicken and saying wild things such as Iran was building a nuclear bomb, it was Putin who declared that the claim was fictitious.[14]
Putin went on to slap Netanyahu even harder by saying that Israel's nuclear program, which is beyond the reach of international inspections, creates "foreign policy problems."[15] Putin didn't help the Israeli regime when he said in 2013:
"The technical advantage of Israel – we need to say this directly – is such that it doesn't need nuclear weapons. Israel is already in a technical military sense several heads above the countries in the region."[16]
Putin has slapped the Israeli regime before. He warned them not to send deadly weapons to Ukraine.[17] And he told them that Iran's nuclear program is not a threat to Israel.[18] But when Netanyahu went to Moscow, he told Putin:
"Iran continues attempts to destroy the Jewish state. They speak of this openly and write this in black and white in their newspapers. Today, we have our own country and our army and we can defend ourselves. But I want to say that the threat of Shia Islamic terror is directed not only against us but against the region and the entire world."
Putin must have had a blast when he heard this. "King Bibi" seems to have forgotten that Putin has been observing his wild allegations for at least a decade. He seems to have forgotten that Putin condemned the destruction of Iraq, Afghanistan, Pakistan, and Libya—a diabolical project that was spearheaded by the Israeli regime and U.S. officials.
Putin specifically and explicitly declared that the U.S. had no business slaughtering Gaddafi. And the debacle in Libya was largely a Neoconservative project, which is to say that Israel again had a hand in which Gaddafi loused up.
Putin must complete the job: he must tell "King Bibi" to abide by moral principles. He must tell "King Bibi" that the age of carrots is over and the age of sticks is here.
https://www.youtube.com/watch?v=-ERS0zTn6Z4&feature=youtu.be
---
[1]  Ishaan Tharoor, "Cover Story: Why Bibi Netanyahu Is King of Israel," Time, May 17, 2012.
[2] Ibid.
[3] Jeffrey Goldberg, "The Crisis in U.S.-Israel Relations Is Officially Here," Atlantic, October 28, 2014.
[4] Ibid.
[5] Ibid.
[6] Ibid.
[7] Ibid.
[8] Jeffrey Goldberg, "Robert Gates Says Israel Is an Ungrateful Ally," Bloomberg, September 6, 2011.
[9] Quoted in "Robert Gates: The Man Who Would Ban Netanyahu From the White House," Haaretz, January 14, 2014.
[10] Tim Shipman, "Sarkozy: 'Netanyahu, I can't stand him. He's a liar…' Obama: 'You're sick of him, but I have to deal with him every day…,'" Daily Mail, November 9, 2011; Adrian Blomfield, "Nicolas Sarkozy calls Benjamin Netanyahu a 'liar,'" Telegraph, November 8, 2011.
[11] Marissa Newman, "Netanyahu reported to say legal system based on Talmud," Times of Israel, May 8, 2014.
[12] Quoted in Glenn Kessler, "Netanyahu: 'America is a thing you can move very easily,'" Washington Post, July 16, 2010.
[13] Quoted in Netanyahu In 2001: 'America Is A Thing You Can Move Very Easily,'" Huffington Post, July 16, 2010.
[14] Mark Tran, "Putin: no proof Iran is trying to make nuclear weapons," Guardian, October 10, 2007.
[15] "Putin: Israel's nuclear weapons just makes it a target," Jerusalem Post, September 19, 2013.
[16] Ibid.
[17] See Yossi Melman, "Israel gets a resounding slap in the face from Putin," Jerusalem Post, April 20, 2015.
[18] Katharine Lackey, "Putin: Iran missiles deal doesn't threaten Israel," USA Today, April 14, 2015.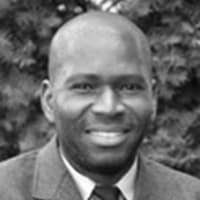 ATTENTION READERS
We See The World From All Sides and Want YOU To Be Fully Informed
In fact, intentional disinformation is a disgraceful scourge in media today. So to assuage any possible errant incorrect information posted herein, we strongly encourage you to seek corroboration from other non-VT sources before forming an educated opinion.
About VT
-
Policies & Disclosures
-
Comment Policy
Due to the nature of uncensored content posted by VT's fully independent international writers, VT cannot guarantee absolute validity. All content is owned by the author exclusively. Expressed opinions are NOT necessarily the views of VT, other authors, affiliates, advertisers, sponsors, partners, or technicians. Some content may be satirical in nature. All images are the full responsibility of the article author and NOT VT.