…by Jonas E. Alexis

Israel, as Israeli historian Benny Morris has pointed out, has a long history of grabbing Palestinian lands and liquidating decent people. To cite Morris again:
"A Jewish state would not have come into being without the uprooting of 700,000 Palestinians. Therefore it was necessary to uproot them. There was no choice but to expel that population. It was necessary to cleanse the hinterland and cleanse the border areas and cleanse the main roads. It was necessary to cleanse the villages from which our convoys and our settlements were fired on."[1]
Necessary to uproot 700,000 Palestinians? Doesn't Morris believe that Hitler killed millions of Jews? If some neo-Nazi and mush-head comes to the conclusion that it was necessary for Hitler to uproot the Jews from Germany and put them in concentration camps, how would Morris say that the mush-head was wrong?
In any event, the Israeli regime fundamentally abides by an immoral principle, which basically says that Jews are more valuable or more precious than the Goyim. As the late Rabbi Ovadiah Yosef declared:
"Goyim (gentiles, non-Jews) were born only to serve us. Without that, they have no place in the world – only to serve the People of Israel. Why are gentiles needed? They will work, they will plow, they will reap. We will sit like an effendi and eat. That is why gentiles were created." We are told that an "effendi" actually "is a lord, or a master, in Arabic."[2]
According to this logic, the Palestinians and non-Jews are non-humans, and many Israeli officials and rabbis have made references to this. Rabbi Eli Ben-Dahan declared that the Palestinians "are beasts, they are not human."[3]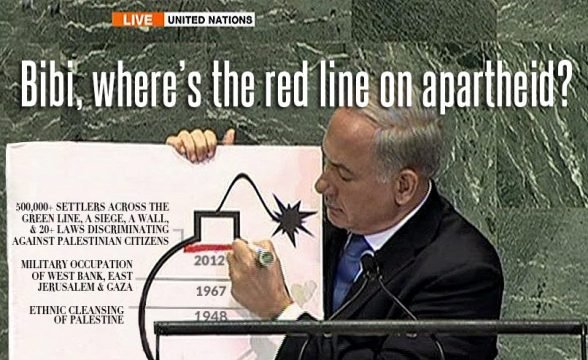 Current minister of justice, Ayelet Shaked, quoting a former settler activist and speechwriter and advisor for Netanyahu, said:
"What's so horrifying about understanding that the entire Palestinian people is the enemy?… They are all enemy combatants, and their blood shall be on all their heads. Now this also includes the mothers of the martyrs, who send them to hell with flowers and kisses. They should follow their sons, nothing would be more just. They should go, as should the physical homes in which they raised the snakes. Otherwise, more little snakes will be raised there."
Then-foreign minister and leader of the Yisrael Beiteinu party, Avigdor Lieberman: "Those who are with us deserve everything, but those who are against us deserve to have their heads chopped off with an axe."
Then-deputy speaker of the Israeli parliament (Knesset) from Netanyahu's Likud party, Moshe Feiglin:
"Our soldiers are the only innocents in Gaza. Under no circumstances should they be killed because of false morality that prefers to protect enemy civilians. One hair on the head of an Israeli soldier is more precious than the entire Gazan populace, which elected the Hamas and supports and encourages anyone who murders Israelis."
Then-deputy minister of religious services and current deputy minister of defense, Rabbi Eli Ben-Dahan: "A Jew always has a much higher soul than a gentile, even if he is a homosexual."
Benjamin Netanyahu: "[The way to deal with Palestinians is to] beat them up, not once but repeatedly, beat them up so it hurts so badly, until it's unbearable."[4]
Netanyahu has more interesting things to say:
"[A]s long as Likud is in power, we won't divide Jerusalem, we won't make concessions, we won't withdraw from land…. "I think the Israeli people understand now what I always say: that there cannot be a situation, under any agreement, in which we relinquish security control of the territory west of the River Jordan [the occupied West Bank]."
In his subterranean mind, Netanyahu never wants a peaceful resolution with the Palestinians. He wants to kick them out in the region. And endless talks with the US are just useless without serious actions. Netanyahu is just binding his time and looking for a perfect occasion to grab more Palestinian lands. And he has been doing exactly that. The Israeli newspaper Haaretz has recently reported:
"The Civil Administration has begun the process of declaring state land in the West Bank outposts of Palgei Mayim and Givat Haroeh, after completing surveys to determine the boundaries of the land. The newly declared state lands are to encompass an illegally built access road in one outpost and illegal housing in the other.
"Once the process is complete, the construction and the road will be retroactively legalized. In Palgei Mayim, 568 dunams (140 acres) have been declared state lands, and in Givat Haroeh, the figure is 409 dunams (about 101 acres), including an illegally built access road. Planning officials say the declaration will make it possible for construction in Palgei Mayim to be retroactively legalized."[5]
For the Israeli regime, what is legal is illegal and what is illegal is legal. And under the Trump administration, Israel is planning to "rein in 'footprint' settlements."[6]
This means that Israel is going to woo the Trump administration once again. For his own good, Trump needs to flesh out a rigorous and solid foreign policy. If he fails to do that, you can be sure that his so-called "America First" is also going to fail. And probably he is just going to be a one-term president precisely because he is scared to say something constructive about Israel's perpetual wars.
https://www.youtube.com/watch?v=fJEodk1sj6A
---
[1]  Ari Shavit, "Survival of the Fittest? an Interview with Benny Morris," Haaretz, January 9, 2009.
[2] Dan Murphy, "Rabbi Ovadia Yosef, in his own words," Christian Science Monitor, October 7, 2013.
[3] Quoted in "Extremism & Incitement to Racial Hatred: Senior Israeli Officials in Their Own Words," Institute for Middle East Understanding, October 23, 2015.
[4] Ibid.
[5] See Jack Khoury and Yotam Berger, "Israel moves forward with plans to retroactively legalize structures in West Bank outposts," Haaretz, March 30, 2017.
[6] Isabel Kershner, "Israel Says It Will Rein In 'Footprint' of West Bank Settlements," NY Times, March 31, 2017.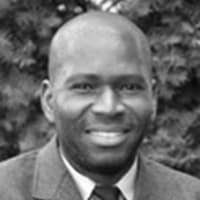 ATTENTION READERS
We See The World From All Sides and Want YOU To Be Fully Informed
In fact, intentional disinformation is a disgraceful scourge in media today. So to assuage any possible errant incorrect information posted herein, we strongly encourage you to seek corroboration from other non-VT sources before forming an educated opinion.
About VT
-
Policies & Disclosures
-
Comment Policy
Due to the nature of uncensored content posted by VT's fully independent international writers, VT cannot guarantee absolute validity. All content is owned by the author exclusively. Expressed opinions are NOT necessarily the views of VT, other authors, affiliates, advertisers, sponsors, partners, or technicians. Some content may be satirical in nature. All images are the full responsibility of the article author and NOT VT.