…by Jonas E. Alexis

Terrorist apologists John McCain and Lindsey Graham are mad and sad again. They have just realized that the Trump administration is not really interested in overthrowing the Assad government. US Secretary of State Rex Tillerson has just said that the fate of Assad "will be decided by the Syrian people."
Tillerson is not really a logical person, for he has supported NATO,[1] which continues to antagonize Russia, the very country that is trying to reestablish law and order in places like Syria.
But Tillerson has obviously taken a political knife and stabbed both McCain and Graham in the back by saying that Assad is here to stay. White House spokesman Sean Spicer has recently declared: "There is a political reality that we have to accept in terms of where we are right now," and that the Trump administration has already "lost a lot of opportunity the last administration had with respect to Assad."
Spicer continued: "We believe that there's a need to de-escalate violence and to have a political process through which Syrians will decide their own political future, consistent with the principles that have been enshrined in the UN Security Council Resolution 2254."[2]
McCain, of course, was upset. He said he was "deeply disturbed" by the administration's position. The Syrian people, McCain declared, cannot decide the future of their country because Assad is killing them with barrel bombs, "Putin's aircraft, and Iran's terrorist proxies."[3]
Assad is killing his own people, but the vast majority of Syrians voted for Assad! How can McCain not see that this is ultimately dumb? And does McCain mean to tell us that only a small group of people in Israel can decide the fate of Syria? When is this puppet going to apologize to the American people for taking money from terrorist states like Saudi Arabia?[4]
https://www.youtube.com/watch?v=9c7p0W6Fhfk
McCain moved on to posit that the new administration has made "a Faustian bargain with Assad and Putin," and this would "empower ISIS, al-Qaeda, and other radical Islamist terrorists as the only alternative to the dictator that the Syrian people have fought for six years to remove."[5]
Lindsey Graham added that the new administration is making "a grave mistake," and this will turn out to be "a great reward for Russia and Iran."[6]
The fact is that it is John McCain and Lindsey Graham who have made a sort of Faustian bargain with the Israeli regime and other powerful forces such as the Rothschilds. As we have pointed out in a previous article, the Rothchilds own John McCain. He cannot think straight because he has been viewed as a piece of property—a machine, if you will. He has been programmed to say weird and crazy things in the media. If the Zionist oligarchs tell McCain to jump, he has no option but to say, "How high?"
The crucial point here is that Vladimir Putin helped destroy McCain and Graham's diabolical plan in Syria. One can have all kinds of opinions about Russia and Putin, but let us be clear: they have done a fairly decent job by standing against the New World Order in Syria.
Sure, you can find points of disagreement with Russia's political worldview, and it is perfectly fine to criticize the country and even Putin. But the reality is that New World Order agents hate Russia and Vladimir Putin for reasons that are completely ridiculous.
For more than five years Putin has stood against the Powers That Be in Syria and has refuted false flag operations such as Assad used chemical weapons on his own people. No Western leader has been able to do that because they have almost exclusively bowed down the New World Order ideology.
https://www.youtube.com/watch?v=fsLpQvmAiv4
---
[1] Brendan Cole, "Rex Tillerson's message to Russia: 'We support Ukraine's territorial integrity,'" International Business Times, March 31, 2017.
[2] "'Crushing news': McCain, Graham furious over Syria policy change," Russia Today, March 31, 2017.
[3] Ibid.
[4] McCain had had a friendly meeting with Saudi Arabia's King Salman last February. "Trump critic John McCain meets Saudi king," Times of Israel, February 21, 2017.
[5] "'Crushing news': McCain, Graham furious over Syria policy change," Russia Today, March 31, 2017.
[6] Ibid.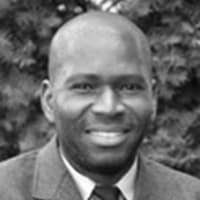 ATTENTION READERS
We See The World From All Sides and Want YOU To Be Fully Informed
In fact, intentional disinformation is a disgraceful scourge in media today. So to assuage any possible errant incorrect information posted herein, we strongly encourage you to seek corroboration from other non-VT sources before forming an educated opinion.
About VT
-
Policies & Disclosures
-
Comment Policy
Due to the nature of uncensored content posted by VT's fully independent international writers, VT cannot guarantee absolute validity. All content is owned by the author exclusively. Expressed opinions are NOT necessarily the views of VT, other authors, affiliates, advertisers, sponsors, partners, or technicians. Some content may be satirical in nature. All images are the full responsibility of the article author and NOT VT.