[ Editor's note: There are no nested links in this article, and any links appearing in aqua-colored font take you away from this site for an advertisement. ]
Although left wing Tory MPs, led by Anna Soubry, threatened rebellion over the bill to repeal the hated European Communities Act 1972 and pro-European life peers in the House of Lords have been getting uppity, there was no constitutional reason to call the election.
There are only two serious constitutional lawyers in the Tory Party – myself (I have had to overcome my natural shyness and modesty to let that slip!) and Martin Howe QC. I wasn't consulted and I doubt that Martin was either. We've been friends for over 20 years. Along with the late, great Leo Price QC, we wrote the paper which exposed the Edinburgh European Council opt-outs as a fraud on Denmark.
Along with my able second chair, I was the only barrister to argue in court that the Factortame cases were wrongly decided and that the European Communities Act was subject to implied repeal like any other statute. Implied Repeal post EEC entry is the litmus test for constitutional lawyers. With every respect to those taking the contrary view, you can't believe that Parliament can bind its successors and be a serious constitutional lawyer.
Had I been consulted, I would have advised against calling the election. If the so-called Great Repeal Bill had been introduced and blocked at any stage, entirely different considerations would apply. The argument that the Prime Minister needed a strong mandate to negotiate with the EU was spurious.
The negotiations are effectively over, bar the shouting. The EU wants to continue to control us after withdrawal and will only grant tariff-free access to the single market if we agree to continued labour dumping from Europe. Since that is precisely what was rejected by the British electorate in last year's referendum the government can't and won't agree it. Therefore there will be no deal.
The formal negotiating sessions will be a pointless waste of time and can safely be left to the Foreign Secretary, Boris Johnson, or other marginal figures, no offense intended. Whilst Theresa May is a weak leader, with respect, and would probably cave in to EU demands for access to British waters for European fishermen and a massive exit fee, the demands of the EU enemy will be so outrageous that even she would not be able to cave in to them.
The reality is that the decision to call the election was a political decision, taken for political reasons. With the Tories riding high in the polls trying to restrain party HQ was like trying to restrain a raging bull elephant. The arrogance and narrow party political calculation of the Tory leadership has come across in spades.
The odd thing is that Tory HQ thought that Theresa May was popular. She has never fought a general election campaign, and after this shambles is unlikely to fight another. She didn't even fight a Tory leadership campaign, relying instead on left-wing threats to defect to the LibDems to deter her one remaining pro-Brexit opponent from staying in the fight.
Had Theresa May been forced to fight a leadership election her lack of charisma and campaigning skills would have become all too obvious, with respect. Party HQ is now paying the price for the manipulation of last year's leadership election. No offense intended, but it's always best before starting a personality cult to make sure that your leader actually has a personality.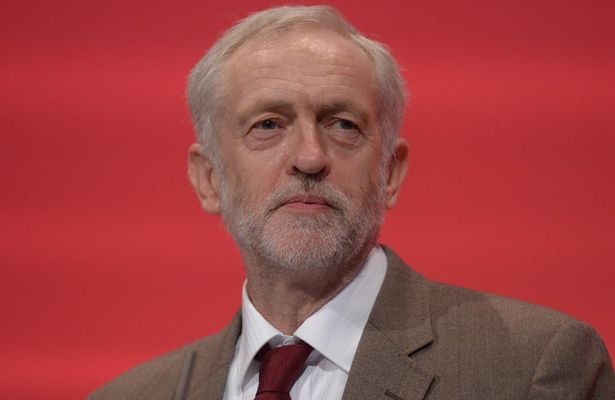 Jeremy Corbyn
Unlike Theresa May, the Labour leader is a natural campaigner. He's a nice chap – we have met, at a demo outside the US Embassy in 1984 following the illegal American invasion of Grenada, a Commonwealth country. He has shown considerable grace under pressure and has not responded to the Tory Party's abusive personal attacks on him. He is not a gentleman, with respect, but he has behaved like one.
Unlike Theresa May, he has had the courage to face his opponents in TV debates. The election campaign was reduced to a farce this week when the Prime Minister sent the Home Secretary along to the leader's debate. Also unlike Theresa May, Jeremy Corbyn has actually answered some of the questions put to him.
He's hopeless with figures, poor chap, doesn't like nuclear weapons and his policies are mostly ridiculous, but he speaks from the heart and has empathy with the electorate. Not even her closest friends would say that Theresa May was a warm person.
She won't answer questions, wretched woman, and it's damaging her. She was asked this weekend whether she could rule out tax increases. Her reply was lengthy, evasive and amounted to little more than a series of platitudes strung together. Everybody knows that she's lumbered with an economically illiterate Chancellor who thinks the way to raise more revenue is to raise tax. Hammond backed the election partly to get out of the sensible pledge in 2015 not to raise income tax, social security (National Insurance) and Value Added Tax.
Theresa May is so stuck on retaining tariff-free access to the single market that she hasn't even promised the abolition of VAT, which is a hated European tax.
In her heart she's a Remoaner, even after German Intelligence assassinated a Remain MP, Jo Cox, in the hope of swinging the vote and tried to get her head cut off by an Islamic nutter in the House of Commons. She's promising EU-lite, and it's not going down very well with an electorate which voted to break free of the EU in the largest democratic exercise this country has ever seen.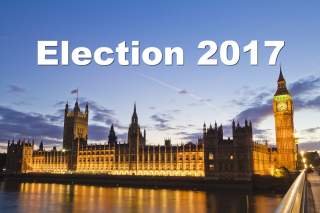 The Campaign
The Tory campaign has been the worst in living memory. It was crippled by the Treasury and the Cabinet Office, who foisted a ridiculous and unfair dementia tax on Theresa May's team and leaked it to the Labour Party in advance. Labour were ready of course. Theresa May and Phillip Hammond, who are both house-trained and not the sharpest knives in the box, with respect, walked right into it.
The Tory poll lead collapsed overnight. By last week, after weeks of mayhem and utter confusion in the Tory ranks, the pro-EU YouGov polling organisation published a shock mega-poll suggesting that Theresa May would actually lose her majority. If that poll is right the Tories would win only 310 seats and would need to enter into a coalition with the Ulster Unionist parties, no bad thing but not what the Prime Minister envisaged when she called the election in April.
A coalition with the Unionists would see the Northern Ireland peace process go of course, although in reality that went with the probable assassination by Germany's GO2, using a bio-weapon, of poor Martin McGuinness, who I am told was as nice a terrorist as you could wish to meet.
Theresa May would have to go of course, resulting in months of political uncertainty, whilst Liam Fox, David Davis and Amber Rudd battled it out for the Tory leadership. The Cabinet Office would press relentlessly for another coalition with the LibDems and the abandonment of Brexit, risking civil war in the Tory Party and an escalation in the violence against European migrants.
Most general election campaigns throw up surprises, but this one produced an absolute shock this week. On Thursday night's Question Time on BBC1, chaired by that nice man David Dimbleby, a member of the audience asked an intelligent question. This is almost unheard of on the BBC.
He knew his Laffer Curve (the questioner, that is, not dear old Dimbers) and pointed out that the Tory Government's sensible cut in Corporation Tax had not actually reduced the amount of tax collected. It wouldn't, since the way to increase the total tax take is to cut the tax rate, provided that the tax is not reduced below about 17.5%.
A nice but bumbling Labour MP, possibly soon to be an ex-MP, on the panel was wittering on about Labour's economically illiterate plan to raise more revenue from business by raising Corporation Tax. (Maybe they have been reading forecasts prepared by the Congressional Budget Office, a known haunt of economically-illiterate liberals, no offense intended.) The intelligent questioner pointed out the flaw in this cunning plan – raising the rate would slow the economy, slash profits and cut the amount of tax raised.
This piece of wisdom passed the panel by. Not one of them grasped the point, but smarter viewers will have done. It was astonishing viewing. For decades the BBC has tried to sabotage the public finances by equating tax rises with increases in revenue, at the same time as casting Tories as villains who only want cuts in public services.
The post-mortem at the Beeb has probably started already. 'Who let in a member of the public with a brain and why was he ever permitted to ask a question?' 'why was the man with a brain not censored?' 'Where were the snipers?' 'Is it too late to ask GO2 to nip round to his house with a death-squad?' etc. etc. I was so startled by this display of intelligence and economic illiteracy on the BBC that I needed a stiff drink. Next thing, there will be an intelligent question on man-made global warming!
Prediction
Happily I think the country will pull back from the chaos of minority or coalition government. Treasury/Cabinet Office wrecking and Theresa May's lack of campaigning skills has seen her hopes of a landslide vanish. She will be lucky to win a 50-seat majority, at the lower end, surely, of expectations when she called the election with a 20-point plus poll lead.
It's not an easy election to predict, not least given the collapse in the minor parties' vote. My prediction, however, is that the Theresa May will win a 25-50 seat majority. I think the Unionists will do reasonably well in Northern Ireland and will win a majority of seats there, giving the Prime Minister a useful buffer in the event that Anna Soubry leads a revolt over repealing the European Communities Act. (She won't lead a revolt over the terms of the deal with the EU, as there won't be a deal to vote on and we'll simply revert to mutual tariffs under WTO rules).
I can see UKIP picking up a couple of seats, possibly including Thanet South. The Tory candidate there has been charged with electoral expenses violations, the Crown Prosecution Service, very obviously, caving in to Cabinet Office pressure to delay the charging decision until after the closing date for nominations. Thanet South was where that nice man Nigel Farage stood in 2015.
The Silly Paris Climate Accord
Well done the Pres. for pulling out of Paris. Since the US signature on the treaty was never ratified by the Senate it's not binding and the US can simply pull out, without notice.
You only need to denounce a treaty if you have ratified it. The global warming hoax is a subject worthy of a column in itself and I'll be returning to it after the election. Thankfully, Theresa May was shrewd enough not to sign the silly letter drawn up by Angela Merkel and co-signed by the German puppet leaders in France and Italy.
The Prime Minister hasn't yet grasped what the President, who is somewhat smarter than she is, with respect, grasped years ago – that the whole thing is the biggest scientific hoax since the Piltdown Skull. Human CO2 output is only about 3.3% of the total, CO2 is only a trace gas in the atmosphere and only accounts for about 5% of the Greenhouse Effect, and CO2 levels follow temperature rises, not the other way round, with a lag, due to the oceans, of about three-quarters of a millennium.
This Week's Movie Review: The Man Who Haunted Himself (1970, dir. Basil Dearden)
This was Sir Roger Moore's favorite movie. It's a taut psychological thriller, with Roger Moore playing both lead characters, both named Harold Pelham. The real Harold Pelham nearly dies in a high-speed accident, whilst driving his Rover 3.5 Liter. He survives of course – you usually do, in a 3.5 Liter. They're built like tanks, with high-quality steel. They also had lovely old seat-belts made by the Irvin parachute company, complete with little parachutes on the buckles.
Harold Pelham's dark side emerges as a separate personality and starts doing strange things. The nice Mr Pelham starts to think he must be going mad, as his doppelganger starts turning up everywhere. It's a movie about split personality and life after death. It therefore asks serious questions, without answering them, and at times is quite dark.
It also asked serious questions of Roger Moore as an actor. Those questions were answered. He turned in a superb performance, playing both a goodie and a baddie at the same time. The support cast is strong, and includes Gerald Sim (the vicar in To The Manor Born), Charles Lloyd-Pack, Anton Rodgers and Thorley Walters.
It may well be played on US TV as a tribute to Sir Roger Moore. If so, it's well worth watching, and not just for the cars! He really was a fine actor. He was just too modest to say it, preferring, like me (!) to hide his light under a bushel.
*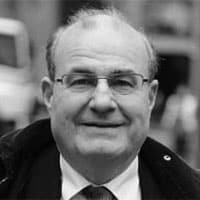 Michael Shrimpton was a barrister from his call to the Bar in London in 1983 until being disbarred in 2019 over a fraudulently obtained conviction. He is a specialist in National Security and Constitutional Law, Strategic Intelligence and Counter-terrorism. He is a former Adjunct Professor of Intelligence Studies at the American Military University.
Read Articles from Michael Shrimpton;
ATTENTION READERS
We See The World From All Sides and Want YOU To Be Fully Informed
In fact, intentional disinformation is a disgraceful scourge in media today. So to assuage any possible errant incorrect information posted herein, we strongly encourage you to seek corroboration from other non-VT sources before forming an educated opinion.
About VT
-
Policies & Disclosures
-
Comment Policy
Due to the nature of uncensored content posted by VT's fully independent international writers, VT cannot guarantee absolute validity. All content is owned by the author exclusively. Expressed opinions are NOT necessarily the views of VT, other authors, affiliates, advertisers, sponsors, partners, or technicians. Some content may be satirical in nature. All images are the full responsibility of the article author and NOT VT.