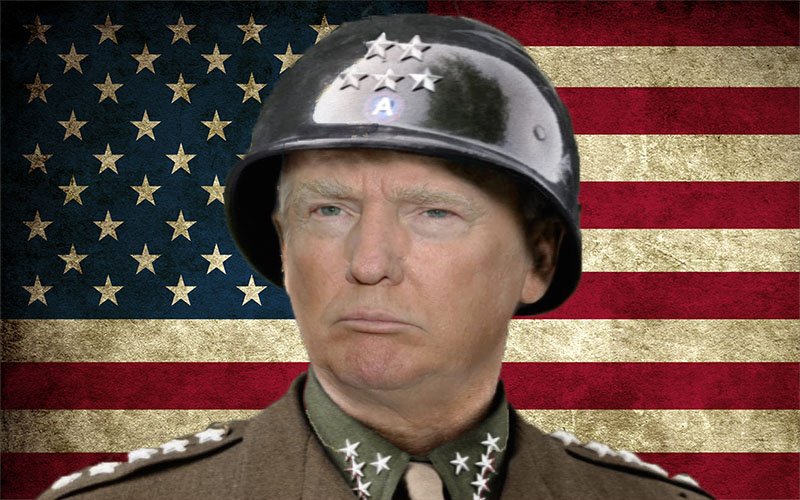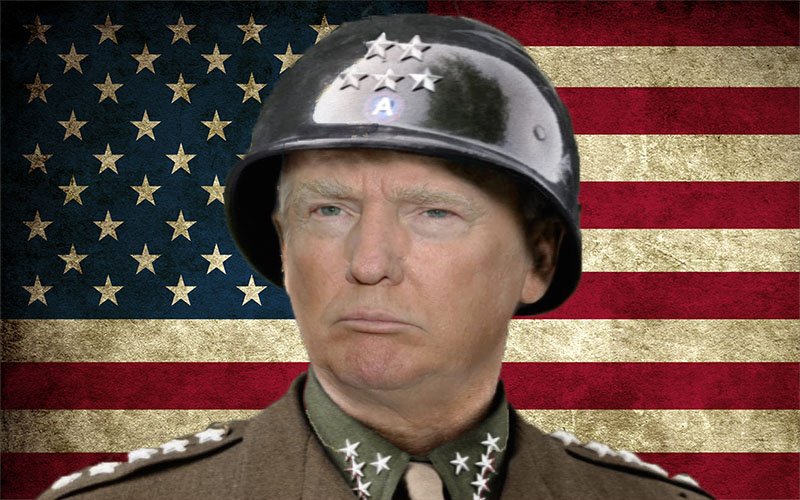 __________
FARS
Jumping Into the Afghan Quicksand Would Be a Terrible Decision for Trump
Taking to Twitter on Saturday, US President Donald Trump declared that a decision has been made on the Afghanistan War following Friday's Camp David meeting. This was a single sentence, and not followed by further details.
Speculation on the war, however, has circled for months. Trump had initially delegated the decision to Defense Secretary James Mattis, but Mattis found a cap limiting his maximum deployment too restrictive. Now, Vice President Pence and National Security Adviser H.R. McMaster are also taking up the cause of large-scale escalation, pushing Trump to accept the recommendations of the commanders.
According to Press Secretary Sarah Huckabee-Sanders, a formal announcement will be made "at the appropriate time." Before the Tweet, reports out of Washington suggested nothing had been decided at all during the meeting.
With the Camp David meeting stacked with warmongers, it's clear that sooner or later President Trump will be forced to sign off on a large scale escalation of the losing war. He is clearly under both mounting pressure to make a decision, and pressure from Republicans to make it a decision to double down on the war. Either way, it's a terrible decision:
– It's high time the world community talked about this forgotten war, and especially with the Trump administration considering a new policy that would escalate US military involvement. Escalation would be a mistake, and it would further prolong a deadly conflict that can't be won.
– The proposed strategy would deploy more military force against the Taliban to pressure it to come to the negotiating table. The problem with the White House plan is that they have tried it before, during the troop surge in 2010 and 2011, and it didn't work – even with the withering firepower of 100,000 soldiers unleashed on the Taliban.
– The Taliban has been justifying its armed insurgency under the pretext of foreign troops' deployment in the country. The arrival of ISIL has enabled the Taliban to project itself as a softer, more palatable alternative to the savagery of ISIL. All of this might even increase the Taliban's appeal and helps boost recruitment. The takeaway is that America's longest war can't be won. The option remains of not jumping into the Afghan quicksand, and rather pursuing a negotiated end to the war.
– A recent report by the UN Assistance Mission in Afghanistan in cooperation with the UN Human Rights Office on the Protection of Civilians in Armed Conflict documents that the 11,002 civilian casualties might be a record high for Afghanistan since 2009, but the total is dwarfed by the 20,000 killed in the Syrian war. Then again, there is little bombing in Afghanistan, where air operations account for only 3 percent of all dead and wounded, meaning that nearly all civilian casualties are caused by up-close-and personal brute force.
– Afghanistan is in bad shape and it could get worse. Even if there is currently no Afghan mass exodus as there is from Syria, Afghans still rank second-highest among refugees in Europe. The unnecessary escalation for Afghanistan's resources is in its fourth decade. Ignoring America's longest war does not make them go away in Europe; not does simply escalating the conflict.
– What Syria tells us is that things could get worse. There are too many similarities to count, but they include an American peace process that is going nowhere; a frustrated and disenfranchised population; a rise in irregular militias; and an increasingly fragmented insurgency with new splinter groups starting to pledge allegiance to ISIL.
All in all, the new UN report is the wake-up call needed to end the longest war before the situation spins further out of control. Trump must know that there will be no winning in Afghanistan under his presidency. As the advice he is getting shows, there are many ways to lose.
It is contingent upon the international civil society and the UN to bring an end to the sixteen-year Afghan war – a war that can only be resolved through political settlement with the Taliban anchored by a regional diplomatic solution including Iran, Russia, China, and Pakistan. The Obama administration never fully embraced this diplomatic solution. No stakeholder in the Trump administration appears to be prioritizing it either.
ATTENTION READERS
We See The World From All Sides and Want YOU To Be Fully Informed
In fact, intentional disinformation is a disgraceful scourge in media today. So to assuage any possible errant incorrect information posted herein, we strongly encourage you to seek corroboration from other non-VT sources before forming an educated opinion.
About VT
-
Policies & Disclosures
-
Comment Policy
Due to the nature of uncensored content posted by VT's fully independent international writers, VT cannot guarantee absolute validity. All content is owned by the author exclusively. Expressed opinions are NOT necessarily the views of VT, other authors, affiliates, advertisers, sponsors, partners, or technicians. Some content may be satirical in nature. All images are the full responsibility of the article author and NOT VT.